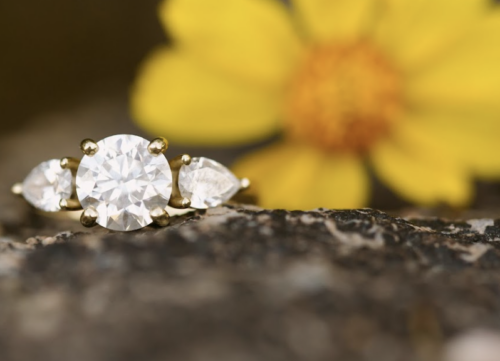 I found Joseph Schubach after searching online. Some of his old mine cut designs were similar to what I was interested in for my engagement ring.
My mom and I came in without an appointment and Joe kindly made time for us, showing us stones and talking us through the process and cost of what designing a ring with him would look like.
His expertise and the way he presented multiple price point options immediately convinced me that he was the jeweler that I wanted to work with! My fiancé-to-be and I went in and talked through details and began the design process in person but did all the work from there via email which was wonderful since we both didn't live in Phoenix at the time.
Shortly after we finished the design, I was able to go in and try on a 3-D print of the ring and after we signed off, it went into production. We were both blown away by the final product! I cannot recommend working with Joe enough, whether you are local or designing from a distance, you will be well taken care of!
Kelsey C. (Google review)