At Joseph Schubach Jewelers, we pride ourselves in our artistry. And nowhere is that better showcased than with our high-end custom designed jewelry. It's our specialty and what we love to do best.
We wanted to give you a "behind-the-scenes" peak of the making of a recent stunning Chatham created sapphire ring. Chatham is one of the world leaders in gemstone production with a multi-generational history similar to Joseph Schubach Jewelers. Read more about Carroll Chatham's amazing history and his accidental discovery of his crystal making abilities.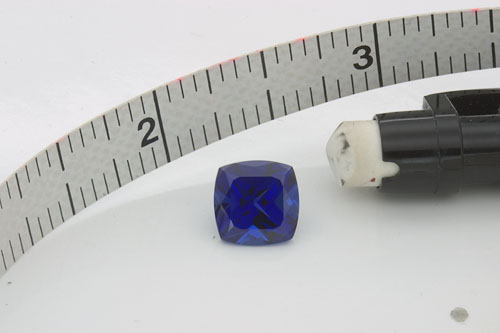 A gorgeous sapphire, but not quite the right shape.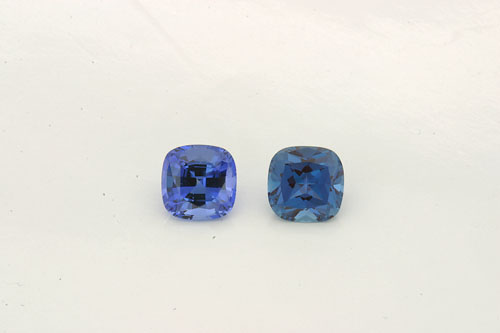 The most desirable sapphires possess an intense blue
color and a sharp "sparkle." These two factors are
usually developed by high optical clarity and skillful cutting. Our customer wanted her sapphire to be shaped like this, only slightly more rectangle and made from similar material as the first stone pictured above next to the ruler.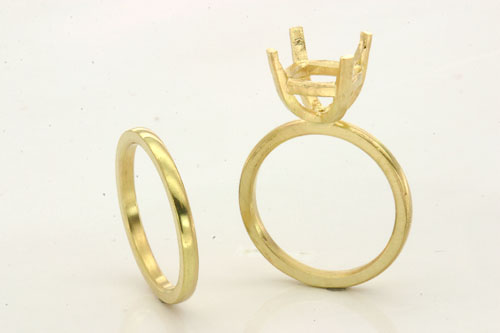 Hand fabricated (not cast) settings partially completed. All that's left to do is set the stones.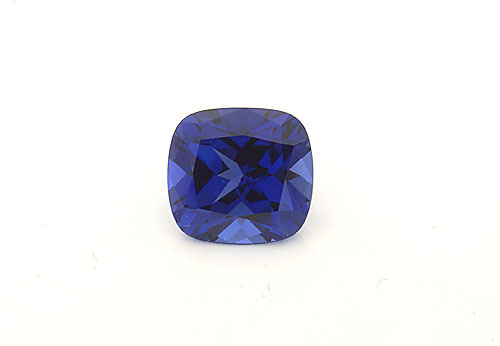 This sapphire was specifically cut as per the customer's instructions.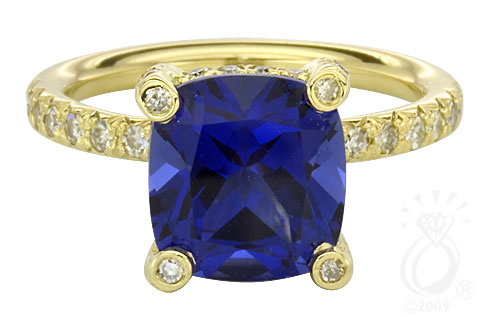 And the stunning final product – a custom cut 18kt yellow gold Chatham created Sapphire engagement ring.
Take a look at our Gallery of Custom Made Jewelry for our other works of art!