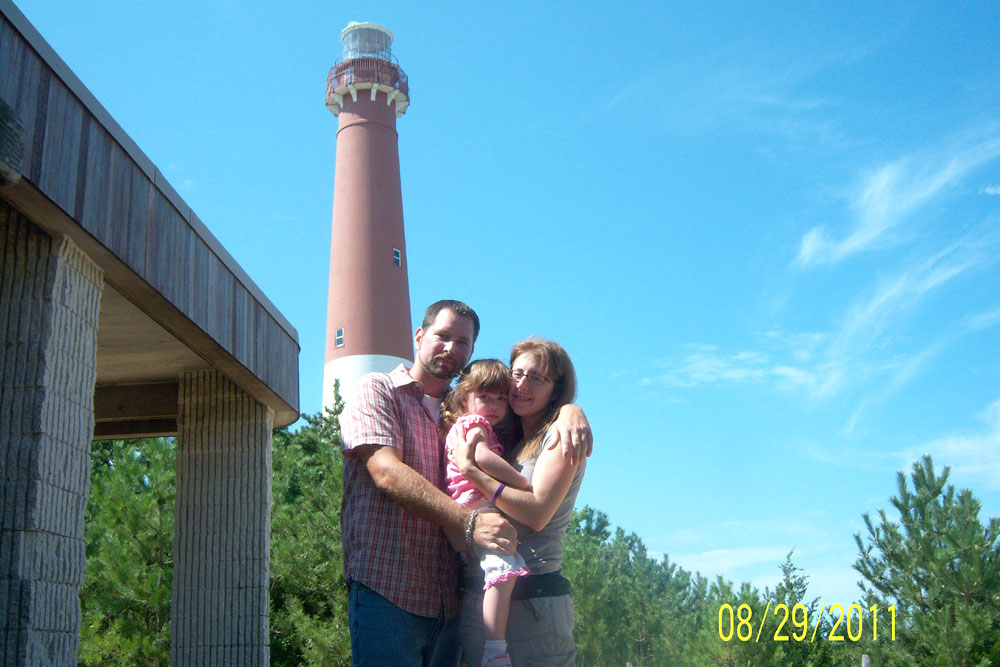 From March, 2011
To Joe, Beth, and any others who took part on this ring,
Simply Stunning!!!.., Absolutely Stunning!!!
My goodness, I could not have found a better team or group to do business with. I am really having a hard time understanding why anybody would shop anywhere else after experiencing the "Schubach Magic". There is no other words to explain it. It must be magic. This ring is more beautiful than I had originally imagined it. Its amazing how well the Schubach Team worked together to bring it to life. I cant wait to see it in person. I hope it doesn't fly away because it looks that life-like, wonderful job!!! I will keep in touch.
Thanks, M
Update: August 2011
Hey Beth,
 I have some great news!  I finally proposed to Kim (I ended up with the lighthouse idea)!  It went well except that Hurricane Irene almost delayed my plans yet again.  She really loved the ring, accepted, and all of her family and friends loved the ring as well.  I've attached a pic of us and please let Joe know I've contacted you and mentioned how things went. (btw, the ring is slightly big but wearable)
thank you!
Matt
Beth,
Hi!  This is Kim!  I cannot believe how absolutely beautiful the ring is!!  You guys did an amazing job in the construction of it!  Matt filled me in on how much communication there was between you guys and how long you went back and forth with ideas.  I am sooo pleased that he did a custom design that was meaningful to our relationship!  I couldn't wait to tell all my family and friends and posted the pic online!  Everyone commented on how breathtaking and unique the ring is!  Thank you again for everything!  I know Matt was very pleased with you guys and I obviously am as well!!!
thank you!!
Kim