Pearls seem to be the hot item this year. We're seeing a demand for the finer quality, classic and traditional 6-6.5mm Japanese Akoya cultured pearls to  the larger, more fashionable 9-10mm Chinese freshwater cultured pearls. We're also doing some items like this triple strand bracelet.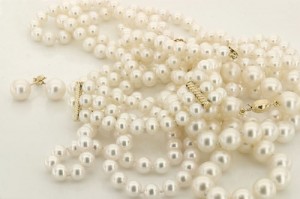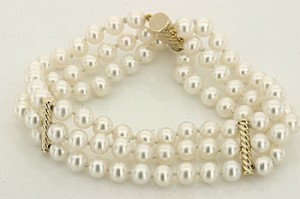 Here's a deal for you that's exclusive to anyone reading this blog. Get a free pair of 6-6.5mm matching earrings with purchase of any of these single strands:
8.5mm-9.5mm: Now $299
9.5mm-10.5mm: Now $399
10.5mm-11.5mm: Now $499
You won't find them on the site so you'll have to click on them here.