May 13, 2014
Many of us, especially women, are lured into believing the only way to feel good about ourselves is buying that new piece of clothing or losing X amount of weight or fixing something we perceive "broken" about our physical appearance. It's a trap many can't escape (because perfection is an illusive goal, remember!).
But it's easy to break the chains of negative self-image as long as we're willing to shift our focus a little. This article in Little Buddha by Jade Yap points out that simply focusing on the world around you (instead of the churning universe inside your head), you can get back on the path of true self-acceptance.
3. Recognize and limit external factors that spark feelings of negativity.

Know your triggers—the things that immediately leave you feeling bad about yourself. These may be certain celebrity magazines or social media websites like Facebook. Identify them and take steps to limit their role in your life.

4. Discover the root cause that makes you feel bad.

You may hate an aspect or more of your appearance, convincing yourself, "If only I had a thinner body, I would be happy/successful/fulfilled." However, more than likely, the real reason for your unhappiness lies under the surface.

For example, your fixation on getting a better body may stem from an insecurity of never being "good enough." If this is the case, you will always find an aspect of yourself to criticize, whether it's your weight or your hair color.

Identify the root cause and acknowledge how it's led you to feel this way. Then remind yourself that it is an irrational insecurity that makes you feel bad about yourself and how you look.

5. Focus outward.

While it's always important to work within oneself, it can also be helpful to turn your attention to helping others. Let's face it: there are far more important things in the world than looks.

Volunteering in your local community, for instance, is a great way to feel positive about doing something beautiful for others and increase your confidence. It can really help to put your hang-ups in perspective.

To finally be at peace with how you look is no easy feat, especially if you have suffered from low self-esteem in the past.
May 12, 2014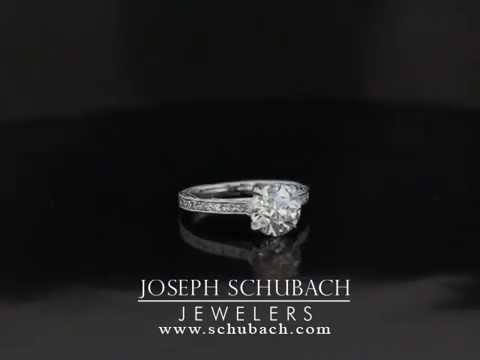 For more info click here:
May 12, 2014
When I read this article at Rena Klingenberg's site called "How to Sell Jewelry in  a Saturated Market," one section in particular stood out:
4. Infuse Your Jewelry and Your Business with YOU

Your uniqueness is one of your strongest advantages.When you're being your authentic self, nobody can compare to you.

So differentiate your creations and your business from the crowd by infusing them with YOU.
My father and grandfather may have said the exact same thing! Every sale we make is a personal experience…because jewelry is highly personal. It can represent love, dreams, commitment…even eternity. We've known this from the very beginning (over 100 years ago, when our business just started) and continue with that ethic today.
With us, you can expect a personalized experience. We do more than sell jewelry; we're matchmakers, making sure you're fit with the right piece that suits you perfectly!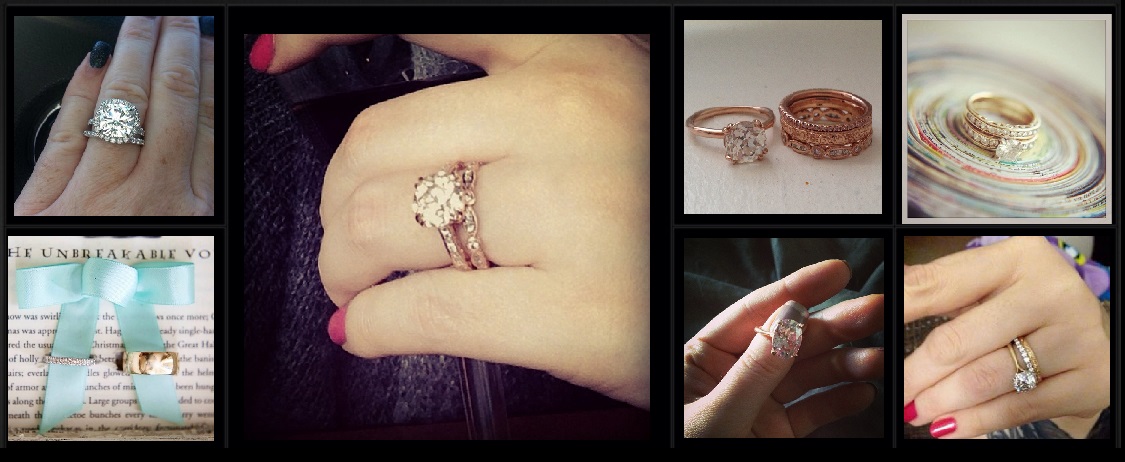 May 7, 2014
Some people just seem to have that perfectly pulled-together look, even if they just rolled out of bed. But for most of us, we have to work a little to hone a sense of style.
But the beauty of it? You don't have to spend a fortune on your "look." It can be done simply, basically (since all fashionable looks tend to be just that).
1. Pick your best pieces. You know the items in your closet that are clearly keepers, like that skirt that fits just so or that shirt that always makes you feel like a million bucks when you wear it. Separate those pieces from the rest. (Then ask yourself, what are you doing with those "other" pieces!) Consider a wardrobe of only keepers, even if it's smaller.

2. Find a good hair stylist. (This one is often easier said than done.) Most stylish looks have a great haircut topping it all off. Figure out your hair type and what cut works for you and maintain it.

3. Keep your skin healthy and clean. We're wearing our birthday "suit" all of the time, right? Glowing skin that's well maintained goes a long way to create a beautiful you. That doesn't mean you need flawless skin. Just make sure you use good products, eat well, drink copious amounts of water and get sleep.

4. Smile. Sure, you've heard this one before, but truly, a smile is magnetic and lights up any outfit. Don't worry–you can fake one too. (A fake smile still has therapeutic effects.)

May 6, 2014
When most of our customers find us, whether its online or at our showroom in Scottsdale, they're often surprised our impeccable customer service. We run our business based on philosophies that are over 100 years old and established by Joe's father and grandfather. So when I saw Seth Godin's blog entry, I thought, "Hey, that's how we operate too!"
Enrich your world by creating value for others.

Enrich your health by walking twenty minutes a day.

Enrich your community by contributing to someone, without keeping score.

Enrich your relationships by saying what needs to be said.

Enrich your standing by trusting someone else.

Enrich your organization by doing more than you're asked.

Enrich your skills by learning something new, something scary.

Enrich your productivity by rejecting false shortcuts.

Enrich your peace of mind by being trusted.

The connection economy pays dividends in ways that the industrial one rarely did.
May 5, 2014
What a stunner…and at a stunning price (though interestingly, falling slightly short of the anticipated price), according to National Jeweler.
A 15.23-carat fancy intense orangy pink diamond garnered $6.1 million at Sotheby's Magnificent Jewels sale Tuesday in New York, coming in at the low end of its pre-sale estimate.

Set in a platinum ring, the cushion-cut VS2 diamond is accented by 0.75 carats of round diamonds. The lot's anticipated sale price was $6 million to $7 million.
April 30, 2014
Interesting to see that caring for your jewelry is considered a "life skill" in this week's Chicago Tribune. We totally agree. After all, your jewelry is an investment and should be maintained to the highest degree possible.
Diamonds: Mix one part ammonia with six parts lukewarm water and submerge your diamond jewelry in the solution for 10 to 20 minutes. Use a soft-bristled toothbrush to scrub the jewelry. Rinse.

Gemstones: Gemstones such as sapphires, emeralds and rubies are softer than diamonds (and stones such as topaz, opals and amethysts are softer still), so take greater care when cleaning them. Dip a soft-bristled toothbrush into a mixture of lukewarm water and a few drops of mild dishwashing soap and scrub away the grime. Rinse. Don't submerge gems in a solution for a long time because they are more porous than diamonds, and you can't be sure how they will react.

Pearls: Polish with a jewelry polishing cloth. If it is a string of pearls, just hold the cloth between two fingers and pull the string through. The main issue with pearls is that they can dry out, so don't store them in an overly dry place.

Gold: Clean with a soft-bristled toothbrush dipped in a solution of lukewarm water and dish soap; once a year you can do a deeper clean with the water and ammonia mixture used for diamonds. Rinse. Polish with a dry soft cloth or a jewelry polishing cloth, which will better return the luster to the jewelry.

Silver: Dry polish using a soft cloth or jewelry polishing cloth. Avoid coarse towels or fabrics, which can scratch. If you need to clean more thoroughly, scrub with a soft toothbrush dipped in a water and dish soap mixture and then polish with the soft cloth.

If the silver is tarnished and won't improve with basic cleaning, take it to a jeweler for professional cleaning. To prevent the oxidation that causes tarnish, store the jewelry in its own plastic or soft cloth bag.

Style 133MB

On Sale! Special purchase! Round moissanite stud earrings set in classic low profile wire basket settings. Includes the Charles & Colvard Certificate of Authenticity and Limited Warranty.

Available in 14kt white or yellow gold
.50ct t.w. (two-4mm stones) $149
.66ct t.w. (two-4.5mm stones) $219
1ct t.w. (two-5mm stones) $259
1.25ct t.w. (two-5.5mm stones) $355
1.50ct t.w. (two-6mm stones) $475
2ct t.w. (two-6.5mm stones) $595
2.50ct t.w. (two-7mm stones) $799
3ct t.w. (two-7.5mm stones) $950
4ct t.w. (two-8mm stones) $1095
April 29, 2014
Who knows? Maybe an inscribed diamond by Warren Buffet will bring you financial good luck?
In conjunction with the upcoming Berkshire Hathaway shareholder weekend, the Berkshire-owned two-store retailer is offering 51 gems with a reproduction of the billionaire's signature inscribed on their girdle. Buffett is expected to personally sell some of them when he takes his fourth spin behind the Omaha, Neb., retailer's sales counter on May 4.

In addition to Buffett's signature, the stones are inscribed with the store logo and a maple leaf, signifying their environmentally friendly Canadian origin.

Source: JCK Online
April 28, 2014
There have been tons of adjectives used to describe jewelry but this might have been the first time I stumbled across "velvety" blue to describe a gem. With that said, the descriptor seems to be spot-on. Read more about this one of a kind gem and the ring its seated in.
The April Sotheby's sale will offer one of the finest Kashmir sapphires ever to appear at auction. The Exceptional Platinum, Sapphire and Diamond Ring (est. $4/5 million) features a square emerald-cut Kashmir sapphire weighing 28.18 carats set in a tapered baguette diamond mounting designed by Oscar Heyman & Brothers.

The stone has no indications of heat treatment and is described by the American Gemological Laboratories (AGL) as "a gem of singular importance."   According to the AGL, "It possesses the quintessential, velvety blue color that distinguishes a fine Kashmir sapphire….The pleasing color of this sapphire is further enhanced by a square emerald-cut fashioning which resulting in deep, internal color reflections and brilliance that complement the overall visual appearance of the stone, as well as a high clarity that results in a heightened degree of transparency."
April 23, 2014
Full size white gold and diamond football
SWAROVSKI Biker helmet
Dazzling diamond high heels, ringing in at $500,000.
Victoria Secret's 6.5 Million Dollar Diamond Bra
And last but not least…
Gold-plated staples