October 27, 2015
If you've ever been to France, undoubtedly you noticed the element of style. It's everywhere. The interesting part? It all seems so simple and uncomplicated, as if it was breezily thrown together in 10 minutes or less. And that's for good reason: it probably was!
Here's a quick review of Parisian styles and what makes their simple lines and colors a cut above the rest:
October 26, 2015
Weddings can be one of the most stressful events in our lives. And for good reason: not only are we making a lifetime (we hope) commitment but the cost of a wedding can be exorbitant.
At our studio, we often see two different "camps" of couples: the ones who have a budget and firmly stick to it and the others who take more liberties. And we get it! It's easy to be tempted by that piece that catches your eye, even if the pricetag is a little more.
And while it's all right to occasionally exceed your engagement and wedding budget, we have consistently made this observation: those who stick within their budget tend to be more happy and relaxed when they purchase. They know what they can afford and appreciate the discipline of not overspending.
So before considering your purchase, sit down with your spouse-to-be (or a financially savvy friend, if you're keeping the engagement a surprise) and give the numbers a good, hard look. What can you reasonably afford? What is your hard-and-fast cut-off number? Then begin your search with that number firmly embedded in your mind.
The great asset of working with our store? We understand and honor budgets. We don't try to push or upsell. As a matter of fact, we'll often remind you when you've gone too far (that's what friends are for, right?).
Consider your wedding budget like a good friend that will help you keep the financial stress at bay…yet still provides you with eternal beauty and support!
October 21, 2015
There are no hard and fast rules to jewelry wearing. But some general rules apply. We like the simplicity of this bit of advice, which is about balancing your overall look with just the right pieces so as not to overwhelm. (Plus it's easy to remember!)

Tips for Matching Clothes with Jewelry – Women… by GeoBeats
October 20, 2015
We've been working with a client who was working with another jeweler on a very high quality diamond, Triple X (cut, polish, symmetry), GIA graded, but it had a super low price, which we found difficult to compete with. See his comments below.
"Yes, the 1.5ct was ex cut, ex sym and ex polish. They showed me the certificate too because I thought maybe it was labeled incorrectly. Compared to the stone I bought it really didn't sparkle as much."
This is a great example of how seeing a diamond, or having someone help you with choosing one, is the best way to buy a diamond rather than relying solely on the paperwork. It would be similar to buying a piece of artwork based only on a typed description. They both need to be experienced! We're here to help you find the perfect, most beautiful diamond!
October 19, 2015
Sure, the name isn't particularly glamorous as, let's say, a sapphire or a ruby. But don't let that fool you. The Spinel is all gem, baby.

A traditionally lesser-loved stone, the spinel is fast capturing the attention of the contemporary fine jewellery market. The Hope Spinel sold for £962,500 at Bonhams in September 2015; a new world record for a spinel. The stone once belonged to famous gem collector Henry Philip Hope and had not been on sale for 98 years.

Source: The Telegraph
October 15, 2015
Men often cringe when they think of wearing jewelry even though we're seeing more and more men don fashionable jewelry without compromising any of their manliness (thanks Johnny Depp).
In this video, award winning jeweler Philip Crangi  goes on to explain that most men are perfectly comfortable wearing their watch or wedding ring (both are jewelry, right?) and encourages taking that next step.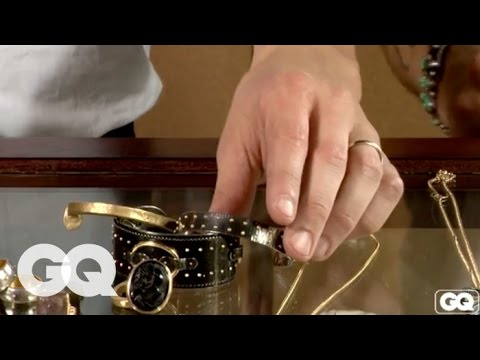 October 14, 2015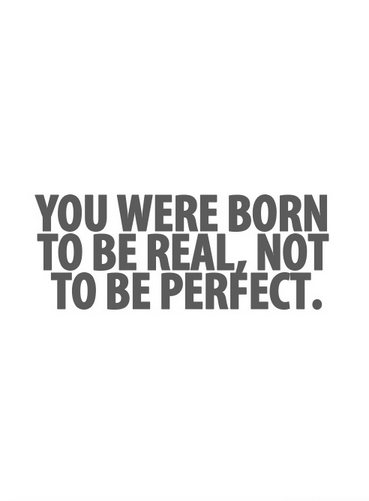 It sounds good in theory, right? But how many of us practice it? Most of us struggle with our inner perfectionist every day. And often, that annoying little demon wins, whispering in our ears:
I'm too fat.
I'm too old.
I'm not pretty enough.
I'm not funny enough.
I'm not smart enough.
I'm not rich/successful enough.
The list goes on and on. Perfectionism is not only dangerous for our health but it keeps us striving for the impossible. And is that really the way we want to spend our lives?
So the next time you hear those voices inside your head, try the following experiment:
Think of someone you love. Then think of their imperfections. List them all in detail.
Now ask yourself: do you hold those imperfections against that loved person? Probably not. Instead, you may find that you actually like those little imperfect details. You probably couldn't stand to know that he or she might have that same inner demon doing a number on them, right?
Remember the acceptance you easily give others you love the next time you notice that seemingly "massive" flaw of yours. What you accept and embrace in others should be the same treatment you freely give yourself.
You deserve to be as beautifully imperfect as the next person.
October 12, 2015
Yes we know, tourmaline is also one of October's birthstones, but we wanted to give opals their due time in the spotlight. Why? Because they're so darn transfixing, possessing an ever-changing rainbow-like quality that captures the eye and imagination.
The Romans believed the opal was the most precious and powerful of all gems. It's associated with hope and good luck. Other cultures believe the gem possesses supernatural powers, perfect for this magical time of year.
If you're an October baby and want your own special custom designed opal piece, contact us.
Stuller's 14-karat white opal and diamond necklace ($720)

This is the "Lindsay Allison" necklace from Dana Rebecca Designs, featuring opals and diamonds set in 14-karat rose gold ($1,155).

Logan Hollowell's white opal "Waterdrop" earrings with diamond pave accents in 14-karat yellow gold ($1,800)
October 9, 2015
"I don't mess around when it comes to buying life changing jewelry!
But seriously, this is beautiful! Watching the video gave me the chills. Thank you so much for helping me out with this wonderful project, it has been a pretty fun experience."
Brett Z
October 7, 2015
We all know the routine: get dressed and then peruse your jewelry box for the perfect fit to your outfit. But what about changing things up? Think of your favorite pieces of jewelry. What outfits would enhance their beauty? Jewelry deserve time in the spotlight too, right?
If you have a statement necklace in your collection, it's the perfect piece to design an outfit around. Or even those dangly, over-the-top earrings.
Then think clothing: bold pieces deserve simple outfits that focus the attention to your overall look correctly. A little black dress would be a good example. But conversely, a dressed down look with jeans and a t-shirt could do the job too.
So pull out your "bigger" pieces. Those pieces you don't tend to wear because they're a little…much. Then create a look based on it. You'll be surprised how much a statement you make.
Here's a few examples: