August 13, 2014
Rising jewelry sales offer a solid indicator of an economy that can finally "breathe" a little again. JCK details how much it has risen and why people are (once again) deciding that jewelry is a smart asset.
Jewelry sales have risen for the last 27 months, thanks to consumers who see jewelry products as a lasting asset, according to retail measurement service SpendingPulse.

The gains have been slow and steady but will likely continue, predicts Sarah Quinlan, senior vice president of market insights for MasterCard Advisors, which produces SpendingPulse.

"It feels permanent to buy jewelry," she says. "Many people today can't afford to buy homes. We are seeing new home sales dropping. But we do see discretionary income rising, like spending on restaurants and travel. People want to invest in something that is pleasurable to wear."

She also says that, after a recession that destroyed value in stocks and bonds, some consider jewelry an item with lasting value.

The group has also seen double-digit jumps in the amount of jewelry purchased online. It estimates online jewelry sales constitute just under 20 percent of the market.

"Following the recession, consumers do not have a lot of time," Quinlan says. "The consumer physically wants to go to the store, but wants to shop when and where she wants to shop."

She adds that while gains for small businesses have been generally outpacing gains for larger ones, that isn't true when the weather is bad, because people are more inclined to shop online.

Her advice for jewelers: Beef up online, and for those that shop with you, "make your store an experience."
August 12, 2014
We've all heard it before: a well-fitted black dress is a staple to any woman's wardrobe. This video details the ways that you can pump up that dress with just the right bling. Also learn what every fashionable French woman has in her closet.
August 11, 2014
Is it that time of the year already? It can't be. Summer just started…didn't it?
Well, let's not say hello to Fall too early. Instead let's take a glimpse at what back-to-school jewelry choices and other accessories will be hot this 2014. (Love the fringe bracelets!)
 

Jewelry trends change every year and according to Vogue, some popular accessories for fall 2014 include single earrings, creole hoops and hand bracelets. Two other upcoming trends are pictured above (from left): Crystal flower necklaces and fringe bracelets.

Shoes

The squeaking of new shoes against linoleum floors is a staple of back-to-school season and for 2014, flat shoes are in for both high school and college students. As with printed jackets, the number of designs available online are virtually endless. Pictured above (clockwise from top left): Proudly Posh Flat by Mod Cloth, French Bulldog Loafer by Boutique 9 and Tiger Head Running Shoe by Kenzo.

Sunglasses

Even though summer is coming to an end, a nice pair of shades can still accent any new school outfit, especially for college students. The options pictured above each range from $50 to $121, including the Sunpockets (left) which can fold up to fit in your purse during class. Pictured above (clockwise from left): Tobago Tortoise by Sunpocket, Halfmoon Magic by Le Specs, Lulu by Komono.

Source: Redding.com

 
August 6, 2014
We've already started off at a distance, haven't we? You're reading my words on a screen. You don't hear my voice or see the expression on my face. E-commerce retail isn't exactly warm and fuzzy but the goal of our company is to make it as personal as possible.
We exhibit this by the way we answer our emails, phonecalls, orders and lastly, deliveries.
This Inc. article explains how other big brands are trying to add a kind and human touch, even in a virtual era:
Some brands are fine with that experience featuring the same old brown cardboard box, but that's not necessarily going to build customer affinity. Impressive packaging can be the differentiator for retailers hoping to stand out from the pack and create loyal brand advocates.Mr. Porter and Ralph Lauren are good examples of retailers that are delivering a premier shipping experience. I believe it's an investment that will pay off for them, just as it could for others who make a similar investment.

Consistency is key in the online shopping experience, and Mr. Porter has a clearly defined approach to packaging that leaves a positive impression on shoppers. Every order is sent in a cardboard box that has a slick white box inside branded with the "Mr Porter" logo in black. The retailer also pays close attention to package fit. Both the branded white boxes and the exterior cardboard shipping boxes are nearly always right-sized for products.

Ralph Lauren's packaging is also extremely consistent and always of high quality. Nearly every order receives an identical treatment, proving that high-volume retailers can deliver consistent, seamless branding at scale for online orders.The iconic Ralph Lauren logo is printed in navy inside the lid of the pizza box-style outer container.

The company also attaches a thank-you note to brown wrapping paper with a Ralph Lauren-branded navy sticker. It feels like a gift. It's special. And at the end of the day, making your customers feel special is what it's all about. If you're clever enough to create that experience in a box, customers will come back for more.
What would make your experience with us more personal? How can be think outside of the brown cardboard delivery box? We'd love to hear your input.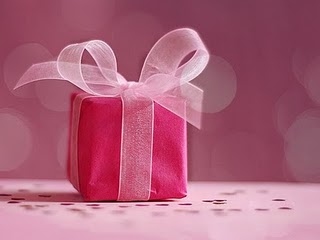 August 5, 2014
With statement necklaces continuing to trend this Fall, layering necklaces in the right way continues to matter. This video shows you how to layer bigger and more delicate pieces.
August 4, 2014
Match up two well-known designers, give them the theme of pearls, and watch magic happen!
Ever since Chanel and Dior reimagined pearls with a modern update, what was traditionally your grandma's hand-me-down has taken on a new life. But how do you ride that fine line between making a cutting-edge statement but still sticking with a a time-honored investment piece? Let's ask the designer, Ariel Gordon and Shopbop's fashion director (and total style crush) Elle Strauss.

Ariel Gordon and Shopbop's Elle Strauss (they're also good friends)

What's your advice in buying a pearl piece that's edgy enough but still an investment piece? So you could hand it down to your granddaughter?
AG: My take on fine jewelry is: Instead of buying the $25 necklace here, the $75 necklace here, the $30 piece here, if you saved up your money for a couple of months, you'd have enough to buy the real thing. And because it's fine jewelry, it's going to last you and it's going to be a piece that you can pass down to your kids.
ES: I think in terms of what sort of piece you choose, I would go with a ring every time.

Elle layered two of the rings that meshed seamlessly in with her wedding band and engagement bling on the same hand. Such a modern classic!

Here's a closer look at the Ariel Gordon x Shopbop collection:
July 30, 2014
The word carat comes from carob, a seed that is uniformed in weight.
July 29, 2014
This video definitely contains an edge of mystery and sexiness while highlighting the beauty of Dolce & Gabbana's beautiful jewelry.
Giampaolo Sgura directs Bianca Balti and Simone Nobili for Dolce&Gabbana Jewellery video. A statement of faith, a wave of passion, or a celebration of love: the most precious feature of any jewel is the emotion it stirs in the woman who wears it. For their first ever jewellery collection, Domenico Dolce and Stefano Gabbana have combined the most exquisite materials — tri-colour gold, rubies, sapphires and pearls — with the most significant symbols at their disposal.
July 28, 2014
Temporary tattoos just got a whole lot better. Check out these captivating jewelry-like tattoos. (Or tattoo like jewelry?)
"They're called Flash Tattoos… and they're kind of awesome.

They're basically like temporary tattoos that add bling to your body. (Writing that reminds me of spraying my chest with glitter in the middle school locker room, but these seem more chic than that, at least.) If you're still confused, Refinery 29 sums them up pretty nicely:

The Flash Tats last for four to six days and truly look like two-dimensional pieces of jewelry. It's an ideal compromise for those who want to wear jewelry to the beach but don't want to lose or ruin it. Plus, it looks so chic, especially when combined with real jewelry."
July 23, 2014
Most people think crystal when they hear the name Swarovski. And rightfully so. The family reputation is built upon them. But most don't realize the retail power this company carries in terms of jewelry:
According to Nadja Swarovski, the head of corporate communications and design services at crystals giant Swarovski, only two companies are ahead of it in jewellery sales: Cartier and Tiffany, both of which are in the fine jewellery space. "We're certainly the largest in terms of the crystal jewellery element," she confirms. "We have big goals in terms of the jewellery industry and our position in it."

"In all areas, overall, we have the ambition to outperform the expanding jewellery market by a very few percent," adds Markus Langes-Swarovski, head of Swarovski Professional and Daniel Swarovski tourism services GmbH, and great-great-grandson of Daniel Swarovski, who founded the Wattens, Austria-based company in 1895. But in a company the size of Swarovski, even a modest expansion will be significant in absolute numbers. The group saw revenues of over €3 billion (about $4 billion) for 2013, and there are 2,480 Swarovski-branded jewellery and accessories stores around the world.

Source: The New York Times