April 18, 2016
What to do with that awkward empty space on your finger after a divorce? Many are happy to have a blank canvas for a while but in the case of Drew Barrymore, as an artist, she decided to replace the space with something creative:
The actress, who recently revealed that she's divorcing husband Will Kopelman after nearly four years of marriage, has decided to ditch her wedding ring and rock a new accessory on that finger. And it's not just any random piece.

Barrymore was honored at the ASPCA's 19th annual Bergh Ball last night in New York, and while holding her award, we noticed that a nice blue and gold ring has replaced her diamond. The new ring is a 14-carat gold and blue enamel piece with words, "Qu'Hier Que Demain," which is a portion of the French phrase meaning, "More Than Yesterday, Less Than Tomorrow."

Source: Mashable
April 14, 2016
When you think groom at a wedding, undoubtedly you see him dressed like this, right?
But since Spring is bursting onto the scene, grooms are now encouraged to think outside the standard black tux or suit.
Why not, right? If a bride is wearing the most expensive dress of her life, shouldn't a groom kick it up a notch a little?
2016 wedding trends are displaying more and more men in colorful (or white) wear for their big day. And we couldn't be happier. We love Spring weddings draped in color and embracing the beauty of the season or the rich vibrancy of their surroundings. Here are some great examples, found in Bridal Guide.
April 12, 2016
Black rhodium can be seen trending in jewelry publications this season and we're certainly no stranger to its beautiful and practical beauty.
First of all, what is rhodium?
It's a very rare member of the platinum family and one of the most expensive rare metals. While the price can fluctuate considerably, an ounce of rhodium can go for around $2,500 dollars (!)
Due to its extreme toughness, it can easily resist corrosion and scratches.
What are the benefits of black rhodium?
It's highly reflective so its sultry silvery color makes a perfect plating material. It creates the perfect backdrop for gemstones to really "pop."
Here are a few examples of black rhodium:
Note how the gems really pop against the inky backdrop of black rhodium:
April 11, 2016
A friend of mine got herself into a bit of beauty quandry. She wanted a "big change" in her life after moving across country so decided a short haircut would help define this new phase. Only one small problem: she can't stand her new haircut.
"My face isn't the right shape for a cut so short. It makes me look like a boy." I didn't think it looked that bad but I did make a suggestion that I knew would increase the femininity quotient: earrings, of course.
It's not only that earrings add that certain feminine touch to a short do, but also helps balance a cut that doesn't fit the face the way it should. (Earrings also draw attention away from the haircut!)
April 9, 2016
Joe,
She absolutely loved it!
The fit was perfect and the little details inside the band truly set it apart from anything else.
Thank you so much for making the perfect ring.
Thank you,
W
April 6, 2016
We often here our customers complain about organizing their jewelry. And we get it. Jewelry boxes (while often beautiful works of art) aren't really the most practical way to store jewelry. If you've ever spent hours untangling necklaces, you know firsthand its limitations.
Luckily, there are tons of crafty and fun techniques that help you store your jewelry and accessories in a way that saves space and time. But more importantly, these methods are a fantastic way to display your jewelry so you can easily see the jewelry in your collection!
Don't think you need any type of organizer. Go to that jewelry box (or drawer) of yours and start sorting. Undoubtedly you'll find pieces that you love but haven't worn in a while. Because you forgot about those pieces! Jewelry matters too much to get lost in a box or drawer, right?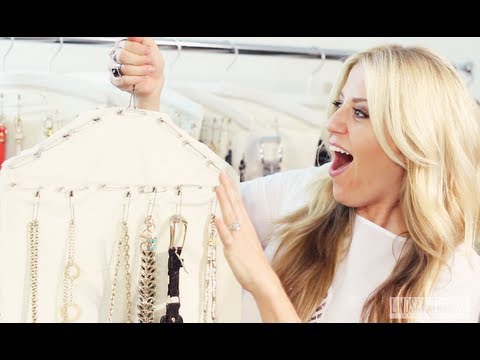 April 5, 2016
While our focus is on accessorizing men's fashion with an amazing collection of jewelry for the gents, we also love to talk about men's fashion. Style doesn't have to be about expensive designer clothing but is often based on more fundamental "rules" that help men make the best of what they have.
In this video, stylist Eric Love answers the much debated question: to tuck or not to tuck.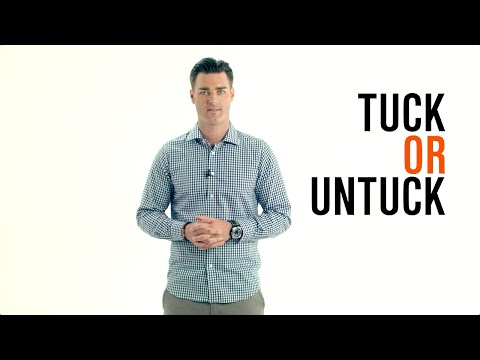 April 4, 2016
Hi Joe!!!!!!!!Ā  I am FLIPPING exciteeeed!!!!Ā  I got her (Elysium) in the mail today!!!!!Ā  Made my Monday soooo much better.Ā  She's gorgeous and I can't stop looking at her.Ā  Thank you sooo much.Ā  Also I love the little surprise in the package as well lol. Ā  You guys ROCKS!!!Ā  Did I say I love it yet?Ā  Well I LOVE IT!!!
April 1, 2016
Large earrings aren't for everyone, especially if you have a smaller face (where they can overwhelm your look). There's always a comfort aspect as well; jewelry should be comfortable, right? Large earrings can still make a statement without causing. Balance and proportion are key. Luckily we have a vast collection to peruse so you can find a pair of earrings that will perfectly match your site.
March 29, 2016
Symmetry and balance is out! Jewelry peeking out of coats and jackets (ala 80's style) is in.
Molly Sims gets meta specific in describing how to layer necklaces (start with the longest one first) and encouraging us all to dare to play, the way you did when you were a child playing dress up!