July 14, 2014
In this fascinating piece, we discover that humans aren't the only beings to appreciate adornment.
A chimpanzee named Julie decided she'd separate herself from her fellow chimps by making her own earrings…out of grass.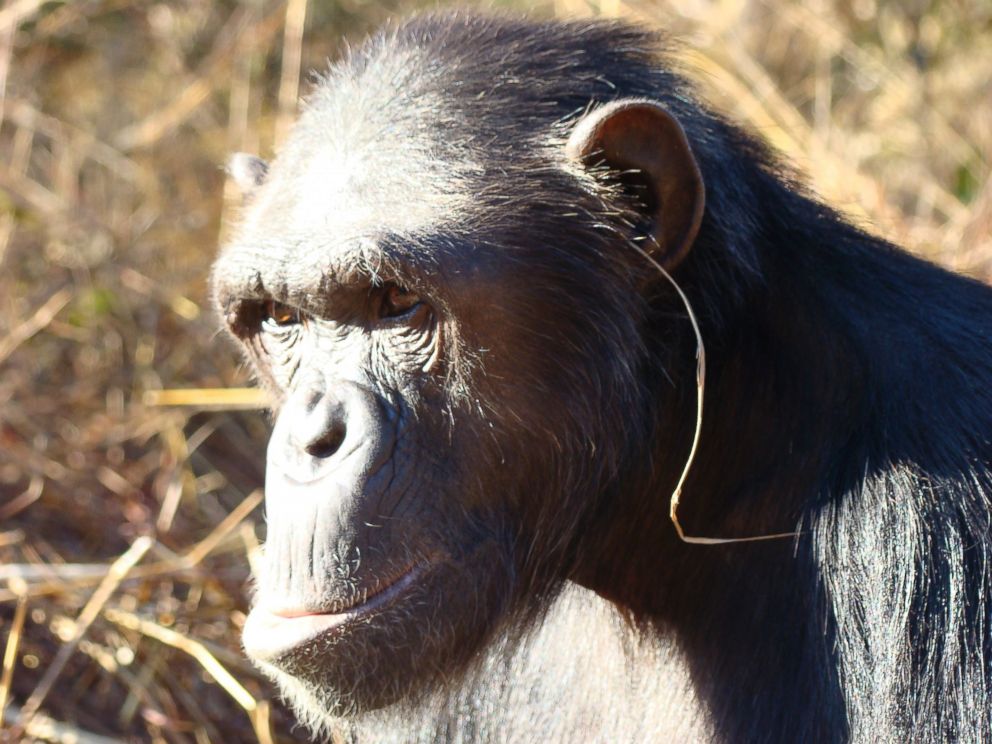 Over in Zambia there's a chimpanzee named Julie who has launched her own line of jewelry.

And it's a howling success. Now just about everybody wants a piece of it.

Julie's innovation came to the attention of scientists a few years ago when Edwin van Leeuwen of the Max Planck Institute for Evolutionary Anthropology in The Netherlands noticed something different about Julie.

She wandered around Zambia's Chimfunshi Wildlife Orphanage Trust sanctuary with a single blade of grass hanging from one ear. It wasn't an accident, it's not as though a piece of grass latched onto her ear as she stumbled through the tropics.

She wore it all the time. So if it fell out, she had to replace it. Whether she was playing, grooming, sleeping or doing whatever chimps do in the jungle, she had that blade of grass hanging from one ear.

That alone is pretty surprising, but what followed next was really "baffling," van Leeuwen said in an email.

A short time after Julie was noticed with her ear's new appendage, her son Jack was observed wearing a blade of grass, hanging from one ear. Soon Julie's friends Kathy, Miracle and Val, followed suit.

Source: ABC News
July 9, 2014
If you think about it, people have been wearing teeth and bones as adornment for a long, long time–pretty much since civilization began. So is it so strange to wear your child's baby tooth on a chain? Well, we won't decide for you but you can take a look at the results!
Jewellery decorated with children's milk teeth has been doing big business on Etsy recently, as proud parents search for attention-grabbing mementoes – after all lockets containing pictures of your loved ones are so last year!

One seller, Jackie Kaufman of Rock My World Inc, said: "I think they are bought as a unique way to remember your child at a certain age for people that want a unique eye-catching way to do it. They really start a conversation and most people love them or hate them, it is a personal preference."

Baby tooth jewellery features among the growing trends for 2014 identified by US website BabyCenter from the posts on their message boards.

Source: ParentingDish
July 8, 2014
Beautiful earrings don't count for much if you can't see them. Often earrings (especially studs) can be buried in a sea of hair, with only you appreciating their hidden beauty.
Here are a few simple hairstyle tricks to keep in mind when you want your earrings to stand out.

July 7, 2014
We don't talk about opal nearly enough. But that doesn't mean we don't offer up the utmost respect to its magical and varied iridescence that seems to be in a constant state of colorful change.
Here are some simply stunning opal pieces seen at Jewelry Week in Las Vegas several weeks ago, thanks to JCK.
Small Circle Aladdin earrings in 18k gold with pink opals and 0.04 ct. t.w. diamonds, $1,390; Jamie Wolf
Lushness earrings in 18k yellow gold with opal and 2.5 cts. t.w. diamonds, $7,500; Tatiana Berenguer
Earrings in 18k gold with 18.57 cts. t.w. Australian opal doublets with 1.13 cts. t.w. diamonds, $5,600; Rina Limor at LUXEÂ Intelligence
Lushness earrings in 18k yellow gold with opal and 2.5 cts. t.w. diamonds, $7,500; Tatiana Berenguer
Earrings with huggie hoops in 18k gold and 21.17 cts. t.w. Paraiba, 15 cts. t.w. opals, and 0.78 ct. t.w. diamonds, $38,200; Erica Courtney
July 1, 2014
Pearls hold a certain appeal in most women's hearts. They maintain a certain classic appeal that moves beyond mercurial trends. Here are a few fun facts about pearls that may surprise you:
Pearls are the only gemstone made by living animals. Pearls differ from other gemstones in that they are not mined from the earth; they are made by creatures called mollusks. Mollusks produce pearls under unique circumstances over time, from a grain of sand. Not all mollusks produce pearls, and real pearls are quite rare in nature.

The oldest known pearl jewelry fragment was found in the sarcophagus of a Persian princess who died in 520 BC.
The origin of the name Pearl is derived from the Latin word "pirum" which means "pear" reflecting the shape of the gem.
The Pearl symbolizes Loyalty, Faithfulness and Friendship<
According to legends, Cleopatra dissolved a pearl in wine and drank it to prove her love for Marc Antony.
In 1912, the American National Association of Jewelers adopted pearl as the birthstone of June. Pearls are also the birthstone for the Zodiac signs of Gemini and Cancer
Myths and legends give pearls the powers of love, luck, protection, wealth, wisdom through experience and life to the laws of karma.
Early Chinese mythology had pearls falling as rain when dragons fought.
Greeks believed that pearls were the tears of gods.
The name Margarita means 'pearls'. Other names such as Margaret, Peggy, Marjorie, Margot, Maggie, Gretchen, Gretal and Rita also mean 'pearl' and signify purity, innocence, humility and sweetness

Source: ArtiqueShopping.com

Style 10579

Freshwater Cultured Pearl Necklace, 10mm-11mm, 18″ long with a sterling silver clasp.
For a larger view click here

Available in:
White
Black
Multi Color (dyed color)
Chocolate (dyed color)

Price: $79.00 – $199.00
June 30, 2014
While we love making people feel beautiful with our custom design jewelry, we realize the concept of beautiful runs deep. All the externals in the world won't make you feel "in your skin" if you don't practice the fine art of self-love and appreciation. Here are some pointers from Greta Gleissner:
1.) Acknowledge and Identify: When I notice that "I feel fat" feeling, the first thing I do is recognize that I am having the feeling. The second thing I realize is that fat is NOT a feeling. The phrase is actually a thought. Furthermore, "feeling" fat is often easier than feeling angry, hurt, lonely, etc. That leads me to wonder in what way my emotions may be making me feel emotionally full or fat. I try to first identify what is going on for me emotionally.

2.) Choose: I remind myself that when my negative voice tries to disrupt my happiness with intrusive body image thoughts, I have a choice in how I respond to those thoughts. I can choose to listen to the thoughts and fuel self-hatred, or I can choose to change the thoughts and reinforce self-love.

3.) Make a Decision: After I recognize I have a choice not to feel badly about my body, I decide to do something different. Sometimes a decision is all it takes. No one is forcing you to hate your body, so make the decision not to.

4.) Shift the Focus: After I choose NOT to listen to negative body image thoughts and make a decision not to dwell on it, my next move is to shift my focus onto something else. Think about it: The more you focus on something like fear or a body part, the larger it becomes.

5.) Support: When body image issues arise, the last thing you probably want to do is be around others. I have found that surrounding myself with positive people in my life actually help because it gets me out of myself. Feeling connected with others can actually help squash some of the perfectionism and criticism tied to body dissatisfaction.

6.) Appreciate: Instead of focusing on how your body looks from the outside, think of all of the wonderful attributes and strengths your body has from the inside. Make a gratitude list of all the things you appreciate about your body.

7.) Redefine: Create a new definition of beauty. If your body dissatisfaction is driven by the feeling of an inability to measure up to rigid societal standards, then think about how you can offer yourself more flexibility around your personal definition of beauty.

8.) Stop Comparing: The more we compare, the more we feel despair. When we compare, especially when experiencing body dissatisfaction, we are going to see all the positives in someone else and negatives in ourselves. Comparisons are not usually helpful, even if we are in the best of mental states.

Source: Huffington Post
June 29, 2014
June 26, 2014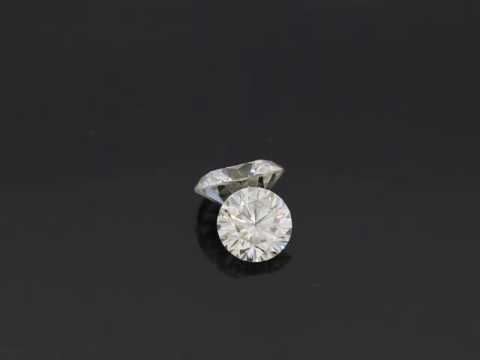 June 25, 2014
These pieces are positively stunning! Take note of the ornate old-world detail and focused artistic expression from one of the most well-known jewelers in Milan:
Milanese locals know Buccellati as the country's most exclusive luxury jewelry brand – a great feat in Italy as the country is so known for high-end design. The Buccellati boutique on Via Monte Napoleone 23 houses some of the most beautiful objects on the street that in this impressively sized showroom range from tabletop silver goods to one-of-a-kind jewelry creations.

While the company is very much a product of the 20th century, their items are almost wholly inspired by Italy's rich design history, including elements ranging from the Roman Empire to the Renaissance.

Source: Forbes
June 24, 2014
It truly is amazing how far the history of jewelry stretches back and still influences the way we adorn ourselves today. Nowhere is that more apparent than the charm bracelet. So the next time you wear one (or let us make one for you), remember that you are part of a trend that is thousands of years old.
The wearing of charms may have begun as a form of amulet to ward off evil spirits or bad luck.

During the pre-historic period, jewellery charms would be made from shells, animal-bones and clay. Later charms were made out of gems, rocks, and wood.[1]

For instance, there is evidence from Africa that shells were used for adornments around 75,000 years ago. In Germany intricately carved mammoth tusk charms have been found from around 30,000 years ago. In ancient Egypt charms were used for identification and as symbols of faith and luck. Charms also served to identify an individual to the gods in the afterlife.

During the Roman Empire, Christians would use tiny fish charms hidden in their clothing to identify themselves to other Christians. Jewish scholars of the same period would write tiny passages of Jewish law and put them in amulets round their necks to keep the law close to their heart at all times. Medieval knights wore charms for protection in battle. Charms also were worn in the Dark Ages to denote family origin and religious and political convictions.

Charm bracelets have been the subject of several waves of trends. The first charm bracelets were worn by Assyrians, Babylonians, Persians, and Hittites and began appearing from 600 – 400 BC.[2]

For example, Queen Victoria wore charm bracelets that started a fashion among the European noble classes. She was instrumental to the popularity of charm bracelets, as she "loved to wear and give charm bracelets. When her beloved Prince Albert died, she even made "mourning" charms popular; lockets of hair from the deceased, miniature portraits of the deceased, charm bracelets carved in jet."[3]

In 1889, Tiffany and Co. introduced their first charm bracelet — a link bracelet with a single heart dangling from it, a bracelet which is an iconic symbol for Tiffany today.

Source: Wikipedia

Queen Victoria with the charm bracelet she was never seen without.

Inside one of the lockets was hidden a lock of hair from her husband, Prince Albert.

Elizabeth Taylor with her beloved charm bracelet.