June 29, 2014
June 26, 2014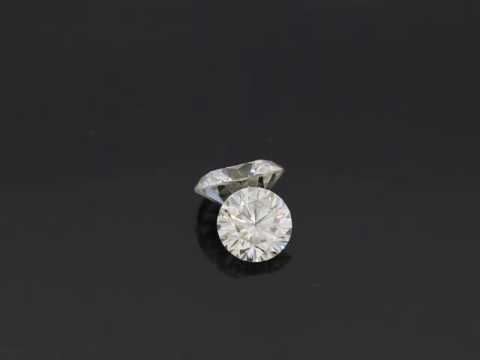 June 25, 2014
These pieces are positively stunning! Take note of the ornate old-world detail and focused artistic expression from one of the most well-known jewelers in Milan:
Milanese locals know Buccellati as the country'Äôs most exclusive luxury jewelry brand 'Äď a great feat in Italy as the country is so known for high-end design. The Buccellati boutique on Via Monte Napoleone 23 houses some of the most beautiful objects on the street that in this impressively sized showroom range from tabletop silver goods to one-of-a-kind jewelry creations.

While the company is very much a product of the 20th century, their items are almost wholly inspired by Italy's rich design history, including elements ranging from the Roman Empire to the Renaissance.

Source: Forbes
June 24, 2014
It truly is amazing how far the history of jewelry stretches back and still influences the way we adorn ourselves today. Nowhere is that more apparent than the charm bracelet. So the next time you wear one (or let us make one for you), remember that you are part of a trend that is thousands of years old.
The wearing of charms may have begun as a form of amulet to ward off evil spirits or bad luck.

During the pre-historic period, jewellery charms would be made from shells, animal-bones and clay. Later charms were made out of gems, rocks, and wood.[1]

For instance, there is evidence from Africa that shells were used for adornments around 75,000 years ago. In Germany intricately carved mammoth tusk charms have been found from around 30,000 years ago. In ancient Egypt charms were used for identification and as symbols of faith and luck. Charms also served to identify an individual to the gods in the afterlife.

During the Roman Empire, Christians would use tiny fish charms hidden in their clothing to identify themselves to other Christians. Jewish scholars of the same period would write tiny passages of Jewish law and put them in amulets round their necks to keep the law close to their heart at all times. Medieval knights wore charms for protection in battle. Charms also were worn in the Dark Ages to denote family origin and religious and political convictions.

Charm bracelets have been the subject of several waves of trends. The first charm bracelets were worn by Assyrians, Babylonians, Persians, and Hittites and began appearing from 600 'Äď 400 BC.[2]

For example, Queen Victoria wore charm bracelets that started a fashion among the European noble classes. She was instrumental to the popularity of charm bracelets, as she 'Äúloved to wear and give charm bracelets. When her beloved Prince Albert died, she even made 'Äúmourning'ÄĚ charms popular; lockets of hair from the deceased, miniature portraits of the deceased, charm bracelets carved in jet.'ÄĚ[3]

In 1889, Tiffany and Co. introduced their first charm bracelet 'ÄĒ a link bracelet with a single heart dangling from it, a bracelet which is an iconic symbol for Tiffany today.

Source: Wikipedia

Queen Victoria with the charm bracelet she was never seen without.

Inside one of the lockets was hidden a lock of hair from her husband, Prince Albert.

Elizabeth Taylor with her beloved charm bracelet.
June 23, 2014
Thrift stores are fun and creative way to experiment with jewelry at an affordable price. But how do you know what to buy and what to leave behind? Could you ever score big at a thrift store?
Here are a few pointers from writer Deena O'Daniel:
1. Condition, condition, condition: You are going to come across all kinds of jewelry in all kinds of condition. Look for broken clasps, missing stones, worn metal finishes, and any green material on gold tone jewelry. The green stuff is corrosion, and it can't be cleaned off. Pass on that one. Check that stone settings are tight, and if they aren't, be careful with the piece – you should be able to tighten them. If the piece is dirty you can clean it. Bring a jeweler's loupe or strong magnifying glass so you can examine the piece closely.

2. Is the piece signed? The name on the back of a pin or earring, on the clasp of a necklace or bracelet, or on an earring clip is the "signature" of the designer. Signed pieces can be more valuable than unsigned, but there are also many many "unsigned beauties" out there. Look for the name, and if there is a copyright symbol ©, that means the piece was made after about 1955. No symbol Рyou probably have a real vintage piece. Look for the numbers 925 on silver jewelry Рthat means it's sterling silver, and if the price is right, you've got a steal.

3. Price: It's hard to put a price on thrift shop jewelry – the cheaper, the better, of course! I try not to spend more than $3 for a pin, bracelet, necklace or pair of earrings. You might come across something really spectacular that costs more, and if you think you can profit from it, or you want it for yourself, go ahead and buy it. A good rule of thumb when shopping thrift shops is this: If you like it but aren't sure, set yourself a limit, say $5. If it turns out to be not so great, you're not out that much. As mentioned, some thrift shop employees know more about jewelry, and will price some pieces too high for you to sell and make a profit. But there seems to be quite a bit of employee turnover in these shops, so the next person pricing jewelry might not be as knowledgeable.

Article Source: http://EzineArticles.com/3546421
June 18, 2014
Although this emotionally-based marketing trend seems to be really taking off, dare we say that we've been employing it for over 100 years? Yes, we dare!
What is an Emotional Connection?

The CEO of Zappos.com says that "every call is perceived as a way to make a positive emotional connection with a customer."  So, what does "emotional connection" mean? It's about capturing hearts and minds, for how a company makes us feel determines our opinions about it and our buying decisions.  It is more psychological than logical. And, more unconscious than conscious.

Pine and Gilmore in their book, The Experience Economy, note that one of the major characteristics of the experience economy is that customers become engaged in a "personal" way. And, they make a compelling case that today's customers want and expect to be "positively, emotionally and memorably impacted at every level of their commercial existence."

This means that today's service providers need to develop and demonstrate higher levels of emotional competency.

Source: CommunicoLTD.com
We learned a long time ago that purchasing jewelry is a very personal and intimate experience, based on expectations of love and connection. We have your heart in our hands!
Style 10044

Price: $1,625.00 'Äď $3,349.00

Heart pendant and bail with approximately 1 2/5ct t.w. round brilliant pave' stones, comes with an 18″ cable chain.
June 17, 2014
It's refreshing to see that romance is back and better than ever. This HuffPo article postulates that the success of Great Gatsby has had some influence but whatever the case, the classic and ornate bridal looks are front stage this summer.
1. Pink is back! Do you already feel like a blushing bride? Carry that sweet love over to your color scheme, says Tara Gu√©rard, the event designer behind ultra-luxe Soir√©e in Charleston and New York. "It'Äôs the nudes, the blushes, the peaches 'ÄĒ not Pepto Bismol pink!" she announces.

2. The return to romance ushers in a new love for the formality of days gone by. Think white-gloved waiters and big band dancing, crystal candlesticks and gold-rimmed china. One major bridal inspiration for the return to tradition comes from Hollywood. "It'Äôs the look of 'ÄėThe Great Gatsby,'Äô" says Beth Helmsetter of Beth Helmsetter Events in Los Angeles. Her brides are still falling hard for the bubbly, approachable elegance of the Roaring Twenties.

3. Pattern is making a new play but throw out the hard-edged looks. 'ÄúChevron was big last year,'ÄĚ says Tara, 'Äúbut now I'Äôm seeing trellis-patterns, bold stripes and florals.'ÄĚ

4. Lush, soft, Exquisitely romantic 'ÄĒ the flower of the year is the many-petaled tree peony, says New York'Äôs Ariella Chezar, whose work has been seen at the White House. Amber Gustafson of Los Angeles'Äôs Amber Events picks a similar bloom 'ÄĒ the sweet-smelling garden rose. Find out which flowers are in season for your wedding here.

5. The flower garland is back in a big way. Ariella loves citrus garlands for bars and over doorways 'ÄĒ lemons, limes, oranges on the stem. 'ÄúAnd fern garlands are really beautiful. I love them down the center of a long table.'ÄĚ
Read more here!
June 16, 2014
Some of the slogans you may have heard of, some may be new to you. But all (okay, most) resonate with the public and send that special message, individual to each business.
A diamond is forever.
Citizen. Beyond precision.
Crystal gets closer to the body than ever before.
Diamonds by the Yard.
Every kiss begins with Kay.
Live the moment.
Perpetual spirit.
Quality is Remembered Long After the Price is Forgotten.
The crown jewellers for 150 years.
The Jeweller of Kings.
The right time for life.
The added value of the first impression.
Where Maryland gets engaged.
For those who want more.
Honesty, my addiction.

Ring on your finger, necklace on your neck, and men on their knees.
Diamonds. Divas. Desire.
Love's embrace.
Want honesty?
She only has two things on her list.
Unleashing the beauty of the stone.
Unstoppable.
Our reputation shines as brightly as our diamonds.
Beautiful, masterful design never goes out of fashion.
Walk down our aisles first.
Hearts on fire.
The ultimate in luxury and style.
June 11, 2014
At first, this just seemed gimmicky but with thought, it's a clever idea. Most of us are in a constant search for our phone, digging through pocketbooks, etc. This "smart ring" notifies you when an important call or message has arrived, taking out the guesswork.
June 10, 2014
Since we began creating our online presence, we wanted to "keep it real." Marketing can seem dishonest…okay, downright sleazy at times! But after a hundred years in business (yes, for real), we knew we had a higher path to walk with our customers.
Reading this article from Kim Brittingham where she quotes from Ben Giola's book, Marketing with a Heart is a great reminder that marketing can be done with authenticity and decency. 
Ask yourself: how would I market this to someone I love? If you were talking to your mother, your spouse, a grandparent or best friend, would you feel good about what you're saying, and how you're saying it? How does it feel in your gut?