June 20, 2016
WOW! I can't stop looking at it. It's perfect and looks just like my original engagement ring. Thank you so much for doing such a great job!
M.B.
June 20, 2016
Maybe you wore the same school ring as your graduating class in college or high school. Or you and a friend or lover wore a ring that symbolize how two halves make a whole (like wearing a half heart, for instance.) But collective ring wearing is still a rarity.
Unless you're from Latvia. Then the same ring is ubiquitous to its entire small population. A whole country wears the same kind of ring…now that's some serious solidarity.
The ring that mostly all Latvians wear?
The Nameja Gredzens
The Nameja gredzens or Ring of Namejs [NAH-mays] consists of:
Three separate bands of silver twisted around each other and forming a braid
A thread-like chain wrapping them together, making them one
Four separate elements that come together in a single shape
And while the overall design is the same, no two rings are exactly alike. Each one is handcrafted.
The Nameja Gredzens are old!
This style of ring has been excavated from sites along the Daugava River dating back to the thirteenth century. These rings were simple yet contained the same components as ones designed today. Each ring is still forged by hand, braiding three bands of silver (traditional) or gold and then wrapping them with a chain.
The
Nameja Gredzens
are worn with pride!
The Nameja gredzens are give to a man as rite-of-passage (from boyhood to manhood, for example). Women also wear the braid of Namejs in the shape of rings, necklaces, bracelets or brooches.
The Nameja Gredzens are symbolic.
The three bands on this style ring represent Vidzeme, Kurzeme, and Latgale, the three ancient tribal regions of present-day Latvia.
If you'd like one of the powerful and symbolic rings (you don't have to be from Latvia!), let us custom design your very own Nameja gredzens
June 17, 2016
I haven't received my ring yet but am in love with what I see in its photos and my experience with Joe. Communication, price, and expediency were unrivaled. He is exceptionally kind, enthusiastic, and has achieved the balance between his own expertise and the client's dream. Never once did I feel condescended to or that he was trying to alter my vision. He replied to each message promptly and consulted me at each step so that the project was one-hundred percent custom. I recommend Joe and his team to anyone and everyone, always. Thank you for making a dream come true!
M.H.
June 17, 2016
I cried a little… haha! Just a few tears, though! ;-) It's so much better than I imagined it would be. I'm absolutely blown away. You made an exceptional and fabulous ring. Thank you infinitely for creating this for us!!

M.H.
June 16, 2016
We love Pinterest! Where else could you find such amazing images of jewelry? But more than just stunning pictures, Pinterest offers us great tips to take care of jewelry or advice on how to wear jewelry more effectively. Here are a few of our favorite pointers.
Save
June 14, 2016
Spring is officially here and floral designs are busting out everywhere, including the red carpet. At Sunday night's Tony awards, many a celebrity donned a floral-inspired dress (see below) and posed in front of an amazing floral backdrop that served to enhance the natural beauty of the celebrity.
The backdrop included 100,000 red roses and was designed by famed florist Raul Àvila. It took nearly 20 hours and 50 crew members to assemble. Wow!
Here are a few of our floral designs for your next "red carpet" event !
June 13, 2016
Engagements are serious businesses. And wedding plans are based on detail. That type of detail touches every aspect, including the choice of cut for your engagement ring.
The cut of a ring is a personal decision (since there are so many!). Rose cut stones are becoming increasingly popular, especially with millennials who appreciate the simple, clean line approach to ring design.
But the rose cut dates way back (all the way to the 1500's).
Why is it called a rose cut?
The stones are designed to resemble the petals of a rose by imitating the spiral of petals. Usually, they are flat at the bottom which creates a larger surface area of the stone's brilliance. It's considered a simpler cut than the brilliant cut but continues to gain in popularity because of its simplicity.
Here's an example of rose cut sapphires.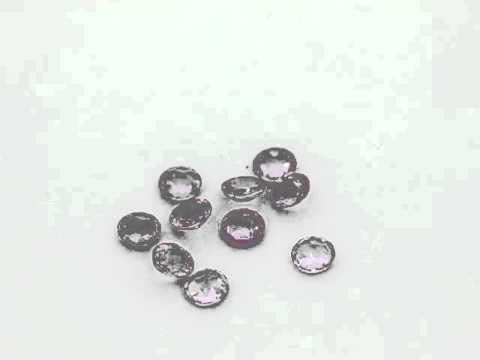 June 10, 2016
Did you know that the makers of Lucky Charms cereal were inspired by charm bracelets? It's true! While General Mills may use blue moons, orange shooting stars, purple horseshoes and green leprechaun hats as cereal "charms", more traditional charms consist of hearts, keys, stars, crosses, infinity circles and a wide array of other symbols.
Take some soulful time to go through your jewelry box and see what "symbols" resonate with you. Or think of a piece of jewelry that you wore to a "lucky" event, where the stars seemed perfectly aligned and everything went just your way. Don't pick too many pieces–try to find just one. Then hold it in your hand for a while and infuse it with your wildest wishes, dreams and hopes. Light a candle and leave the "lucky charm" near it, infusing the magic even more.
The next time you put on the piece of jewelry, put it on consciously, knowing you're also wearing your dreams charged and ready to come true!
Below, an arrow charm indicating direction in life.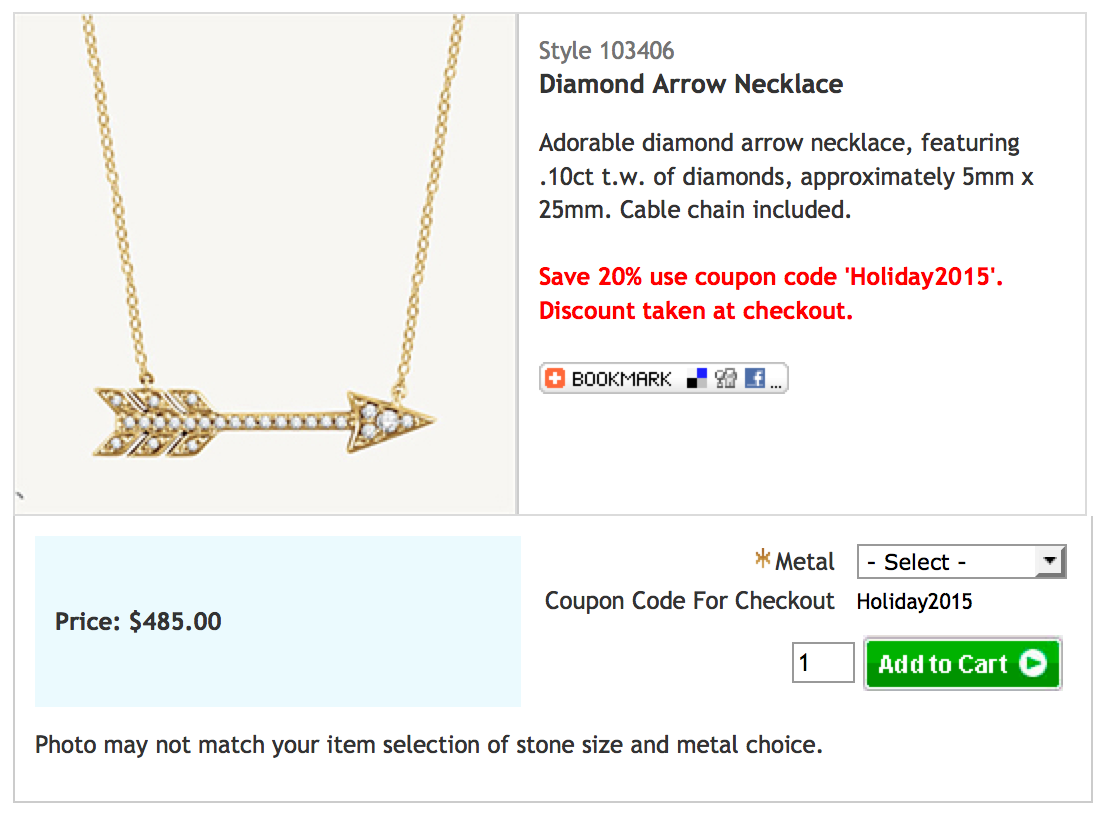 Heart – You'll find true love soon!
High-heeld shoe – You'll have a life of style and glamour.
Star – Your wishes will be granted.
Suitcase – Travel and adventure await you!
Cross – Your life will be blessed.
June 7, 2016
In light of recent allegations that mega company Signet Jewelers has frequently swapped real stones for fakes when customers brought their jewelry in for repairs, we wanted to take a moment to highlight the importance of smaller jewelers like ours, where trust is built into the very foundation of our business.
Joseph Schubach is a third generation jeweler who has been immersed in the jewelry business since he was a child. With decades of experience in both jewelry design and customer service, Joe's ultimate goal is to give all his clients a shopping experience that's easy, trustworthy and rewarding.
From Joe:
Jewelry is an incredibly personal purchase. It's important that all our customers receive the guidance and support they need to make the right jewelry decisions. There are several principles that my father taught me that his father taught him. These principles are as timeless and true today as they were back in the early 1900's:

Always treat people with the utmost respect.
Provide excellent service and the best value possible.
Stay true to your word since your reputation is all that you really ever have.

At Joseph Schubach Jewelers, we continue to hold these fundamentals with the highest regard. They continue to be the centerpiece of our business philosophy, something we consider a must in today's high-speed, low-touch world.
So the next time you think of a jewelry purchase, consider a smaller Scottsdale-based company whose very reputation is built on trust, impeccable service and design.
June 6, 2016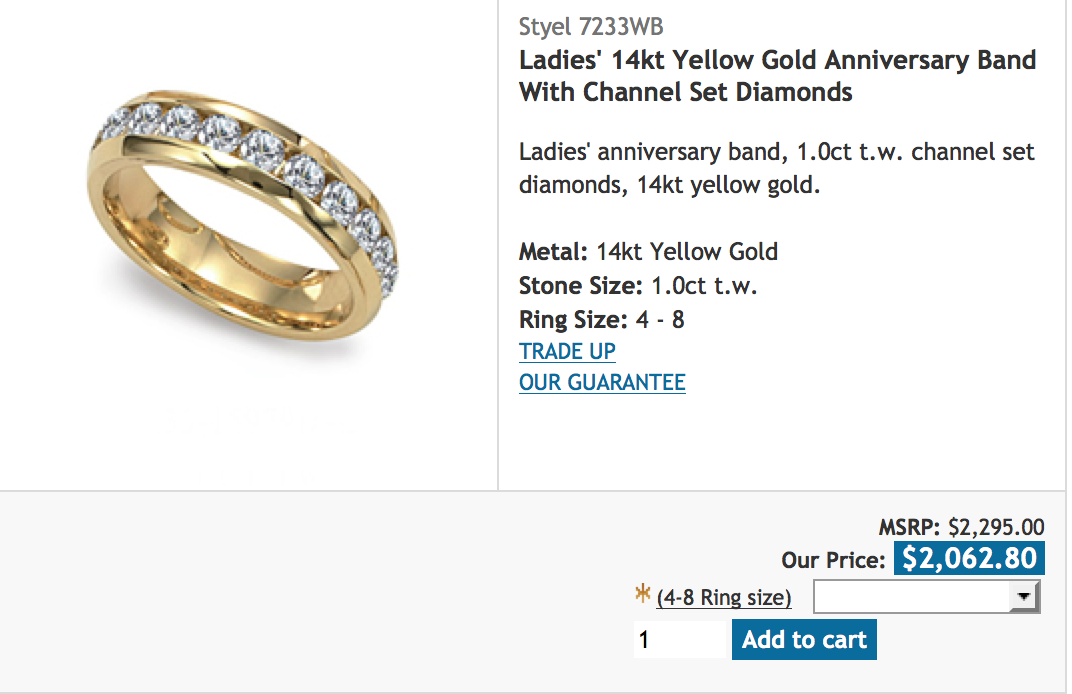 Our customers frequently ask, "How do I keep my jewelry clean?" Well, unfortunately, there's no one answer (because much depends on the metals and gems of your particular piece as well as your average usage).
Gold has its own particular "rules" which were recently detailed in June's InStyle magazine.
1. Create a mild cleaning solution with warm water and a few drops of liquid dishwashing soap.

2. Soak the piece for 15 minutes.

3. Gently scrub the piece with a soft-bristle toothbrush to reach every nook and cranny.

4. Rinse with warm water.

5. Blot dry with a soft cloth and let air dry.
We like the simplicity!
Oh…and don't forget: keep your gold jewelry (as well as other types) away from chlorine bleach, which will discolor metals over time.