December 8, 2014
We like nothing better than jewelry that goes toward a good cause. A West Michigan woman is making it her mission to use jewelry to help senior dogs.
Carol Januszewski runs Golden Years Alaskan Malamute Rescue. It's based out of North Muskegon and strives to find forever homes for the breed. She also sells jewelry on Etsy. The proceeds go toward her rescue center.
Source: FoxNews17
December 2, 2014
Found this fetching shot on JCK Online today. Compared to "the size of an avocado pit, it looked too big to be real, like a paste facsimile stolen from the prop department of a Hollywood film about the ludicrously rich." Love it!
Two weeks ago, I snapped my most popular Instagram pic of all time: a close-up of a pear-shape diamond perched between a thumb and forefinger—250 likes and counting. The rock was remarkable for several reasons: Not only was it D color and VVS1 clarity, it boasted the unique watery translucence associated with type IIa diamonds (referring to gems devoid of nitrogen), with the GIA paperwork to prove it.

Those qualities, however, weren't the things that blew up my feed. What earned the most attention was simple: At 89.23 cts., the diamond is enormous. When I first saw it, I gasped. About the size of an avocado pit, it looked too big to be real, like a paste facsimile stolen from the prop department of a Hollywood film about the ludicrously rich.
December 1, 2014
I receive alerts on jewelry trends and just had to check this one out: jewelry made from skateboards. It's a great example of upcycling as well as showcasing some amazing colors. Check it out.
While southern tier citizens dug themselves out of the snow, Katie McGinnis used the weather as an excuse to make jewelry.

McGinnis, 24, owns Trebird, an artisan jewelry business that handcrafts accessories from used skateboards. That's right—skateboards.

"Every single color you see comes from the board itself," McGinnis said. "Which is my favorite part – you never really know what you're going to get until you sand through to see the boards different colored plies."
November 26, 2014
Renderings are a key component when custom designing jewelry pieces. It gives your bauble a dry run and helps the jeweler define the work ahead. This auction capitalizes on the artistry that goes behind a rendering…and for good reason: these sketches are amazing!
Leading American auction house Rago has organized a sale of jewelry and couture for December 7. A collection of more than 250 jewelry renderings (circa 1920 to 1950) is one lot that caught our eye. The group includes some examples from Dreicer & Co., which was one of the top luxury jewelry retailers in America during the first quarter of the 20th century. The sketches and gouaches were produced on cards or celluloid and depict rings, brooches, earrings, necklaces, and other accessories.
Source: Architectural Digest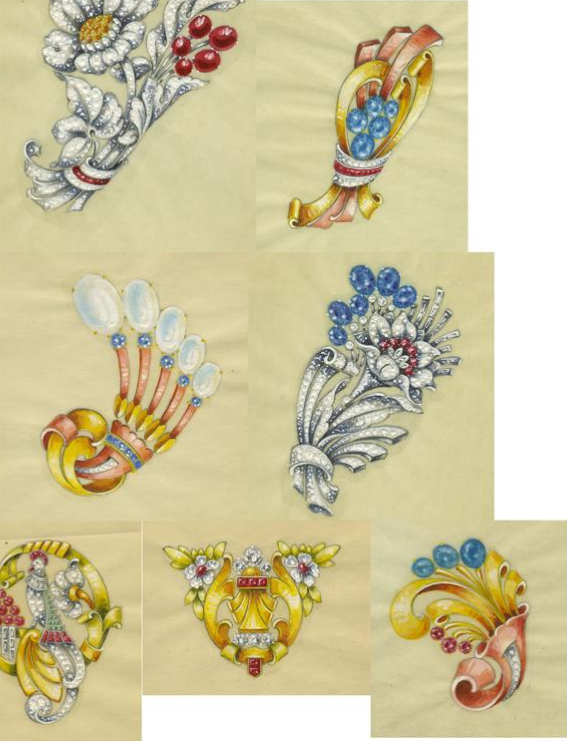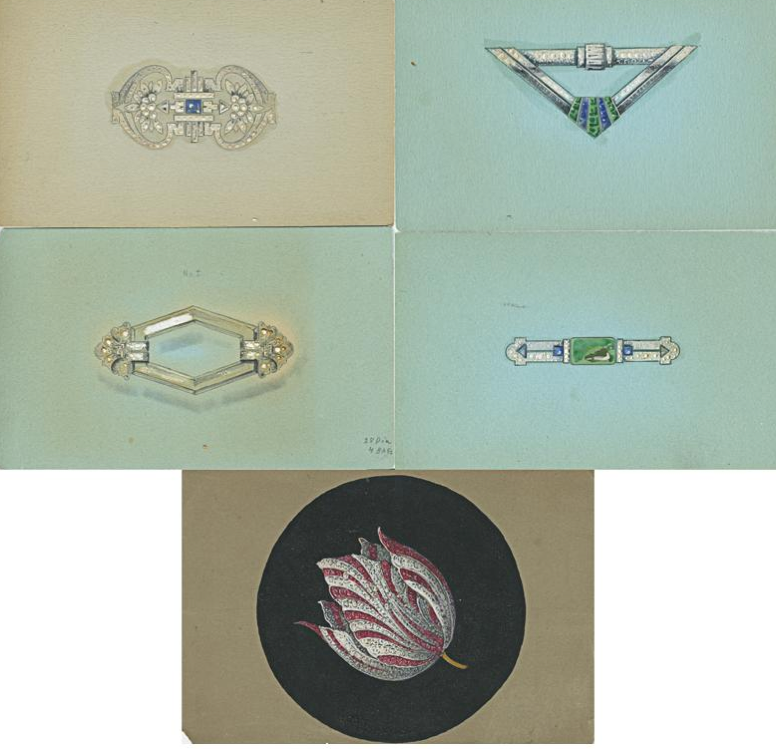 November 25, 2014
We truly appreciate the minimal look at Joseph Schubach Jewelers. It's nice to see women scaling back their accessories and choosing simplified pieces that add just that right touch.
Here are some perfect examples of minimal jewelry found at 10x.
 

Actress Sasha Alexander wore these Suzanne Kalan earrings, pictured here in yellow gold, at AFI Fest 2014, held at Hollywood's Dolby Theatre on Nov. 12.

Minnie Driver wore a Le Vian diamond and white gold ring and bracelets to the premiere of Beyond the Lights on Nov. 12 in Hollywood.

Actress Rashida Jones chose these Jack Vartanian black diamond ear climbers to go with her dress while attending the IWMF Courage in Journalism Awards, held at The Beverly Hilton Hotel on Oct. 28.
November 24, 2014
This is not your grandmother's Navajo jewelry. These colorful and contemporary pieces usher in a brand new era of Navajo jewelry design. Check out Architectural Digest for more images.
November 21, 2014
November 19, 2014
Our job is to beautify. But we all know that a deeper beauty lies within and all the jewels in the world can't compare with that. So here are some reminders of true beauty:
Whenever you are creating beauty around you, you are restoring your own soul. ~Alice Walker

Though we travel the world over to find the beautiful, we must carry it with us or we find it not. ~Ralph Waldo Emerson

Our hearts are drunk with a beauty our eyes could never see. ~George W. Russell

Beauty is not in the face; beauty is a light in the heart. ~Khalil Gibran

That which is striking and beautiful is not always good, but that which is good is always beautiful. ~Ninon de L'Enclos

Some people, no matter how old they get, never lose their beauty — they merely move it from their faces into their hearts. ~Martin Buxbau

I don't like standard beauty — there is no beauty without strangeness. ~Karl Lagerfeld

November 18, 2014
Okay, holiday jewelry can be…well, tacky. But there's a certain fun to it as well: as if we're allowed to shelf good taste for a few months and just relish in the kid-like kitsch of it all.
So here's some Thanksgiving jewelry pieces we spotted around the Net to get you in the mood.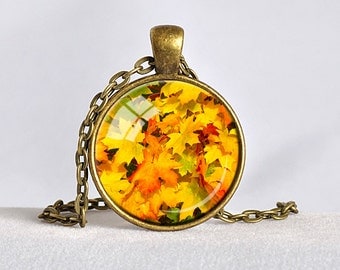 Fall leaves pendant on Etsy.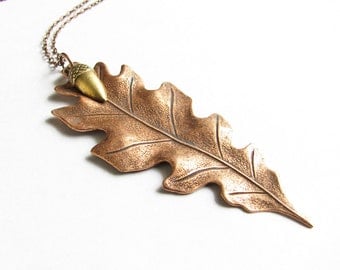 Antiqued Copper Plated Large Leaf Pendant with Acorn on Etsy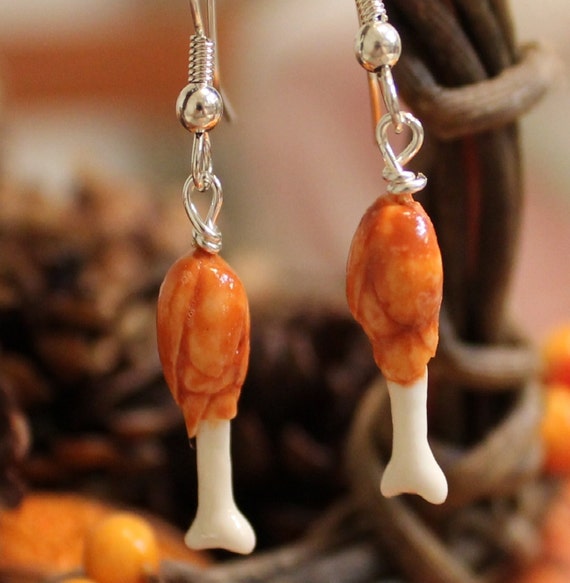 Turkey leg earrings on Etsy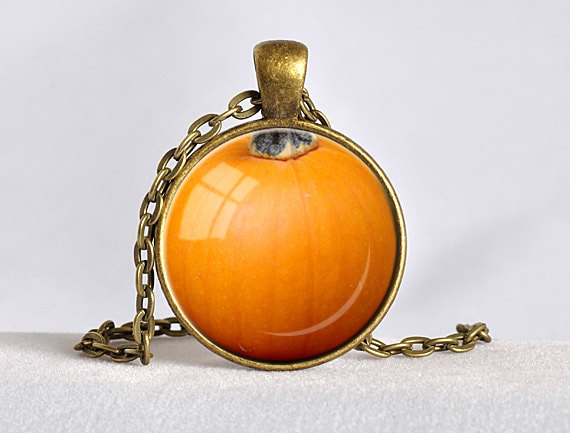 Fall pumpkin pendant on Etsy
Pumpkin pie earrings on Trendsetter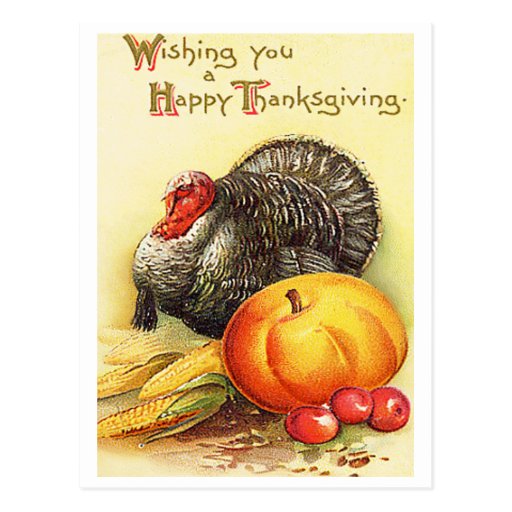 November 17, 2014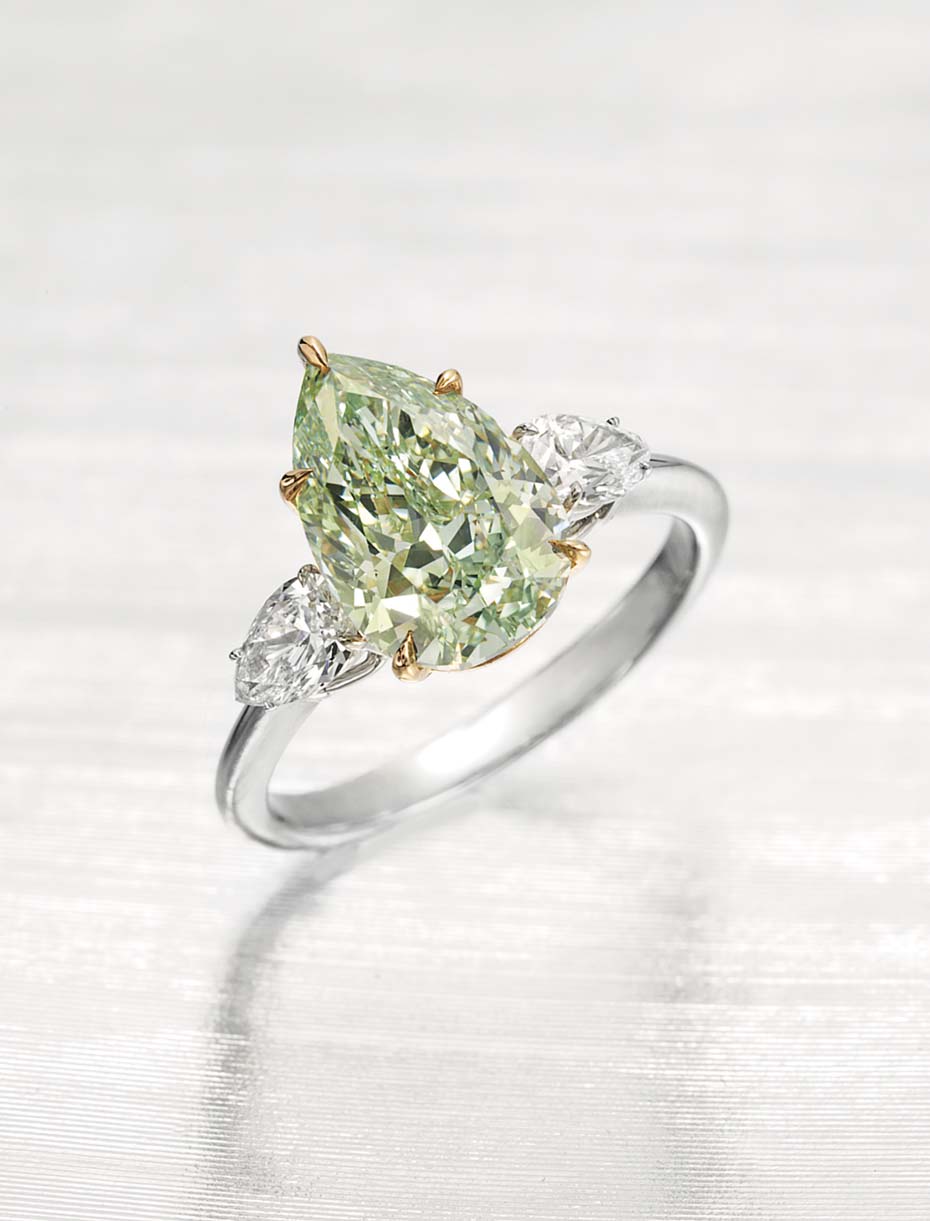 If you're turning green with envy, join the club!
This pear-shaped 3.51ct Fancy Intense green diamond ring, flanked by two white diamonds was expected to achieve between US$800,000 and $1.2 million at Christie's last month. This color grade is rarely seen, even at auctions.