July 21, 2014
We're in the business of making people sparkle with our custom designed jewelry and high-end retail jewelry. But how do you sparkle without the external adornments?
Here are some quick pointers so you can shine from the inside (we'll work on the outside!):
* Rest, relax and eat well. Nothing makes you look better from the inside then simply taking good care of yourself. Think of how you look after a good night's sleep. Your eyes shine, your face looks relaxed and you feel like you can take on the world. Or how about after a healthy meal? You feel more vibrant, balanced.
* Clean your spirit. Yes, the dreaded "m" word will be uttered: meditation. Even if the concept alludes you, take a mere 5 minutes before you start your day and simply focus on your breathing, nothing else. If thoughts pop up, let them come and go, without any judgement. At the end of the five minutes, go look in the mirror. You'll be surprised at the glow that emanates from you. Our minds need to take breaks; they can't be running madly all day long. If prayer works better for you, then do that.
* Laugh like you mean it. What is it about a good laugh that almost feel akin to a good cry? It purges the soul of mental "gunk" and helps you breathe easier, as if something heavy and dark has easily passed through you. Don't feel like laughing? Fake it. Studies have concluded that even fake laughter has its benefits.
If you just feel like the sparkle in you has diminished, that's alright too. Sit with it. Figure out what has been dulling your soul shine. Maybe it's grief or old anger. Explore the causes in a kind and gentle way. Get to the root of it. Grieve, express, release.
Remember:
July 18, 2014
Shown with a black princess cut center diamond. Call for details.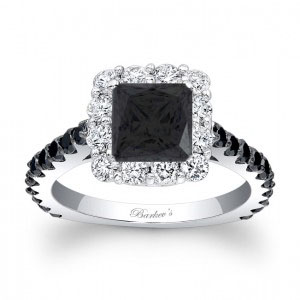 July 16, 2014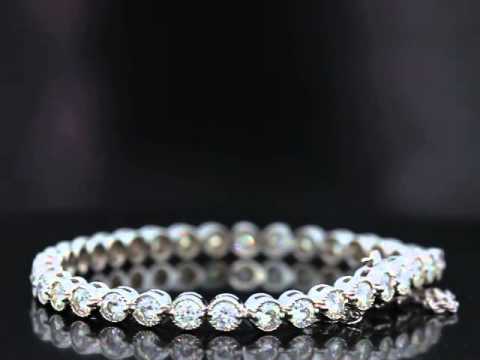 July 16, 2014
Contrary to popular belief, family heirlooms aren't always highly valuable pieces–at least not monetarily. They hold value because of their sentimental quality; they contain personal value.
So what are the most popular family heirlooms?(You can guess number 1!)
Jewelry
Stories
Furniture
Quilts
Weapons
Letters and Diaries
Photos
Recipes
Clocks
Musical Instruments

The Family Curator found that there are missing items from this list:

Top 15 Family Heirlooms

Bibles
Photos, Albums and Scrapbooks
Letters, Diaries, Datebooks
Clocks and Watches
Jewelry
Furniture
China and Silver
Weapons
Military Relics
Quilts and Samplers
Recipes
Clothing
Dolls and Toys
Musical Instruments
Christmas Decorations
July 15, 2014
Stumbling over this article in JCK this am, I had to do a double take. What a unique ring with a quirky yet romantic feel to it! It's a great example of the many creative directions a ring can take.
If you're looking for a particular ring with your own stamp of creativity on it, contact us. Let's create your own private masterpiece:
The name Belle has never been more wonderfully exemplified than in this ring from Alexandra Alberta. With its fairytale color combination, which pairs a peachy pink tourmaline with amethyst in a setting that dangles freely at the center like colorful charms, the ring is the epitome of pretty. It has a hammered finish in satiny 18k rose gold-plate over sterling silver; the texture adds an interesting element without overdoing it.

The ring is from Alexandra's Bohemia collection, "inspired by various places and spirits around the world."

Check out Alexandra Alberta's other creations.

Source: JCK
July 14, 2014
In this fascinating piece, we discover that humans aren't the only beings to appreciate adornment.
A chimpanzee named Julie decided she'd separate herself from her fellow chimps by making her own earrings…out of grass.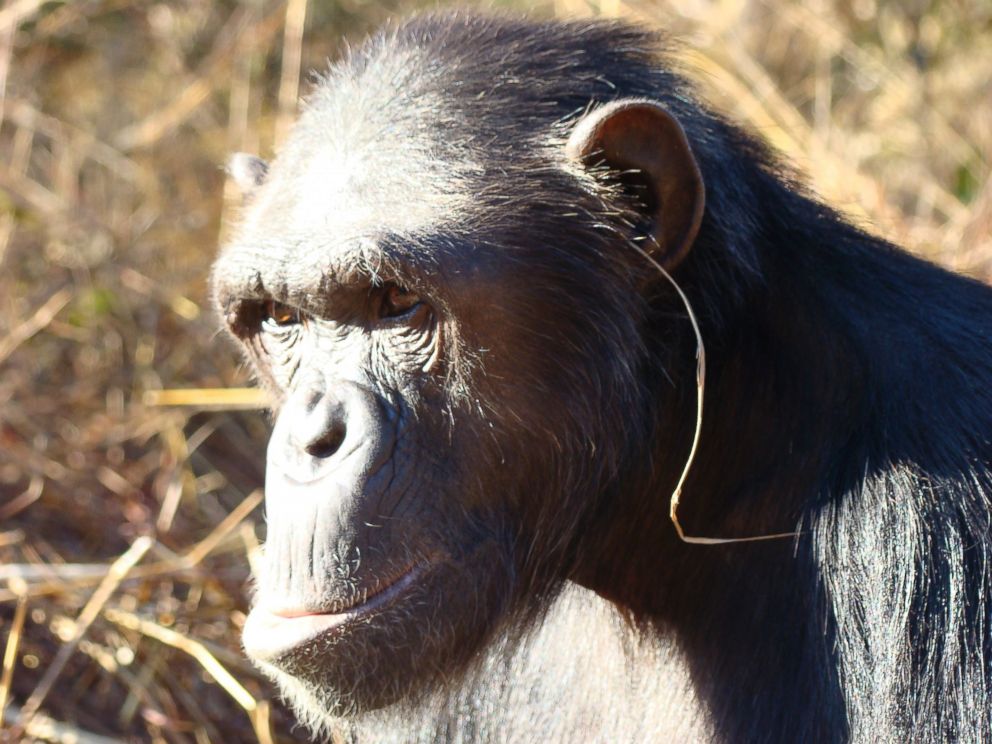 Over in Zambia there's a chimpanzee named Julie who has launched her own line of jewelry.

And it's a howling success. Now just about everybody wants a piece of it.

Julie's innovation came to the attention of scientists a few years ago when Edwin van Leeuwen of the Max Planck Institute for Evolutionary Anthropology in The Netherlands noticed something different about Julie.

She wandered around Zambia's Chimfunshi Wildlife Orphanage Trust sanctuary with a single blade of grass hanging from one ear. It wasn't an accident, it's not as though a piece of grass latched onto her ear as she stumbled through the tropics.

She wore it all the time. So if it fell out, she had to replace it. Whether she was playing, grooming, sleeping or doing whatever chimps do in the jungle, she had that blade of grass hanging from one ear.

That alone is pretty surprising, but what followed next was really "baffling," van Leeuwen said in an email.

A short time after Julie was noticed with her ear's new appendage, her son Jack was observed wearing a blade of grass, hanging from one ear. Soon Julie's friends Kathy, Miracle and Val, followed suit.

Source: ABC News
July 9, 2014
If you think about it, people have been wearing teeth and bones as adornment for a long, long time–pretty much since civilization began. So is it so strange to wear your child's baby tooth on a chain? Well, we won't decide for you but you can take a look at the results!
Jewellery decorated with children's milk teeth has been doing big business on Etsy recently, as proud parents search for attention-grabbing mementoes – after all lockets containing pictures of your loved ones are so last year!

One seller, Jackie Kaufman of Rock My World Inc, said: "I think they are bought as a unique way to remember your child at a certain age for people that want a unique eye-catching way to do it. They really start a conversation and most people love them or hate them, it is a personal preference."

Baby tooth jewellery features among the growing trends for 2014 identified by US website BabyCenter from the posts on their message boards.

Source: ParentingDish
July 8, 2014
Beautiful earrings don't count for much if you can't see them. Often earrings (especially studs) can be buried in a sea of hair, with only you appreciating their hidden beauty.
Here are a few simple hairstyle tricks to keep in mind when you want your earrings to stand out.

July 7, 2014
We don't talk about opal nearly enough. But that doesn't mean we don't offer up the utmost respect to its magical and varied iridescence that seems to be in a constant state of colorful change.
Here are some simply stunning opal pieces seen at Jewelry Week in Las Vegas several weeks ago, thanks to JCK.
Small Circle Aladdin earrings in 18k gold with pink opals and 0.04 ct. t.w. diamonds, $1,390; Jamie Wolf
Lushness earrings in 18k yellow gold with opal and 2.5 cts. t.w. diamonds, $7,500; Tatiana Berenguer
Earrings in 18k gold with 18.57 cts. t.w. Australian opal doublets with 1.13 cts. t.w. diamonds, $5,600; Rina Limor at LUXEÂ Intelligence
Lushness earrings in 18k yellow gold with opal and 2.5 cts. t.w. diamonds, $7,500; Tatiana Berenguer
Earrings with huggie hoops in 18k gold and 21.17 cts. t.w. Paraiba, 15 cts. t.w. opals, and 0.78 ct. t.w. diamonds, $38,200; Erica Courtney
July 1, 2014
Pearls hold a certain appeal in most women's hearts. They maintain a certain classic appeal that moves beyond mercurial trends. Here are a few fun facts about pearls that may surprise you:
Pearls are the only gemstone made by living animals. Pearls differ from other gemstones in that they are not mined from the earth; they are made by creatures called mollusks. Mollusks produce pearls under unique circumstances over time, from a grain of sand. Not all mollusks produce pearls, and real pearls are quite rare in nature.

The oldest known pearl jewelry fragment was found in the sarcophagus of a Persian princess who died in 520 BC.
The origin of the name Pearl is derived from the Latin word "pirum" which means "pear" reflecting the shape of the gem.
The Pearl symbolizes Loyalty, Faithfulness and Friendship<
According to legends, Cleopatra dissolved a pearl in wine and drank it to prove her love for Marc Antony.
In 1912, the American National Association of Jewelers adopted pearl as the birthstone of June. Pearls are also the birthstone for the Zodiac signs of Gemini and Cancer
Myths and legends give pearls the powers of love, luck, protection, wealth, wisdom through experience and life to the laws of karma.
Early Chinese mythology had pearls falling as rain when dragons fought.
Greeks believed that pearls were the tears of gods.
The name Margarita means 'pearls'. Other names such as Margaret, Peggy, Marjorie, Margot, Maggie, Gretchen, Gretal and Rita also mean 'pearl' and signify purity, innocence, humility and sweetness

Source: ArtiqueShopping.com

Style 10579

Freshwater Cultured Pearl Necklace, 10mm-11mm, 18″ long with a sterling silver clasp.
For a larger view click here

Available in:
White
Black
Multi Color (dyed color)
Chocolate (dyed color)

Price: $79.00 – $199.00