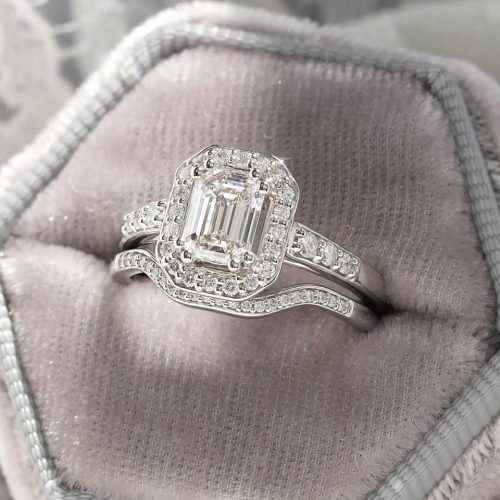 Something new! Step cuts are often seen as a three stone but look fabulous in a halo too.
That's the beauty of custom designing your engagement ring: every creative detail comes from you. If you want to experiment with a new cut or distinctive gem placement, we can guide you on the best way to do it.
Your genius ideas + our custom design abilities = a completely unique and gorgeous ring!