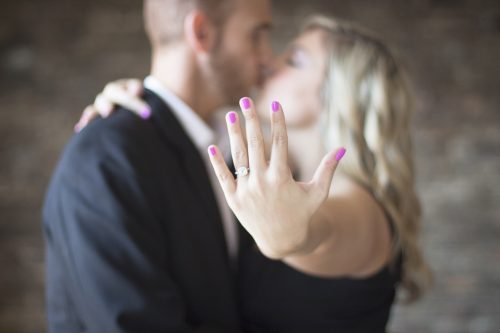 A recent New York Post article details the various ways that men discuss the cost of their wives' engagement rings.
Interestingly, they usually fall into three categories: those who "never tell", those who underestimate and/or exaggerate the cost of the ring and (of course) those who tell the truth.
"[Some] people truly believe that the more money you spend on the engagement ring, the more you love someone," says Justin Insalaco, the founder of Legemdary, a site that connects diamond sellers with potential buyers and encourages underbidding.
So is there any hard and fast rules when relaying this kind of delicate information to your significant other post-engagement?
Well, we'd like to say honesty is always the best policy. But we often hear from clients who like to keep the final cost a secret. Which we can completely appreciate. This keeps the focus on the beauty and integrity of the ring rather than the nuts-and-bolts cost of it.
Plus…who doesn't like a little mystery, right?