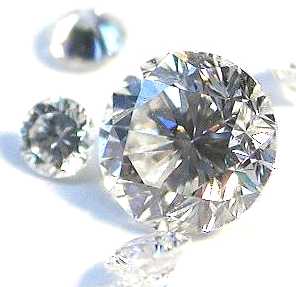 As we officially usher in our annual DIY (Dream it Yourself) Custom Design Jewelry contest, the question pops up: Why custom design a piece when I could simply buy one?
Here are 5 reasons, created from our team at Joseph Schubach Jewelers in Scottsdale, Arizona:
1. Uniqueness – Easily the top reason! You'll have a piece that's like no other. In a world of increasing "sameness", a custom design piece of jewelry says distinctinctly and only you!

2. Creativity – When you create a piece of jewelry, you have the opportunity to use your imagination. The piece you create is borne out your creative wellspring. Everytime you look at it, you'll proudly know the mastermind behind it!

3. Cost – Let's get practical for a moment, shall we? You not only custom designing your engagment ring or wedding band, you custom design the price, by choosing the metal and the gem.

4. Heirloomability – Okay, we made that word up. But a true heirloom represents the owner and the generation. When you pass it down, you'll know the piece represents you and your family.

5. Emotional connectivity – We have so many couples come in to our showroom who tell us exactly why they want a particular design; how each facet represents an element of their relationship. A custom design ring represents the emotion surrounding the piece. You can't buy that from Tiffany's!
So if you're ready to custom design your wedding ring or engagement ring or a necklace or a pair of one-of-a-kind earrings, reach out to us! We're more than just custom design jewelers, we're dream makers.
We're holding our annual custom design jewelry contest. Stop by. See our magic. Vote!