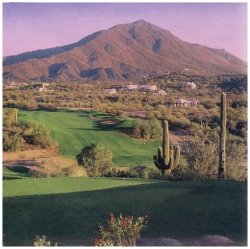 We wanted to take a moment to share with you the local happenings of our hometown of Scottsdale, Arizona, where our studio and office resides. Please feel free to contact us and stop by!
ArtWalk is a free event every Thursday evening from 7-9 p.m. ArtWalkers can "chill out" along Main Street, Marshall Way, Stetson and Sixth Avenue and throughout the Downtown Scottsdale Arts District which will be busy with artist demonstrations, gallery show openings, live music, prize drawings, delicious samples from great restaurants and more. There is plenty of nearby free parking, and easy access to local hotels or famed Scottsdale eateries. Click here for more information or visit Scottsdale Galleries .

SPECIAL ARTWALK DATES ARE:
Wearable ArtWalk – November 4, 2010 7-9 pm
Fiesta Bowl ArtWalk – December 30, 2010 7-9 pm
ArtWalk of Champions – January 8, 2011 1-4 pm (Saturday)
Rockin' ArtWalk – January 15, 2011 1-4 pm (Saturday)
Glass Act ArtWalk – February 10, 2011 7-9 pm
Best of Scottsdale ArtWalk – February 24, 2011 7-9 pm
Native Arts ArtWalk – March 3, 2011 – 7-9 pm

SCOTTSDALE CENTER FOR THE PERFORMING ARTS – 2010/2011 SEASON begins on July 28, 2010 and continues with wonderful performances and workshps through April 2011. See performers like Steve Martin, John Lithgow, Michael Feinstein, Bernadette Peters and much much more. Call 480-998-ARTS (2787) for more information and to purchase tickets or visit www.scottsdaleperformingarts.org.

LOCALMOTION" CULTURAL TROLLEY TOURS CONTINUE Free Cultural Trolley tours of Downtown Scottsdale take place at 10:30 a.m. the second Saturday of every month. The tours begin at the Old Town Farmer's Market parking lot on the northwest corner of Brown and Second Street. From there attendees tour the Old Mission and then board a trolley for a two-hour guided tour of the arts district, Civic Center campus, Hotel Valley Ho, Southbridge and the Waterfront area. Reservations are required please call Ultimate Art & Cultural Tours at (480) 634-6850

OLD TOWN FARMER'S MARKET – Every Saturday starting October 23, 2010 and will continue through May 2011 at 2nd Street and Brown Avenue. The third year of the market will see it grow with more local growers, demonstrations, an educational component and much more. Hours are 8:30 am to 1 pm. Come see what the market has to offer! For more information visit www.arizonafarmersmarkets.com.

ARTBRIDGE Artisan's Market – Every Thursday evening from 6-10 pm on the Marshall Way Bridge and Stetson Plaza. Enjoy live artist demonstrations, shop the local artists' jewelry, art, and more. Enjoy music at the market and entertainment from time to time. Relax along the beautiful waterfront. This is a free event so join the fun at the Waterfront/SouthBridge area.

YOGA AT SUNSET – Thursday, November 11, 2010 – Enjoy yoga at sunset by the Stetson Plaza fountains. This is a free session sponsored by Studio Joy Li 7144 E. Stetson Drive. Check in at the studio at 5:15 p.m. with class beginning at 5:30. RSVP to 480-970-1043

FESTIVAL OF GREECE – Civic Center Mall November 12 – 14, 2010. Downtown Scottsdale will be transformed into a Grecian Village when the Scottsdale Festival of Greece celebrates the culture and ancestry of Greece through entertainment, Greek foods, and other activities for both adults and children. Proceeds benefit the Assumption Greek Orthodox Community and several local and national charities. For more information visit www.azgreekfest.com.

27th ANNUAL GRANITE REEF SENIOR CENTER ARTS AND CRAFTS FAIR – November 20, 2010 8:30 am to 3 pm – The FREE event began in 1983 at the Civic Center Senior Center in downtown Scottsdale and provided local seniors with an opportunity to sell their original artwork. Over the past 25 years the fair has evolved into a large community event, with over 125 vendors selling a wide variety homemade crafts, paintings, jewelry, photography, holiday decorations, clothing, live entertainment and much more. The event is a terrific opportunity to get a jump start on holiday shopping. Don't miss out! Visit the Granite Reef Senior Center at 1700 North Granite Reef Road (Granite Reef and McDowell). For more information go to their website.

CANAL CONCERT SERIES RETURNS – On December 5, 2010 the music will begin on Sundays from 2 to 5 pm at Stetson Plaza. Enjoy dining at a nearby restaurant shopping in the unique stores, or strolling along the waterfront and enjoy the weekly concerts. December's line-up begins with Peppermint James December 5; Chris & Tony Putrino – December 12; Kenny Love & the Rockerfellas – December 19; and Jeordie & Friend – December 26. Check back for an updated listing of performances. For more information call the Downtown Office at 480-312-7750 or e-mail rlinyard@scottsdaleaz.gov.

ICE SKATING IN DOWNTOWN SCOTTSDALE??? – Palavela Home at 4200 N. Marshall Way will provide a rink for your pleasure during the entire month of December. Enjoy this festive winter wonderland event with your friends and family. For more information call 480-946-1006.

HOLIDAY HARMONY "SNOW AND GLOW – Arizona winter is just around the corner, and that means it is time for the annual Holiday Harmony-Snow and Glow! This year's event is on Saturday, December 11th from 3:30-6:30pm. Holiday Harmony, Scottsdale's annual holiday tree lighting event, will be held at the Scottsdale Civic Center Mall, 7380 E. Second Street. This is a free family-friendly festival featuring live performances, interactive booths, and fun for all ages. There is no entrance fee, but we will be taking donations for our holiday toy drive. Please bring an unwrapped gift and place it in one of the toy drive boxes located throughout the event. Bring your coats, mittens and beanies!

The event will have a snow play area where you and your family can have fun in this white winter wonderland. There will even be an area for some snow sledding adventure! Additionally this event will include a visit from Santa, live music and entertainment, and activity booths. Bring your creative edge for all of the holiday crafts available. There will even be a cookie decorating area! Vendors will be present selling food and drinks so bring a little cash if you want to enjoy that aspect of the event. The event finale is the Mayor's tree-lighting at 6:15pm and fireworks. This event has become an annual tradition in Scottsdale and a great kickoff for the holiday season, you don't want to miss it! For more information call 480-312-0217 or email eterre@ScottsdaleAZ.gov

MIRACLE OF THE ROSES PAGENT @ THE OLD ADOBE MISSION 3821 N. Brown Ave between 1st and 2nd Streets – Saturday, Decmeber 11, 2010 from 4 to 6 pm. Join us in honoring Our Lady of Guadalupe as we reenact the miracle that took place on Tepeyac Hill, Mexico on December 12, 1531. For more information please call Our Lady of Perpetual Help Church at 480-947-4331

NEW YEAR'S EVEN ULTIMATE BLOCK PARTY – On Craftsman Court, December 31, 2010; gates open at 6 pm. Enjoy this outdoor bash to ring in 2011 with all your friends. Enjoy bands, dj music, food, drink. A VIP entry is available this year with special seating and dining. Check back for more information.

NATIVE TRAILS – Every January through April the outdoor amphitheater at the Scottsdale Civic Center Mall, just north of the Scottsdale Center for the Performing Arts, comes alive with Native American music, dance, art and traditional food. Visit the website for more information.

SUNDAY A'FAIR – January through April 2011 – Sunday A'Fair is a free afternoon mini-festival that takes place on the beautiful grounds of the Scottsdale Civic Center, adjacent to Scottsdale Center for the Performing Arts. The event features concerts and performances by the Valley's top entertainers, a diverse selection of arts and crafts available for sale, hands-on activities for children and families and free docent-guided tours of the sculptures on the Scottsdale Civic Center. Seating is available on the lawn, and portable chairs and picnic baskets are welcome. Delicious food and beverages from Arcadia Farms are also available for purchase. Visit the website for more information.