2.29 Fancy Vivid Pink GIA Graded
Mined VVS2 $34,000
The best Pink EVER. bubble gum candy yum yummy pink.
51 depth so looks like a 3ct 11.85×7.49mm HPHT enhanced. Comps
 would be in the MILLIONS if not treated. Look and feel
like a millionaire
5.71 PINK INTERNALLY FLAWLESS GIA GRADED
PEAR HPHT enhanced $89,000
This is not lab made, it is mined, and even with treated you can't just
push a button and get pink. ITS VERY RARE. Even to find
 treated pinks. share this picture on your own Facebook
see if we can have a pink party
1.63 Candy Pink EMERALD $17,900
GIA MINED FANCY INTENSE ORANGY PINK VVS1 (almost IF)
 Amazing color that will make your sweet tooth happy forever.
HPHT enhanced of course. This would be $75,000 of natural and this
looks totally the same. Her friends will never know.
1.91 Fancy Vivid Pink Mined Oval VS2 $27,500 (loose stone price)
No accent colors. It is very hard to find strait pink
even in treated. HPHT enhanced is the closest process to
 natural. 100% permanent. 10×7.2mm. Available loose with ring shown for an additional $2995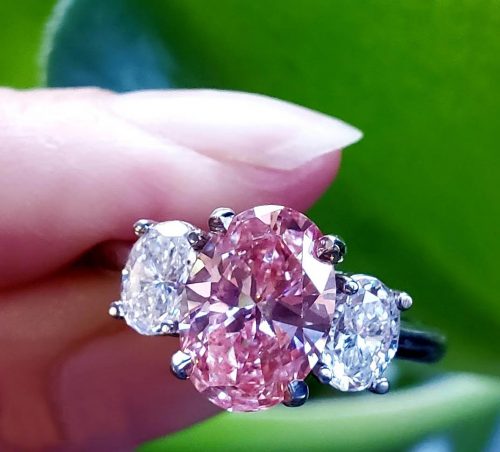 Deliciously Love-ly 4.78ct  Mined Pear Pink Diamond 
Perfect peachy pink HPHT enhanced color. $59,000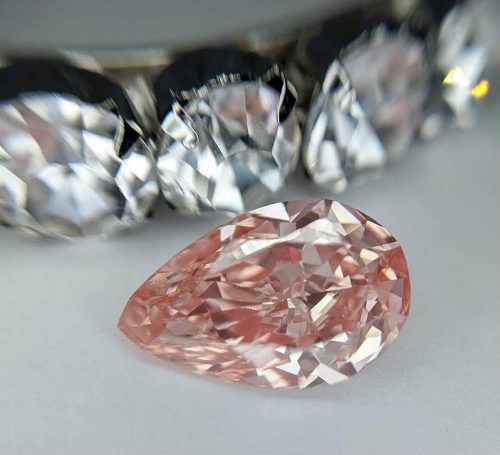 The Perfect Pink Oval Diamond Halo
3.19ct, GIA graded HPHT enhanced mined diamond
with 14kt white gold diamond halo ring
$37,000 total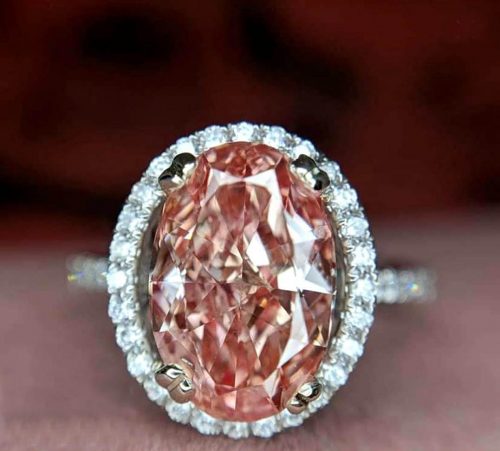 Natural/Mined Pinks
$300 to $1200 EACH
SMALL .08-.24ct