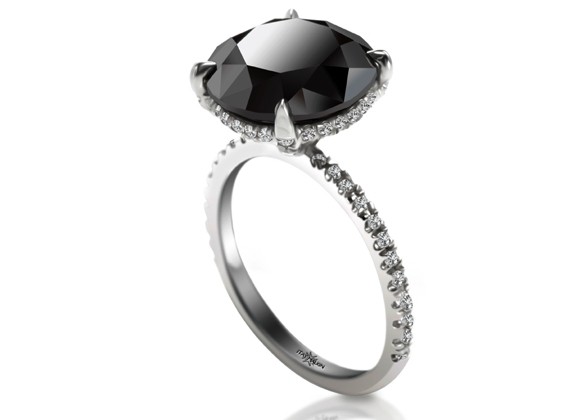 Will you look at this ring? It's a stunner, for sure. High degree of craftsmanship and just plain artistry. It plays a starring role in the upcoming film Sex and the City 2. Let's hope the ring doesn't outshine the lead actors – a very distinct possibility!
The five-carat stone by designer Itay Malkin is set in 18 karat white gold with 80 round natural white pave diamonds equaling 0.35 carats. Malkin worked in collaboration with Sarah Jessica Parker and costume designer Patricia Field on the final design of the ring.

The Itay Malkin ring is the only piece of jewelry from the movie that has been held to secrecy due to its importance in the plot, debuting for the first time on the big screen. Itay Malkin will produce the ring in a limited edition series for $10,000, each ring stamped with the limited edition serial number and certificate.
Guess what? You don't have to be Sarah Jessica Parker to wear a ring of this amazing quality. If a $10,000 ring isn't quite in your budget, we can create a beautiful replica of this ring for a fraction of the cost, down to the black diamond.
Here's just one our custom design pieces. Look similar?: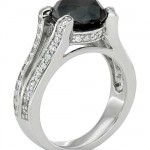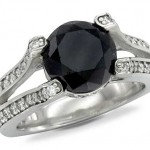 Take a e-stroll through our custom design page so you can see the detailed artistry we put into our work. We'll make you a star, guaranteed!