December 17, 2015
Thank you for your amazing customer service so far. It's been an absolute pleasure working with you on this and you have been so knowledgeable and patient with me. I'm beyond excited to get my dream ring!!! There has been quite a bit of saving and research that has gone into this project for the last few months and I'm very glad I didn't settle for anyone less than the best :)
Note from Joe, Jen was helping E with a custom ring. Thanks E!
December 17, 2015
It's a certain type of couple that go for winter weddings, especially those in those area where that white fluffy icy stuff falls from the sky (we live in Scottsdale, AZ; we forget the name). But one thing for sure? Winter weddings add a certain beauty that's completely undeniable. Its a symbolic reminder that love burns bright even during the coldest, darkest hours. And heck…it's just plain pretty.
Check out more amazing winter wedding shots here!
December 15, 2015
While we're busy supplying the perfect jewelry gift to you and your loved ones this holiday, take some time to make sure your home is balanced and calm.
Feng shui is the Chinese art of creating harmonious surroundings that enhance the balance of yin and yang (masculine and feminine forces), such as rearranging furniture or designing a home…or decorating for Christmas.
According to Feng shui expert Rodika Tchi:
Even though using Fire element colors, such as red, purple and strong magenta are highly advisable in order to warm up the energy of your home in the cold season, do not forget about the main feng shui principle of balance.

If you have an unbalanced/too strong of a Fire feng shui element during Christmas season – which happens in many homes with an overwhelming amount of red colour – you risk creating an energy that promotes burn-out and even emotional outbursts.
To think, family conflicts so common during the holidays season could be adjusted with a little feng shui…or at least we hope!
The takeaway: balance out the strong feng shui created by the bolder red shades this season by using light blue, cool silver or a calm white colors.
December 14, 2015
There are toys…and then there are Toys with a capital "T."
In case you've been hiding under a rock, Star Wars revisits our planet this December with The Force Awakens. And with it comes a slew of merchandise to support the release.
The Blingiest Star Wars Award goes to this amazing piece. Disney Consumer Products teamed with Kay Jewelers to re-create the movie's newest droid, BB-8 (in gold and diamonds). The production took over 600 hours. The piece is appraised at $135,000 and will be auctioned off this month after being displayed at the Force 4 Fashion exhibit in New York. Proceeds from the auction will go to St. Jude Children's Research Hospital. (Source: Glamour)
December 8, 2015
When it comes to necklaces, we can't tell you how often we hear, "Is it easy to put on?"
Let's face it: if a necklace is continually difficult to hook, you're simply less likely to wear it. It then finds a home at the bottom of a pile of jewelry in your box, gathering dust.
Popular YouTube star "Hot and Flashy" comes up with several solutions so you don't have to be plagued with futzing around behind your head trying to connect two small parts.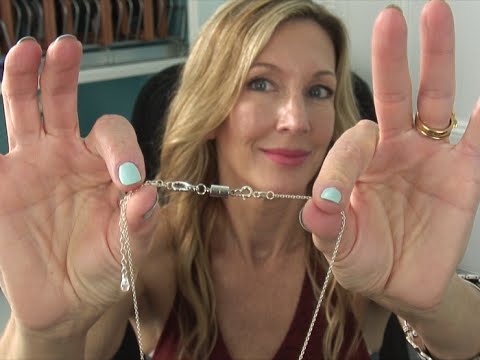 December 7, 2015
We love Pantone's Color of the Year! It feeds us with all sorts of colorful inspiration for new custom design jewelry pieces. This year, we got two for the price of one.
It looks as if Pantone has taken into consideration the tumultuous climate of today's world and chosen a combo that creates a sense of calm and serenity. From their press release:
"As consumers seek mindfulness and well-being as an antidote to modern day stresses, welcoming colors that psychologically fulfill our yearning for reassurance and security are becoming more prominent. Joined together, Rose Quartz and Serenity demonstrate an inherent balance between a warmer embracing rose tone and the cooler tranquil blue, reflecting connection and wellness as well as a soothing sense of order and peace."
Stay tuned for jewelry updates. We'll find just the right pieces to compliment these fine colors.
December 2, 2015
We've said it before: jewelry is a highly personal choice. And not just because it signifies love and personal taste. You also will be wearing the jewelry frequently (we hope) and it has to fit your particular lifestyle. (Think of the jewelry you don't wear as frequently because its uncomfortable or hard to put on.)
Rings–especially engagement rings and wedding bands–need to be particularly comfortable. Consider the frequency that you use your hands. That ring is always coming along for the ride, right?
Here are some pointers if you're looking for a beautiful and comfortable ring:
Thinner bands tend to be more comfortable. (Simply put, there's less weight on the hand.)

Comfort-fit wedding bands are a little more expensive than non-comfort-fit wedding bands (because of the extra metal required to make the inside of the ring domed) but they are built for comfort.


Some pave rings can have a "rough" feel that may or may not suit you. The same applies with rings with side stones. Try one on a wear for a little while. You can tell quickly whether a pave ring will be right for you.

Habituation helps. Over time, most pieces of jewelry will grow on you. If there's a blingy ring you simply must have, don't deny your heart! Give it some time and soon, that ring will feel like a natural extension of you.

Talk to us. We understand the importance of a comfortable ring and exact sizing. Let an experienced jeweler (insert us here) guide the way and you're that much closer to a comfortable fit.
December 1, 2015
If you're looking for a completely unique gift this holiday, our recently acquired pyramid necklace is a gift for the ages.
So what does a pyramid symbolize?
The pyramids were tombs for the kings of ancient Egypt. They represented the power of the royalty entombed within. (The bigger the tomb, the more powerful the king, basically.)
The actual shape of a pyramid is said to represent the rays of the sun.Ā  It is also said to symbolize the "primordial mound" –Ā  the first earth to rise from the waters of chaos.
In this jeweler's eyes, it's a another amazing symbol of strength and power of eternal love.
November 30, 2015
The story of how Cyber Monday came to be is an shining example of smart marketing. Marketer Ellen Davis used the term in a press release entitled "'Cyber Monday Quickly Becoming One of the Biggest Online Shopping Days of the Year." And voila, so it came to be. Did Ms. Davis know that it would become one of the biggest shopping days? Probably not. But stating it in a headline brought it that much closer to life. Marketing, from the outside in.
So what is the difference between Black Friday and Cyber Monday?
The deals on Cyber Monday are online-only and generally offered by smaller retailers that cannot compete with the big retailers. Black Friday generally offers better deals on technology, with nearly 85% more data storage deals than Cyber Monday. The past Black Fridays saw far more deals for small appliances, cutlery, and kitchen gadgets on average than Cyber Monday. Cyber Monday is larger for fashion retail. On the past two Cyber Mondays, there were an average of 45% more clothing deals than on Black Friday. There were also 50% more shoe deals on Cyber Monday than on Black Friday.[4]
Since we humbly consider ourselves one of the smaller retailers, take a moment to peruse our Cyber Monday sales: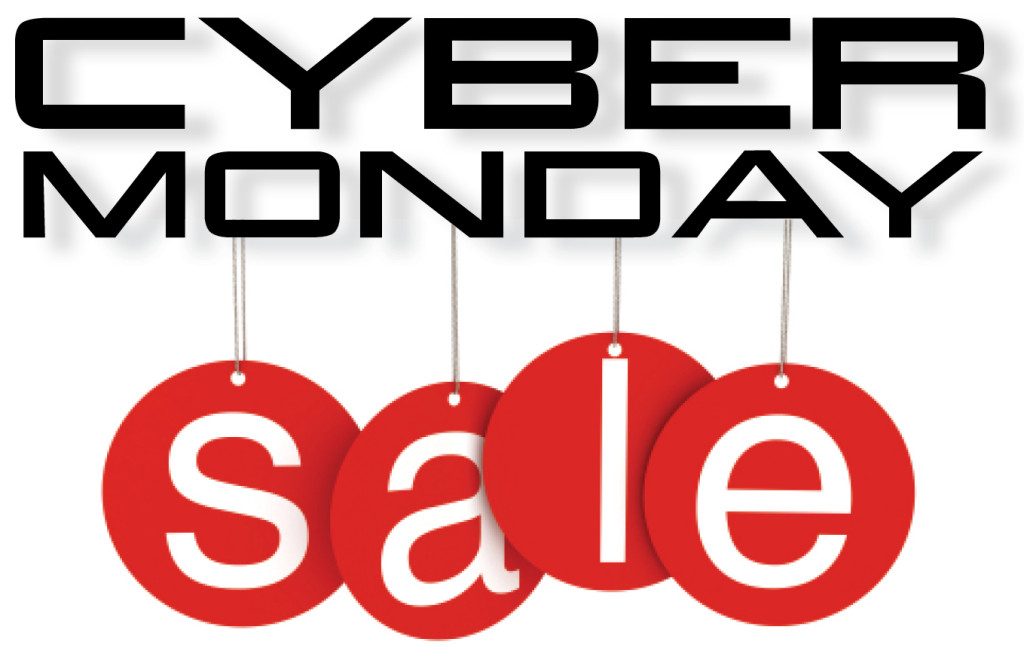 November 26, 2015
It can seem overwhelming to layer necklaces. Which length? And how much layering? When it too much layering well…too much? This sweet little video gives you just the right pointers so you'll layer like a pro in no time!
"Be sure to keep the more detailed necklace on top."