March 17, 2015
One can only imagine the creative abilities of a Neandrathal from 130,000 years ago. Well actually, we can do more than imagine. Witness their jewelry making abilities below. (The Neandrathals appear to be more stylish than one would think. I may have seen a similar necklace at Burning Man.)
Long before they shared the landscape with modern humans, Neanderthals in Europe developed a sharp sense of style, wearing eagle claws as jewelry, new evidence suggests.

Researchers identified eight talons from white-tailed eagles — including four that had distinct notches and cut marks — from a 130,000-year-old Neanderthal cave in Croatia. They suspect the claws were once strung together as part of a necklace or bracelet.
March 16, 2015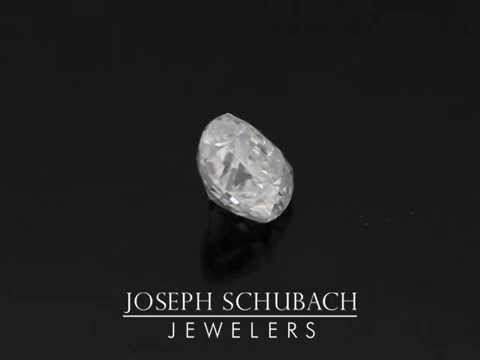 March 16, 2015
Red diamonds are rare…very rare. These "gemologist's dreams" range in shades of red but all are entirely amazing and captivating. Remember, in this day and age, you can have lab-created diamonds (including fancy colored) for a mere fraction of the price.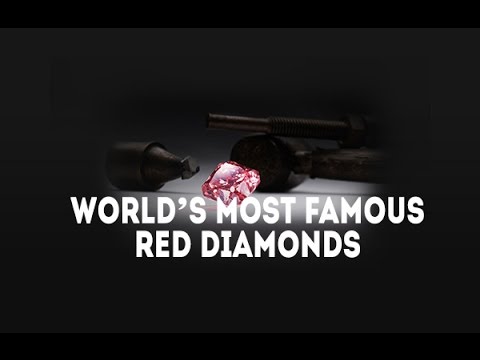 March 11, 2015
I just loved this JCK post celebrating one of my personal favorite earrings: hoops. They look good on just about any woman, stay put on your ear comfortably, and express a sense of movement and flow. And apparently, they're making a comeback!
Here are some of the latest and greatest in hoop earrings. If any appeal to you, we'd be happy to custom design your own personal hoops.
March 10, 2015
One can only imagine the utter thrill and excitement archaeologists must feel when uncovering items from thousands of years ago. These items consist of a rare cache of jewelry and silver coins, minted during from the reign of Alexander the Great, and have been discovered in a stalactite filled cave in northern Israel.
Source: Discovery News
March 9, 2015
Today's a big day in the tech world. The Apple watch will be previewed Monday at a press event in San Francisco. Apple CEO Tim Cook is expected to lead the presentation, followed by other Apple execs and developers who will explain apps they've created for the watch.
So will it take off? Doesn't your smartphone do the job of an Apple watch even easier? Only time will tell (get it? Time? Watch?)
Here is Apple's video on their specialty watch:
And here's a parody on the above video: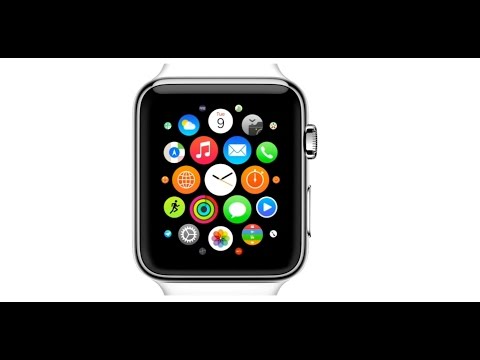 March 4, 2015
Fashion expert Bobbie Thomas points out something we say almost daily around here: find jewelry that suits you. Statement necklaces might be hot but if it doesn't work with your features, then they simply aren't for you.
March 3, 2015
Have you ever heard of a gorget? Neither have I, until today. But just imagine it: the jewelry you wear today has a vast history of meaning and significance. So vast, it extends to the beginning of humankind!
NEWTOWN, Ohio —An American Indian gorget, or wearable ornament, dating back to prehistoric times was discovered by chance two weeks ago in the village of Newtown, Ohio.

"These things are engraved with these animals on it and we rarely see engraving or artwork that goes back this far in time. That's why they're so wonderful," Archaeological Curator at the Cincinnati Museum Center Bob Genheimer said.

It's not the first time that such an artifact has been found, but it is the first time in more than 30 years.

"And that's really the way all of them have been found — sort of accidentally," Genheimer said. "(It's) not work that we have done ourselves, but construction work. We would love, at some point, to get out there and really take a look and see what's going on."

Authorities said the cultural significance of the piece represents American Indian culture. The gorgets typically accompany human remains. All three were found in Newtown, just a few hundred feet from each other.

This particular one showcases a combination of a bird and a cat, similar to a composite animal that would fall in the same category as a unicorn. The bird and cat each represent a different spirit.

Historians said the gorgets are so rare that there are only six or seven in the country, and three of them are in Cincinnati.

Source: WLWT in Ohio.
March 2, 2015
In time for Easter, Faberge has broken the shell on its latest egg in almost 100 years.
February 26, 2015

Faberge's new Pearl Egg, its first Imperial Egg in nearly 100 years, features 139 white pearls and 3,305 diamonds as well as other precious gemstones.

London–FabergĂ© is returning to its roots, bringing back the tradition of creating objets d'art with a new pearl egg that marks the first since the early 1900s.

To celebrate the coming 100th anniversary of the last Fabergé Imperial Eggs ever delivered, the brand collaborated with the Al-Fardan family, renowned pearl collectors; each pearl included on the egg was selected by Hussain Ibrahim Al-Fardan from his private collection.

The new Pearl Egg marks the first egg objet in Faberge's "Imperial Class" since 1917 and required the work of 20 highly skilled workers to come together.

Its design is inspired by the creation of a pearl within an oyster–the mother-of-pearl outside opens to show a unique 12.17-carat gray pearl from the Arabian Gulf. An innovative clasp allows the exterior to rotate on its base, allowing all six sections of the egg to open simultaneously and unveil the pearl within.

Source: NationalJeweler
February 25, 2015
Enlightening article in Forbes this week, highlighting the risk-takers and the risk-aversive jewelry wearers at the Oscars. Susan Abeles, director of US Jewelry for Bonhams auction house, opines on, in particular, Gwyneth Paltrow's (risk-taking) jewelry choices, designed by Anna Hu Haute Joaillerie.
She applauded Gwyneth Paltrow for her choice of wearing Anna Hu Haute Joaillerie, a contemporary jewelry designer who creates one-of-a-kind statement pieces. Abeles said that these are the kind of modern pieces that are collectable.