March 9, 2016
Vaseline helps your perfume last longer?
A flash card for mascara application?
Rubber bands for easy nail polish opening?
A dryer sheet for staticky hair?
These smart little beauty hacks remind us all that beauty can (and should) be easy and simple.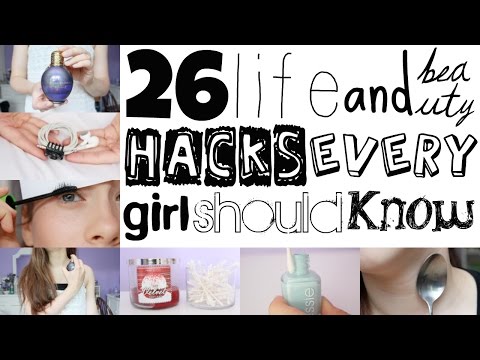 March 8, 2016
Hi Margie!
My ring just arrived and it is NEXT LEVEL AMAZING!!!!! Thank you so so much – I am so blown away by the stone, the setting, the craftsmanship – everything :) Thank you for  making my dream a reality!!!
Jo :)
March 8, 2016
The next time you find yourself complaining about the "way things are made nowadays", refer to to this article from in Blouin Art Info. It's a gentle reminder of the immense detail that used to go into hand-crafted jewelry. Check out this interesting collection of drawings, created during a time when everything was hand-painted, then fabricated by true artisans.
Sotheby's in London is to put on show hundreds of vintage-jewelry drawings that have never been seen in public before.

The "Masters of Design" display will feature preparatory sketches before items were hand-made by Cartier, Van Cleef & Arpels and famous "maisons." The exquisite artwork charts almost a century of design, up to the 1960s. The auction house says the sketches are works of art in themselves and come from a large private collection of 3,000 jewelry documents.
(Remember, we create custom design jewelry using 3 generations of jewelry craftsmanship so we get the importance of detail and artistry!)
March 7, 2016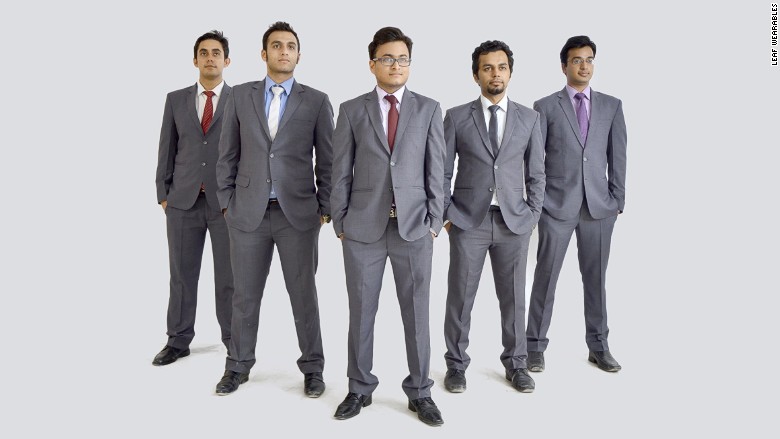 Ready for crazy statistic:
A sexual assault occurs every 22.5 minutes in India.
Well these men have come up with a piece of jewelry that will help this stat drop.
According to CNN:
"The public doesn't read about most of these incidents in the newspapers," said Manik Mehta, cofounder of startup Leaf Wearables. "But this fact shook us to the core."

Mehta and four of his friends became obsessed with finding a technology solution to help keep women in India safe.

The five men were engineering students at India's top colleges, including Delhi College of Engineering and the Indian Institute of Technology Delhi.

In February 2015, they launched smart jewelry startup Leaf Wearables. At the heart of each specially-designed pendant, bracelet and key chain is a small circular device called SAFER.

When a threat is perceived, the user double clicks the SAFER device that's attached to the jewelry, which triggers the corresponding app.
Jewelry is no longer just for fashion anymore…and it makes sense, we wear it, right? Help can be that close.

March 2, 2016
Hello Jen,
Just wanted to let you know that I just got my beautiful ring. I've received so many complements and I've only been wearing it a few days! It's beyond stunning. My 16 month old daughter keeps grabbing it at saying "pretty!!!" And my 3 year old son keeps admiring it and telling me how "sparkly" it looks. I may just have to take it off while driving because I can't stop looking at it hahah. Thank you to you and your team for making my dreams come true. It has been an absolute pleasure working with you and I will definitely be calling you in the future!!
Sending lots of love from your Canadian friend,
Emily :)
March 1, 2016
The best way to feel better about yourself often includes doing something positive for others. The beauty of it? It doesn't take much to brighten someone's day and lift their spirits.
Here are 10 small acts that you can do today that will make another feel loved and cared for:
Write a hand-written letter. What? What's handwriting? In a day of electronic messaging, a letter or card holds a heightened, intimate importance. Keep a batch of pretty blank cards in your desk to send to anyone you want to reach out to. They'll feel a personal touch that an email just can't recreate. It's a little mailbox surprise!
Compliment. It doesn't take much to find an aspect of someone you like. Dare to share it with them. People love being complimented. Don't wait for the perfect moment. An added challenge? Compliment someone who stirs up insecurities in you. It reminds you that you're beyond those petty, ego-based thoughts.
Physical touch. We are human animals and yearn for touch. Yet most of us receive so little of it. The next time someone is sharing a story with you, dare to put your hand on his or her shoulder or hold hands. Remember that touch can often far exceed words.
Help with little tasks. Is the elderly woman across the street struggling with her groceries. Help her. Or what about the car ahead of you, struggling with directions. Back off instead of riding his tail. An overworked waitress? Tell her you're in no hurry.
Listen better than you normally do. Most of us have a listening mode we switch on when someone is talking. And most of us think we're doing a good job. But you know as well as I do: we're often distracted and not listening wholeheartedly. The next time someone is sharing something with you, no matter how small, take a moment to remind yourself that listening is art…and it can always be improved.
Dare to flirt a little. Many of us walk around with the weight of the world on our shoulders. It's hard to make room for some fun. So the next time you see someone struggling, dare to be a little sassy. Touch a face, make a joke, smile invitingly, tussle hair—break down the walls. These types of small, sexy gestures help others loosen up.
Make a special meal. Nothing says love better than food, right? If you're not the best cook in the world, look up a recipe online. Watch a YouTube video. (It's not rocket science!) Remember: the way to our hearts is through our stomachs (and not just men!).
Share your true self. People are flattered, consciously or not, when you share your feelings. So dare to open up a little more, even to an acquaintance or colleague. You'll notice that he or she will tend to the same. That's how humankind thrives: through kindness and sharing.
Give an anonymous gift. Drop off something small at a friend's house: a bottle of wine, a shirt you found at a thrift store, a bouquet of wildflowers picked in a field, a bottle of essential oil that lifts the spirits. Giving a gift anonymously possesses its own distinct specialness.
Help any charitable organization. It doesn't take much. Most people think in terms of giving hours or days to a charity, but what about sharing an important social media post with friends? Or sending $5? Whatever you do, don't wait for tomorrow. So many need help today and it may not take as much as you think. With the holidays on the horizon, think in terms of giving…and not just a bunch of merchandise to family and friends. Give in a real way.
See? It's not that hard. These are all relatively easy ways to lift the spirits of others and in doing so, lift your own. Nothing in this world feels as important as helping others. It's a tried and true method for self-actualization and inner beauty.
February 29, 2016
She said yes, and cried :) thank you again! I couldn't imagine anyone else making a better band for the ring ;)
Thanks Margie
J
February 29, 2016
The Oscars are all about flash and glitz…but some celebrities manage to combine over-the-top with creativity. And that's why we're giving an in-house Oscar to Whoopi Goldberg who donned a sea-worthy stunner on hand last night.
Some critics took to panning her octopus ring (we couldn't find the designer's name of this ring as of this a.m.)Â  but we appreciated the actress honoring a time-honored fashion rule: if you're going to wear a statement piece (a large and loud piece of jewelry), pair it with something simple, like a black dress.
Source: Racked
February 24, 2016
Holy space age, Batman!
Found on Mashable yesterday, this flexible LCD bracelet isn't quite a fashion statement…but it makes up for its lack of style in off-the-hook technology. The company responsible for this amazing piece of work is UK-based FlexEnable whose goal is deliver curvy, flexible screens.
A UK company called FlexEnable is working to deliver screens that are much more curvy, and fully flexible.
According to Mashable who stumbled across this piece at a show in Barcelona,
"The LCD screen is functional, and even though it's not a real touchscreen, we could tap the buttons on its side to change the displayed info, including an animated map and a grid of icons."
February 23, 2016
It's been a long winter. The hoopla of the holidays is behind us and we slowly emerge from the sleepy cocoon of the darkest season.
There's a reason people often feel blue during this time of year. One cause is scientific: less light means more depression. Research supports that brain chemistry is affected by light. Look at sunny Florida, for instance. Less than 1% of its residents report feeling SAD (seasonal affective disoroder) whereas 10% of Alaskans report serious winter depression. It's often more common in women. Luckily Spring brings with it longer doses of sun and SAD symptoms tend to lessen.
If you or someone you know seems to be struggling with SAD, you can do the following:
1. Get outside. It's critical to maximize the sunshine that is available during the longer days so getting outside is critical for those suffering with SAD. Whether its a 2-hour hike or a 15-minute walk, make the time every day to get that body moving and those lungs breathing fresh, clean air. You'll be amazed how little activity it takes to shake off those mental cobwebs.

2. Call a friend. Depression has a way of closing us up, making it harder and harder to share feelings with others. Break the ice by reaching out to a trusted friend or relative. Share what's going on with you. If you find that difficult, write it out. Or play a song you love and sing loudly. Sometimes expression alone is enough to lighten the load.

3. Buy a sparkling gift.  Jewelry has powerful properties so whether you gift something special for yourself or simply want to bring some light into someone else's life, let one of our sparkling pieces add some mid-winter happiness. We specialize in bringing the sunshine indoors.