January 28, 2015
We often hear the term "personalized jewelry" in place of custom design. And while they fall loosely in the same category, there remains a difference. Custom design encompasses the whole process of creating a unique piece of jewelry, based on the customer's needs. Personalized jewelry (at least in our eyes) is a design aspect of a piece of jewelry, like inscribing a ring with a message.
Here's more on personalized jewelry:
Personalized jewelry can be a gift, but it also can be a statement that is timeless. Pieces can be customized with names, anniversary messages, dates, and phrases; all able to immortalize a moment or a lifetime bond between the receiver and the giver.

Here's an example of personalized jewelry:
January 26, 2015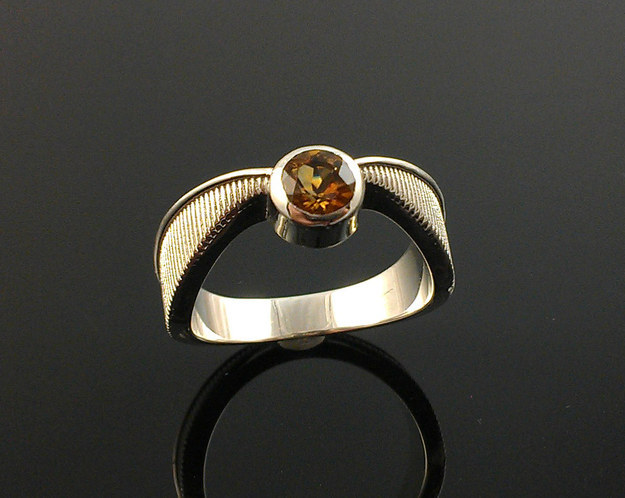 Isn't it interesting, the whole process of virality? One little video quickly thrown up on YouTube could change the lives of those who posted it.
This Canadian jeweler experienced her 15 minutes of fame and then some when a ring she created caught fire on the Internet.
A Harry Potter–inspired ring went viral this week, sending shoppers flying to get a piece of the boy who lived—and its designer scrambling to fulfill orders from her small Kingston, Ontario, shop.

The Harry Potter Golden Snitch Ring comes in silver and gold with citrine, topaz, sapphire, and moissanite stone options. The stones are all honey-colored, and the band is texturized to resemble the Snitch's famous wings (in Potter lore, the Snitch is one of three balls used to play the game Quidditch). The ring retails for $140, with an 18k white gold option that costs $1,120.

The ring is not official merchandise, as designer Miranda Scott clarifies on her site (and quite sweetly, actually) with a small poem:

At this ring, have a look
It was inspired by a book
If you're a wizard or witch
You could use it to get hitched
In gold or silver it may be bought
but official merchandise, it is not
Allow 3-4 weeks for me to make it for you,
and J.K Rowling, if you're reading this—please don't sue.

Source: JCK Online
January 21, 2015
In an ongoing efforts to educate (and inspire) our customers, we wanted to share this on-point description of the differences between a princess cut diamond versus a round brilliant cut. Read on, young whipper snapper!
Round diamonds have fewer facets and have circular symmetry. This makes round brilliants easier to design, cut and buy. Because of this, it has been possible to identify a range of angles for all the facets that optimise the light performance in a round.

Princess cuts have more facets, complicated angles, and less symmetry so what you'll find is that even in the best princess cut, the light return at its edges and corners will be from the periphery and indicated as green on an ASET image.

What this means is that those areas will not be as bright as in a round where we have come to expect excellent edge-to-edge light performance. To compare a round to a princess is therefore comparing apples to oranges. Most official cut grading systems recognise this so princess cut diamonds are not graded on the same light performance scale as round diamonds.

Source: Prosumer Diamonds

Style 10001-5.5mm

Engagement ring with 1/2ct t.w. channel set princess cut side stones. Fits a 5.5mm (1.05ct) princess cut center stone. (setting only, does not include center stone).
January 20, 2015
We see jewelry advice all of the time. But most of it is a pretty dry read. It's always nice when a jewelry enthusiast (this time, Kirsten at Chicago's Objet d'Envy) kicks it up a notch and offers creative, personally-infused pointers:
1. Cut up those layered gold chains.
The trend is moving toward 'statement' jewelry…that's one standout necklace. Maybe it's a dramatic medallion. Or a rich textured chain. If you have a long layered necklace, you can clip off some of the chains to turn it into a solitary piece. Use a wire cutter to cut near the clasp.

2. Less is more.
National Jeweler is recommending wearing bolder, larger pieces that are gem- and color-intensive. Check your jewelry collection for dramatic pieces. Then wear only one or 2 at a time: an oversized cocktail ring or dangly earrings. Whatever you choose, be sure they make an impression.

3. Look for versatile pieces.
A long necklace with a clasp can be worn several ways: as a single strand, as a triple strand choker, even as a bracelet.

4. Earn a compliment.
Pay attention to which piece of jewelry wins you a compliment. If your best friend, or a neighbor, or a stranger compliments you on a necklace, wear it more often. Jewelry is meant to enhance your look. It should catch someone's attention. Same goes for what you like…if you find yourself giving a compliment, remember the piece. You can keep that in mind when shopping.

5. Buy what you love.
If you're out shopping and something catches your eye instantly, respect that instinct. That first reaction is powerful. You really like a piece when you feel that emotion of "I want that." If you love it, buy it. You'll love it every time you put it on.

6. Try it on!
That being said, try on jewelry before purchasing. Be sure it's comfortable. Is it the right length? Can you work the clasp? Does it stay on? That test run is important because if a piece doesn't fit, you won't wear it.

7. Stack your bracelets.
Women's Wear Daily declared the bracelet THE piece for this season. Wear any style you like: thin, thick, cuff, beaded, silver, gold, bronze. Many trendsetters are stacking them. Often it's the same style stacked together. Or it's the same color in a few different styles. Or it's a group in complimentary colors. Any way you want to wear a bracelet, you'll be a fashionista.

8. Give up the watch!
If you don't wear bracelets, your excuse is "but I wear a watch so I can't wear a bracelet!" So wear bracelets on your other wrist. Or buy bracelets that are thin and will coordinate with your watch (same metal, same color). Better yet, give up your watch. You carry a cell phone…get the time from that. Or ask a handsome stranger for the time.
Thanks Kirsten!
January 19, 2015
Nicole Richie is a well-known and polished celebrity fashionista. So when she doled out fashion advice to fan Cara Hillie in this month's Glamour magazine, we couldn't help but spread her words of wisdom.
Her take on business attire?
Think business attire has to be boring? Not so, says Richie. "We're in a different time now. You can't be so serious about fashion," she told Hille. "People really appreciate personal style. For work I throw on a lot of jewelry." That's a liberating perspective for Hille: "The people who surround me have always encouraged me to be a little bit more conservative on a job interview," she admits. "Hearing Nicole say that makes me think about adding some color or an element that shows my personality." Jewelry is an easy go-to; try a simple sheath dress with a statement necklace.
January 14, 2015
If you've lost your sparkle, remember those words from spoken word poet Shane Koyczan. His piece, "Instructions for a Bad Day," is read in the video above. The five-minute clip, created by Jon Goodgion from his own footage as well as pieces from Kevin Macdonald's crowd-sourced documentary "Life In A Day," makes for instant inspiration. – Huffington Post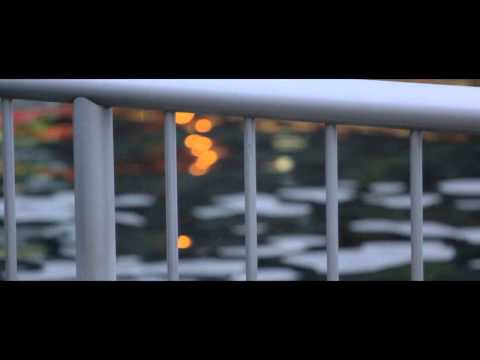 January 13, 2015
Its surprising in our new and emerging world that gay couples aren't portrayed more openly. Tiffany's breaks the mold in their latest campaign.
For its spring ad campaign, Tiffany & Co. set out to represent modern love, and for the first time ever, the company has included a same-sex couple.

The campaign, called "Will You?", features portraits of seven couples, each shot by Peter Lindbergh. Like most ads, the couples are young and beautiful, but this ad has a happy difference from all other Tiffany & Co. ads to date: One of the couples is gay.

"These impactful scenes convey that modern love is not linear, and that true love comes in a variety of forms," the company said in a statement.

Source: JCK
January 12, 2015
The red carpet means something different to us than most. While most are ogling the smashing designer gowns, we're a  bit more…accessory focused.
Last night did not disappoint. Statement necklaces continued to reign supreme but one could also eye the smaller, more minimalist pieces gently accenting powerful fashion.
PHOTO: Jason Merritt/Getty Images
WHO: Naomi Watts
WHAT: Actress in Birdman, nominee for Best Motion Picture Musical or Comedy
WEAR: Gucci chartreuse yellow silk strapless column gown; Bulgari jewelry and clutch.
PHOTO: Jason Merritt/Getty Images
WHO: Kate Hudson
WHAT: Presenter
WEAR: Atelier Versace gown accented with side cutouts and adorned with Swarovski crystal beading at the waist; Jimmy Choo clutch.
WHO: Emma Stone

WHAT: Nominee for Best Supporting Actress in a Motion Picture for Birdman

WEAR: Lanvin jumpsuit

PHOTO: Jason Merritt/Getty Images

WHO: Jennifer Aniston

WHAT: Nominee for Best Actress in a Motion Picture Drama for Cake

WEAR: Saint Laurent dress; Neil Lane earrings, bracelet, and ring

PHOTO: Jason Merritt/Getty Images

WHO: Viola Davis

WHAT: Nominee for Best Actress in a TV Series Drama for How To Get Away With Murder

WEAR: Donna Karan Atelier strapless deep pleated red silk gazar gown with mirrored digital sequins on the corset; Fred Leighton earrings and cuff.

WHO: Jennifer Lopez

WHAT: Presenter

WEAR: Zuhair Murad silver art deco inspired beaded sheer caftan with strong shoulders; Lorraine Schwartz jewelry; Jimmy Choo clutch; Stuart Weitzman heels.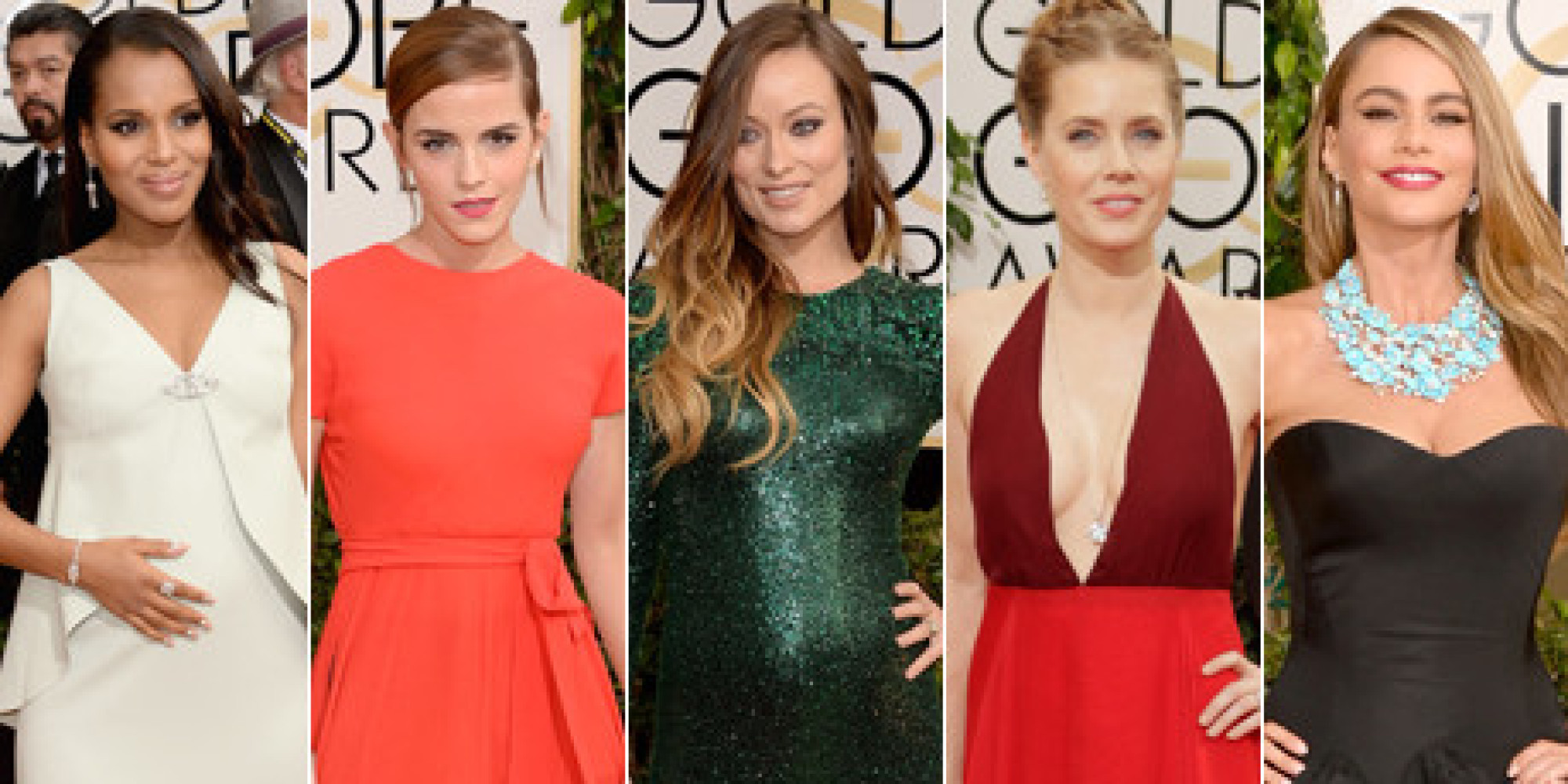 January 7, 2015
Hi Beth,
I hope you're having a lovely evening!
I just wanted to let you know how thankful we are for all of your help. You have been our fairy-ring-mother to our love story!
When we got engaged this past December, I was excited at how beautiful and perfect the ring my fiancé and I designed turned out, when he finally asked me to be his wife.
The whole experience from designing the ring, ordering and receiving it has been absolutely delightful. This experience has been unlike any other we would have had in other jewelry stores. You all made it a fun and exciting process, it really shows how much you care for the clients and you really strive to help them obtain and design the perfect ring!
You have always been extremely helpful in answering questions about engagements rings and how it will work for us in the long run. You are very patient and kind and make it your goal to make sure we designed the perfect ring for our taste.
Beth, again than you and your team for all the hard-work and kindness!
Sweet wishes,
M and A
Note from Joe:
Thanks M&A for working with us, we had a great time working with YOU! Â Big smiles on our side, this so much fun to read!!
January 7, 2015
We've stressed here many times how easy it is to clean your own jewelry using a variety of household products…but we have overlooked denture tablets apparently.
If your diamonds are starting to lose a little luster, you can toss them in a denture tablet bath to get them sparkling again.

Denture tablets have a lot of great uses when it comes to cleaning things, and diamond jewelry is no exception. Ashley Poskin at Apartment Therapy explains how to get your rings and bracelets looking like new, and all you need is a glass, a denture tablet, and some warm water. After your bling sits in there for about a half an hour, you can rinse and get to trouble spots with a toothbrush. Be sure to only do this with diamonds, though, and not emeralds, turquoise, lapis, or pearls. Check out the full tutorial at the link below.

Source: Lifehacker