November 10, 2014
Julien's Auctions said Saturday that bidders worldwide sought items from Madonna's professional and personal life during the two-day Icons & Idols: Rock n' Roll auction in Beverly Hills that started Friday.
The auction house says the gown and stole from her "Material Girl" video sold for $73,125, while the wedding dress the pop icon wore when she married Sean Penn in 1985 brought in $81,250.
Her jacket from "Desperately Seeking Susan" sold for a record $252,000 and one earring worn in the film fetched $34,375.
Other highlights include the gown from the film "Evita" — which sold for $15,000 — and her "A League of Their Own" uniform — which sold for $31,250.
Source: AP Press
November 5, 2014
Futuristic jewelry makes us rethink our idea of fashion. Suddenly accessories serve a purpose other than to make us look good. Or in this case, uses light in place of jewels. Wow.
When is jewellery not jewellery? Why, when it's made of light instead of jewels. However, just as jewels catch the eye by sparkling, Neclumi by Jakub KoĹşniewski and Piotr Barszczewski at Poland-based new media art and design collective PanGenerator catches attention by interacting with the wearer.

The wearable adornment in its current stage consists of a pico projector, attached to the wearer's chest via their clothing, and a smartphone app, which connects to the projector via HDMI cable.

Source: CNET
November 4, 2014
Happy birthday, Scorpios! And congratulations on an amazing and mysterious gemstone: topaz.
Pure topaz is colorless and transparent but is usually tinted by impurities; typical topaz is wine, yellow, pale gray, reddish-orange, or blue brown. It can also be made white, pale green, blue, gold, pink (rare), reddish-yellow or opaque to transparent/translucent.

Orange topaz, also known as precious topaz, is the traditional November birthstone, the symbol of friendship, and the state gemstone of the US state of Utah.[5]

The name topaz comes from the Sanskrit and means fire.

Red and pink topaz gems were used in the jewelry of the 18th and 19th Century Russian Czarinas and is why topaz is sometimes called "Imperial Topaz".

The most famous topaz is actually a colorless topaz that was originally thought to be a diamond. It is a 1680 carat stone known as the "Braganza Diamond" set in the Portuguese Crown Jewels. Another beautiful topaz is in the Green Vault in Dresden which has one of the world's most important gem collections.

Folklore, Legend, and Healing Properties:

During the Middle Ages topaz was thought to heal both physical and mental disorders and prevent death.

The Greeks believed it had power to increase strength and to make its wearer invisible while the Romans believed it had power to improve eyesight. The Egyptians wore it as an amulet to protect them from injury.

Source: Bernadine.com
November 3, 2014
Statement necklaces have been trending for…well, for years now. They don't seem to dip in popularity.
It's a practical fashion choice if you think about it. One piece of jewelry is enough to capture a room's worth of attention.
These amazing shots from Gotham tell the story.
October 30, 2014
I just want to tell you that it has been a real pleasure working with you, and I love your company, and my rings!
Thanks again,
B
October 29, 2014
I literally died when I saw her. I just got home and ran inside.
Literally outdone. And I didn't think I could love anything as much as engagement but I think this might be a topper (don't tell R! Haha!).
Unbelievably gorgeous. I LOVE the etching soooo much.
Please tell your team they out did themselves. It's incredible!!
xoxo
October 29, 2014
Admit it. You have one, maybe two, hanging out in your jewelry box. That necklace with the broken clasp, lonely and unworn. This simple video shows you how to fix it yourself. (Yes, you.)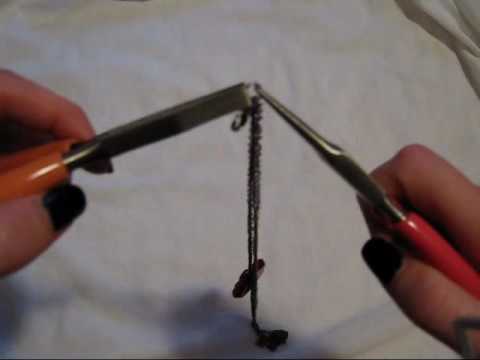 October 28, 2014
Even though October is nearing an end, we wanted to take a moment to focus on one the most magical gems: opals.
The name opal is derived from the Sanskrit word "upala," as well as the Latin "opalus," meaning "precious stone." Opal is a gemstone of much variety; the ancient Roman natural historian Pliny once described it in the following way:

"… it is made up of the glories of the most precious stones. To describe it is a matter of inexpressive difficulty: There is in it the gentler fire of the ruby, the brilliant purple of the amethyst, the sea-green of the emerald, all shining together in an incredible union."

Source: EarthSky
October 27, 2014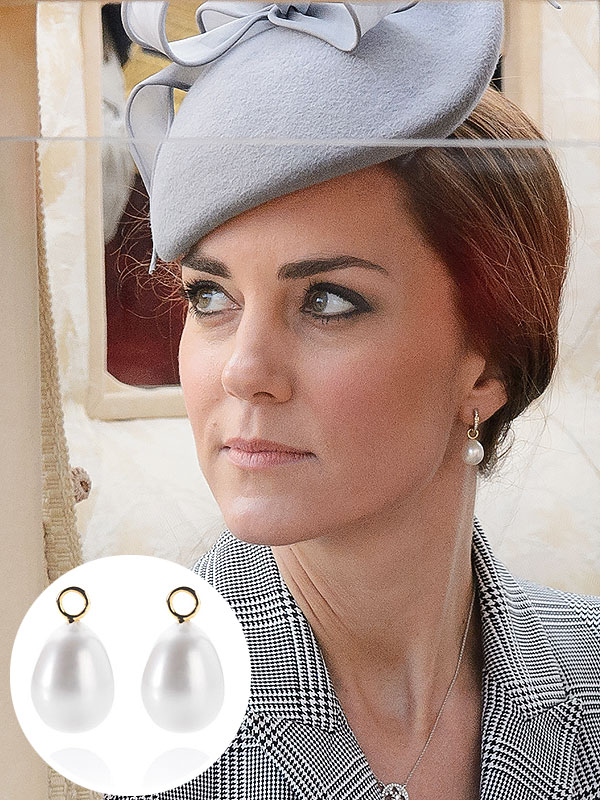 Some of us assume that those of the royal ilk are almost obligated to constantly wear something new every time they appear in public. But just like us, they have their favorite pieces. Princess Kate particularly loves her pearl drop earrings…and the designer is all too happy about her smart choice.
"Kate looked radiant, elegant and eternally stylish," jeweler Annoushka Ducas tells PEOPLE, adding: "the pearls are very easy to wear and they look great on her."

Kate has been photographed in the 18ct yellow, gold and white pearl drops [£295] so many times, Ducas has lost count and all of the pieces Kate owns (three in total – another pair of pearl drop hoops and a diamond eternity ring) are believed to have been purchased as gifts for herself.

"She pops in unannounced and very quietly looks at what she's after and then goes away again. It's all very low-key," reveals Ducas, who also sends her royal client look books and lets her try on pieces at home before making a purchase.

Source: People.com
October 24, 2014
Hi Joe,
I proposed over the weekend, and it went great! L can't stop
talking about how much she loves the ring and how beautiful it is. I
asked her at the Griffith Observatory, overlooking LA with a couple of
friends with us.