April 9, 2013
Looks like Hollywood is going to Turkey this season, as rising jeweler Milka Karaağaçlı becomes all the rage with such stars as Orlando Bloom, Madonna, Pink and Anne Hathaway. Karaağaçlı has taken part in the New York and Paris fashion weeks since 2010 and hopes to open stores in Europe and the U.S.
"Each model is born like a baby. I wear them at first, experience it and then put it up for sale," says Karaağaçlı.
Source: HurriyeNews.com
April 8, 2013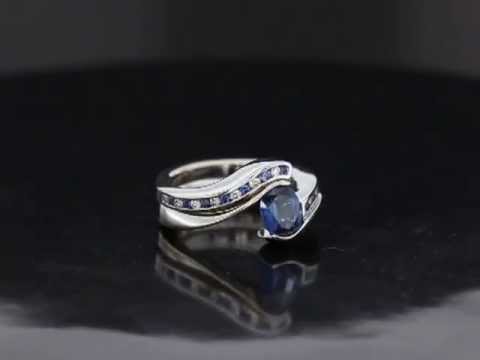 April 8, 2013
Schubach style 10506
April 8, 2013
"I may be persuaded to surrender the hat," Thatcher declares. "The pearls, however, are non-negotiable."
Today, we say goodbye to one of the most powerful women in Britain, Lady Margaret Thatcher. While her achievements extend beyond the scope of this blog, let's take a look at a more finite aspect of this incredible woman: her jewelry. Lady Thatcher was a staunch pearl wearer with a penchant for broaches, always a classic and polished look, as evidenced by these images.
April 3, 2013
While we consider what do considerably more than a passing hobby (100 years under our platinum belt buckle), we recognize that there are a crop of jewelry makers out there, some good…some, well…watch the video, courtesy of the comedy show Portlandia.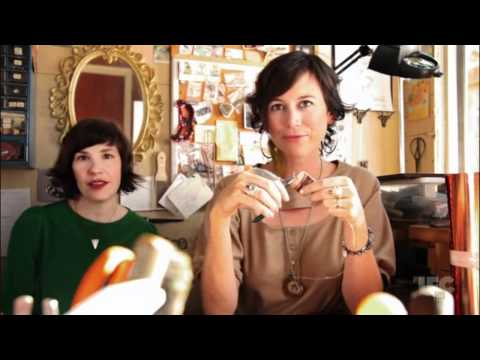 April 2, 2013
Over the years, we've written repeatedly about various periods of jewelry throughout history. One common theme? You can always see its influence in jewelry today. Edwardian jewelry is no different (with some beautiful examples below). So what defines the Edwardian period? According to Antique Jewelry University:
The last decade of the nineteenth century, the fin de siècle, was a time when the rejection of the machine-made jewelry that had once been welcomed as an innovation, caused an about face in fashion and design. Jewelry went from large and ostentatious to ethereal and delicate almost overnight. Employing what was to become known as the "garland" style or style guirlande, jewelers who chose not to embrace Art Nouveau or the Arts and Crafts movement borrowed the fluidity of their lines and incorporated them into more traditional motifs thereby creating Edwardian jewelry.
Here are a few examples:
March 31, 2013
Heart shaped jewelry has been around a long time. But does it read as a tad tacky or too "teenage" for grown-up tastes? This piece in My Jewelry blog addresses the ways in which heart jewelry can be worn tastefully and when to tone it down a bit:
Heart shaped jewelry remains classic. However, as we see all too often on the red carpet, too much of anything can be tacky. As with any variety of jewelry, it is important to practice moderation. Unless it is Valentine's Day, avoid drenching yourself in heart-themed jewelry pieces and wear only one or two at a time. For a very understated look that can go all the way to the boardroom, try stud earrings in which the metal is in the form of a heart or that feature small gems in a diamond cut. If your workplace isn't very formal, you may find that you can get more playful – consider a heart-shaped bangle or a bracelet that has a heavy heart theme. You may even be able to pull off a single piece of statement jewelry, such as a chunky ring featuring a gem in a heart cut or a sparkling, heart themed brooch. Also remember that heart shaped pendants and lockets never go out of style.

One of our heart-shaped pieces, assuredly untacky!

Style 10590S

Heart Shape Pendant With Genuine Brazilian Garnets And Natural Diamonds

Heart shape pendant in 14kt white gold featuring approximately .06ct t.w. of genuine Brazilian garnets and natural diamonds. (Pendant only, chain sold separately)

MSRP: $499.00
Our Price: $339.00
March 27, 2013
Tell Joe, Beth and everyone else that I am really floored – this is such a thing of beauty!  I so appreciate all of you at Schubach's - you are all such professionals and so friendly and responsive!
I contacted XX about this ring and beyond his first email where he informed me that he couldn't send the mount without a stone and they would need to place one of his sourced stones it in….he ignored me.  I followup with him asking if he would place a moissanite stone in the mount and after 3 emails following up – well he didn't answer any of them.  I was polite in all of my emails and spaced them apart so as not to "bug" him and still he never answered.
I am so happy that you guys made my dreams come true – thank you from the bottom of my heart.
March 26, 2013
What a stunning gem and exciting auction up ahead. Better start saving your spare change!
A 75 ct. D-color pear-shaped diamond—the most important white gem ever to be auctioned in the United States—is expected to rake in between $9–$12 million when it goes up for sale at Sotheby's annual spring auction of Magnificent Jewels on April 17.

The stone is also one of the few pear-shaped diamonds of D color more than 50 carats to be auctioned in decades, the auction house says.

75 ct. pear-shaped diamond

"It was acquired by the present owner in 2001 for $4.3 million, and today we have estimated it conservatively at $120,000 per carat," said Lisa Hubbard, chairman of North and South America, Sotheby's International jewelry division.

Source: JCK
March 25, 2013
Some quick and easy tips for maximizing your jewelry ensemble: