Hopefully you took advantage of our over-the-top moissanite sale, which certainly fits the criteria for the "eco-consciousness" and the pricetag conscious aware this season. But what outfit will you wear your new, dazzling piece with? Here's a quick look at the fashion trends over the next few months:
Fashion Trend forecast for Fall Winter 2009 2010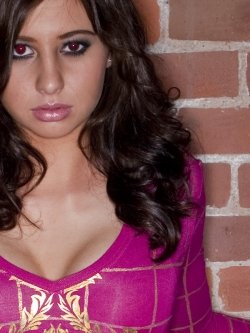 The following 7 trend predictions are what I gathered from being in the industry. I have spoken to consultants, buyers, showrooms, designers, fashionistas, and consumers. Everyone and everything seems to be pointing to the 7 trends I listed below.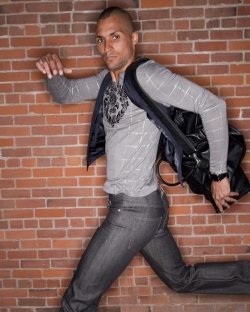 In talking with so many people in the industry I realized that pretty much all of it is affected by the recession. The following is discussed from my perspective in the graphic shirts industry but it affect the whole fashion culture.
1. Lower price points. From online shops to brick and mortar stores everyone is lowering their price point. $100 tees or even $60 tees aren't doing so good. I was told by a couple of big online stores that their lower priced tees are flying out but having difficulties pushing the higher price tag ones. This sentiment was also given to me from a big department store in the US. They are lowering the price points on tees but they are still carrying the big names like Affliction and Ed Hardy but just lower price point.
2. Out with the bling bling. "No one wants to look like they have money," I was told. People feel guilty when they shop and buy flashy clothing. So the trend is for more subdue and subtle aesthetics. This is not good for Juzd as we are all about the heavy graphics and bling bling. It's funny, last year before the recession hit I showed the Juzd original to Holt Renfrew and they loved it and it turned out to be their best selling Juzd shirts. Now I design more similar pieces and they are like, "we are moving away from that now."
3. Cleaner aesthetics. There will always be a demand for graphic shirts, buyers are going for a cleaner aesthetics. Compare to other lines Juzd is is not as busy but buyers still put it in that category. As I have been trying to move to more of a busier all over prints, I am not moving back to the clean stuff.
4. People still want to go shopping. Shopping is like a drug for most women and in our capitalist society there is a sense of gratification when we own something new. Ever notice how complete you feel when you go out shopping and come back with something, anything! It makes you feel like your time wasn't wasted.
Well people are still shopping and still want to shop, that's one of the reasons American Apparel is so successful in recent years. Their items are inexpensive and you can easily buy several of the same items in different colors. This makes shopping easy so you'll feel more productive.
5. Mix of high end and low end. People are pairing high and low end pieces together. People are dressing up in thousand dollar leather jackets with $300 dollar jeans and $18 American Apparel tee. This may not be caused by the recession and have been happening before the recession but with what is happening, it is surely accelerated the trend.
6. Eco conscious. You hear on the news, the radio, all over the internet and you are reading it here. Eco is not a fad and is here to stay. But those who are doing eco right are the established brands that added elements of eco to their collection. They come from afashion focused approach. Who is doing it wrong? The hippies! Those who want to save the planet with their organic cotton shirts that make you look like a hippie just like them. They are the innovators of the ecofashion movement, that is the reason eco clothing have not caught on.
7. Vintage is in. I read that the inspiration for the current flannel craze originated from thrifty hipsters getting their cheap flannel shirts from second hand stores. Now all the lines are going after that has been and washed up look. While vintage and distressed has always been in vogue, the coming seasons you will see a lot more. The recession have put a lot more emphasis back on used worn out clothing.
This season the eco movement have gain popularity as people are seeing it from a new angle. Instead of being eco to save the planet, people want to be self-sustainable. They are conserving energy and spending less on material goods. Even withfashion they are looking for items that will last and they can wear a longer period of time.
Source: Squidoo