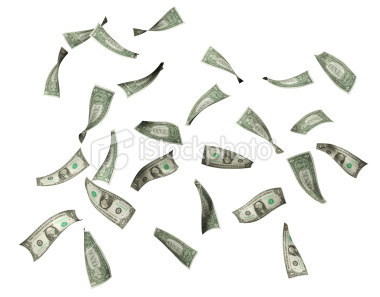 Just when you think just about everyone is pulling their purse strings a little tighter, a new report shows that the wealthiest in the U.S. still consider jewelry a priority and are still spending:
According to JCKOnline.com:
Affluent households, those making $100,000-plus a year, have spent roughly 3 percent of their annual discretionary income on watches and jewelry so far this year. With 20 percent of American households categorized as affluent, 15.1 million affluent adults spent $21 billion on fine watches and jewelry, with almost $16 billion spent on fine jewelry alone, according to the 2009 Mendelsohn Affluent Survey.

Based on the U.S. Census Bureau's current population surveys, the Mendelsohn Affluent Survey estimates that there are 43.1 million affluent heads of house living in an estimated 23.9 million households. As of the start of 2009, the estimated 20 percent of affluent American households have a total household income of $4.6 trillion; that's just over half of the $8 trillion the U.S. government estimates is the total household income for all Americans, according the recent survey.

Of that $4.6 trillion, the survey estimates there's annual discretionary spending of $1.2 trillion spent in 120-plus categories. The top-three discretionary spending categories are "home-related" (19 percent), "personal insurance" (8 percent), and "travel" (16 percent). "Watch and jewelry" purchases account for 3 percent of that discretionary spending pie, which is tied with "personal care and wellness." Affluent Americans spend 2 percent of their discretionary income on "weddings" and "alcohol" and spend more on "computers and electronics" (5 percent), "leisure, entertainment and dining" (7 percent), and "apparel" (10 percent).

Additionally, the 2009 survey also measures close to 1,000 name-brand products and services (including fashion and apparel brands, watches and jewelry brands, home electronics brands, travel brands, financial service brands, etc.). Of the 43.1 million affluent households that shopped at a store in the past year, 6 percent shopped at Tiffany & Co. with 1.2 percent shopping at Bailey, Banks & Biddle.

The percentage of affluent households that shopped at exclusive jewelry designers and watch shops include Cartier (6 percent), David Yurman (1.3 percent), Tourneau (0.7 percent),Van Cleef & Arpels (0.3 percent), and Harry Winston (0.2 percent).

The results of the 2009 Affluent Survey are based on 13,275 completed questionnaires from male and female heads of house with household incomes of $100,000 or more.
If you're not of the upper crust, not to worry – jewelry can still be a priority in your life. Tell us what you can afford and we can create a hand-crafted piece of jewelry with your budget in mind. View our custom jewelry designs for inspiration!