Sweetheart jewelry has a touching history. It began during World War I when soldiers in the trenches would send mementos home to their loved ones. Along with letters, it was a way to stay connected during perilous times.
Sweetheart jewelry was often machine made and sold to servicemen abroad but many pieces were also handcrafted in the trenches. This "trench art" as it is referred to, is often made from available material such as wood or scrap metal.
Sweetheart jewelry continues to garner attention from collectors, decades and decades later.
If you want to send a long-lasting message to a loved one faraway, consider Joseph Schubach Jewelers Custom Designs. We can make a piece of Sweetheart Jewelry that speaks only to the two of you.
Here are some vintage samples of Sweetheart Jewelry from Bay State Militaria and Antiques: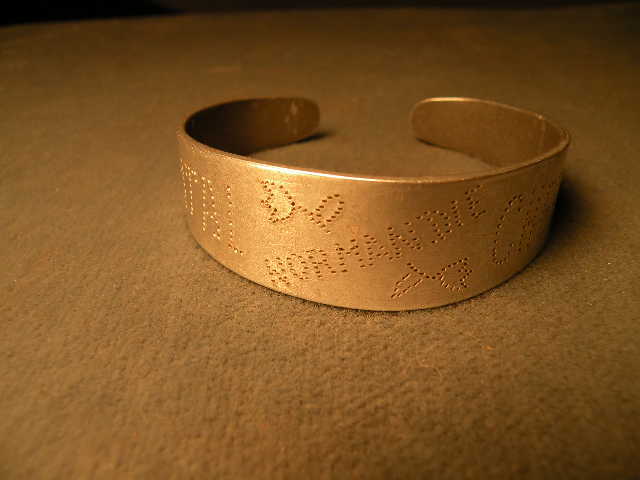 Souvenir bracelet made form Aircraft aluminum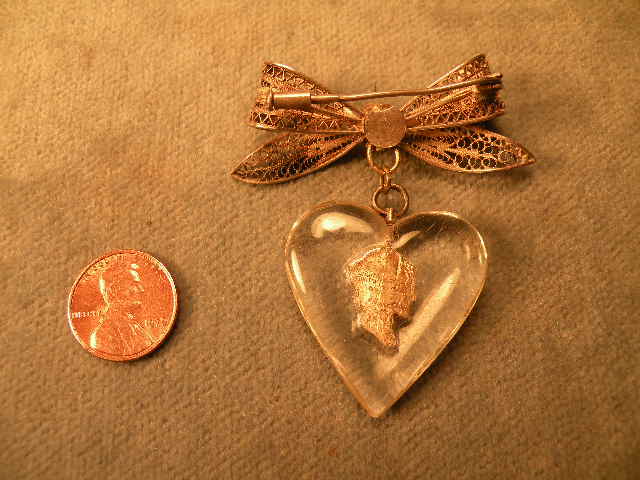 Elaborate Silver bow with  heart and liberty head
cut from
a silver dime.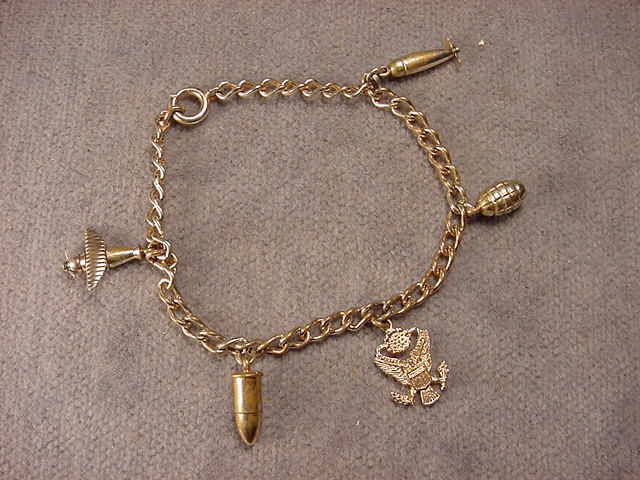 WWII Sweetheart Bracelet  Grenade, Plane, Bullet, 
Torpedo
and Eagle charms.