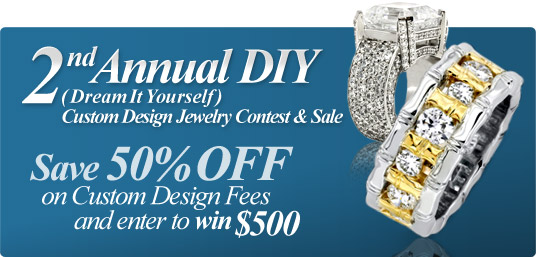 Thanks for your interest in our 2nd Annual D.I.Y. Contest.
All you need to do is submit a photo, sketch or description of the jewelry of your dreams and we'll do the rest. We can discuss your budget.
Deadline for submission is April 15.
Send your ideas to support@schubach.com
We'll contact you soon after and tell you if we need further details.
Or feel free to call us at:
(888) 724-8222