As Valentine's Day approaches, many of us can feel the pressure.
What if you don't have that significant other? What if you're going through a break-up? What if that special someone consistently forgets about Valentine's Day or buys you something that just isn't…you?
Maybe its time to switch focus a little. Instead of expecting others to make the day magical for you, why not become the creator of a special day, regardless of who joins in!
When was the last time you bought yourself something really special? Something that genuinely reflects real self-love? Jewelry is a powerful and long-lasting way to say "I matter." When you buy a piece of jewelry for yourself, it is a constant reminder that you are the maker of your own happiness…and that love ultimately starts with you.
Here are a few pieces you might consider at Joseph Schubach Jewelers: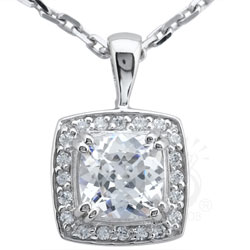 Cushion Cut Pendant With Side Stones
Square pendant with 1/5ct t.w. round brilliant stones set on an 18" cable chain. Fits a 7mm (1.66ct) cushion cut center stone.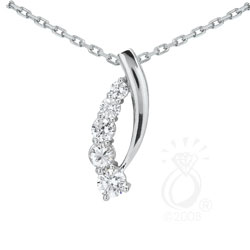 Curved Round Journey Pendant
Five stone curved journey pendant with 1ct t.w. round brilliant stones set on an 18" cable chain.