Auctions seem to exist in a special time and place, where decadence and high bids still reign, despite a daunting economy. According to one expert:
"Gems and jewels have been doing brilliantly at auction for months, as if bidders had never been told that there is a recession," Souren Melikian writes.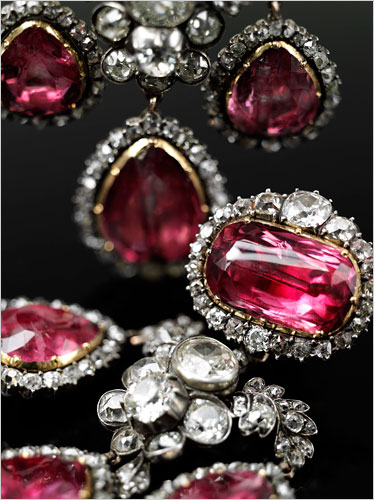 (above) A late 18th-century pair of ear clips with spinels and diamonds, cataloged as "the property of a German Princely and Liechtenstein Ruling Family," almost quadrupled the high estimate at $105,000 at Sotheby's Geneva auction.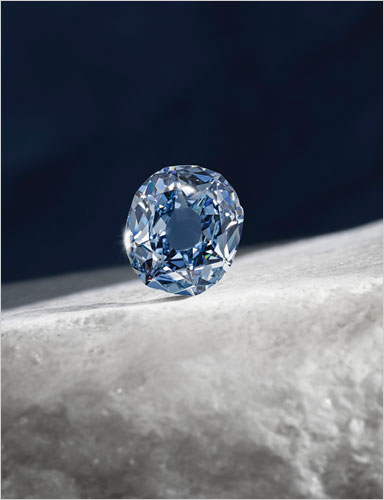 (above) On Dec. 10, when the mood in London was at an all-time low, Christie's sold the most expensive jewel ever. The 35.56-carat blue diamond rose to $24.31 million, or to be strictly accurate, £16.39 million, to Laurence Graff of London.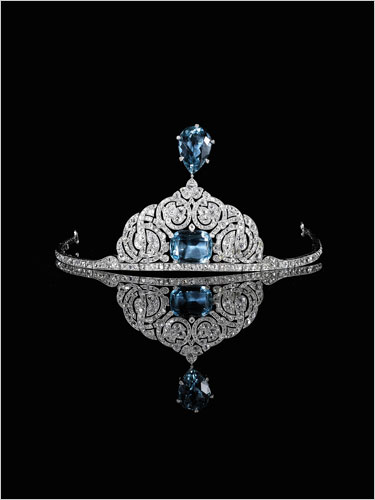 (above) Where aristocratic provenance could be established, jewels soared sky-high. A diadem and necklace made by Cartier in 1912 for Olga Princess Paley, Countess of Hohenfelsen, both doubled their high estimates. The diadem (described as an "aigrette tiara") set with rose-cut diamonds and two aquamarines, brought $512,014.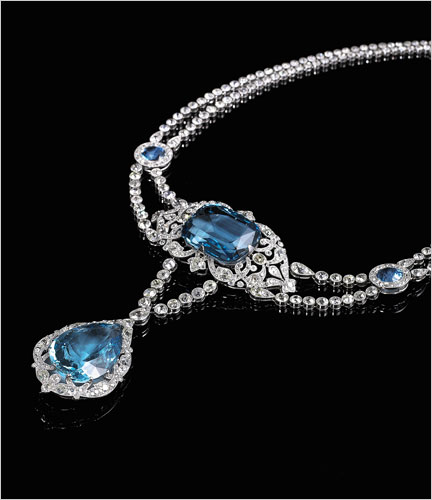 (above) The necklace, designed in the same heavily ornate style, cost an equally breathtaking $392,700.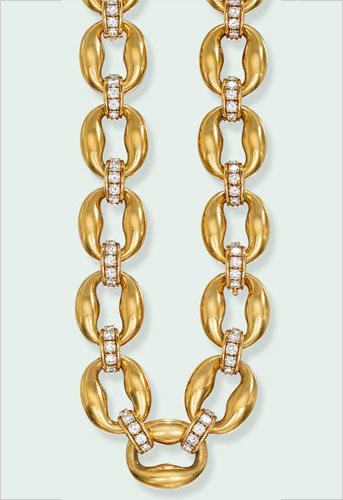 (
above
) At Christie's late spring London sale of jewelry on June 10, signed jewels set with good quality stones sold like hot cakes regardless of style or period.
A necklace made from oval gold links joined by diamond-set clasps and signed Cartier Paris excited bidders, who sent it climbing to $42,750, more than triple the estimate.
Photo: Sotheby's
Source: The New York Times