As we saw at this 2010 Grammy award ceremony, people were ready to crawl out of the economy shell and be a little flashier.
None was this more evident than Beyonce's hoop earrings (that must have felt like quite a relief to take off at the end of the evening):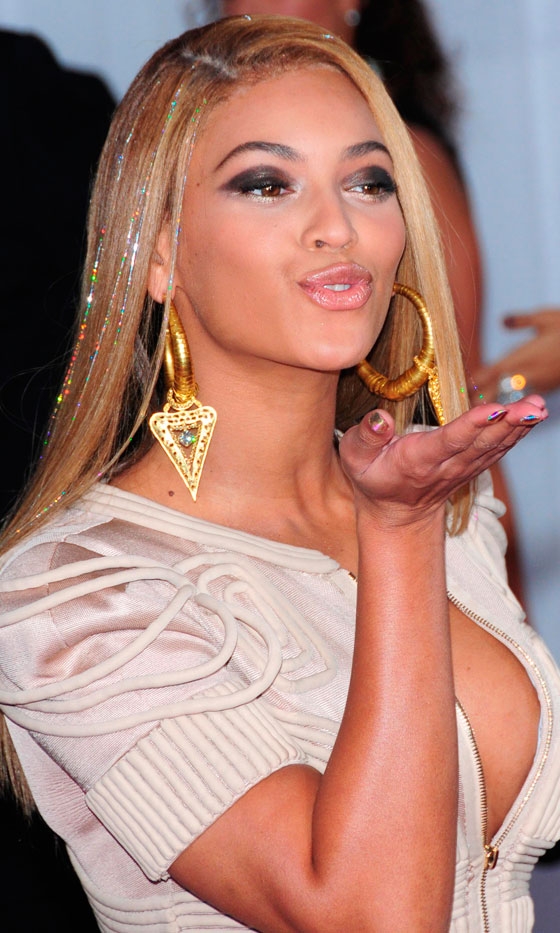 Beyoncé At The Grammys 2010 Wearing Huge Statement Earrings

Here's what Sparkle Like the Stars had to say about the top jewelry looks for the evening:
1. Beyonce took home six Grammy Awards, including a Grammy for Record of the Year, and she accessorized her golden goodie with some killer diamond hoop earrings that went with her sequined silver dress. We love the hoops, though we're sure that the critics will have a thing or two to say about the flashy frock.

2. Carrie Underwood wore a gorgeous gold gown for her performance during the show, and she accented the glamorous dress with pitch-perfect diamond jewelry. Our favorite piece was her glimmering diamond bracelet with a swirling design- though her engagement ring from hockey player Mike Fisher was a close second.

3. Sheryl Crow paired her simple brown dress with some gorgeous gold jewelry. The actress piled on the gold bangle bracelets on her left wrist that matched her large, golden pendant earrings. To balance the look Crow wore an emerald cocktail ring on her right hand.