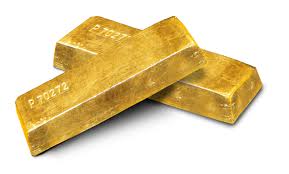 As the United States wavers economically in several key markets around the world, its interesting to note the flux of the gold jewelry market globally.
According to The Motley Fool:
The World Gold Council reported world jewelry demand was up slightly in Q1 2017, driven largely by India, where gold jewelry demand increased 16% year over year to 92.3 metric tons.

Nonetheless, it's China that remains the largest market. In the first quarter of 2017, China's gold jewelry demand was 176.5 metric tons, while global demand for the same period was 480.9 metric tons.

How does the United States rank? Despite the U.S. reporting its strongest first quarter since 2010, its demand — 22.9 metric tons — pales in comparison.
Historically, gold is a symbol of luxury and wealth in China, even though for years, ownership of the precious metal was illegal. Since 2004, the ban (since the 1950's) was lifted and since, gold purchases have experienced a sharp and dramatic resurgence.
The future is uncertain but one thing is for sure: gold has maintained a high degree of popularity for thousands of years and shows no sign of holding its powerful reign.