Yes, there's the ubiquitous statement necklace but sometimes they can border on the overkill.
The Fall-popular chunky chain has that same "pow" factor but not nearly as over the top. It's perfect for a simple outfit that needs a kick or if you need a little extra punk rock kick to your wardrobe.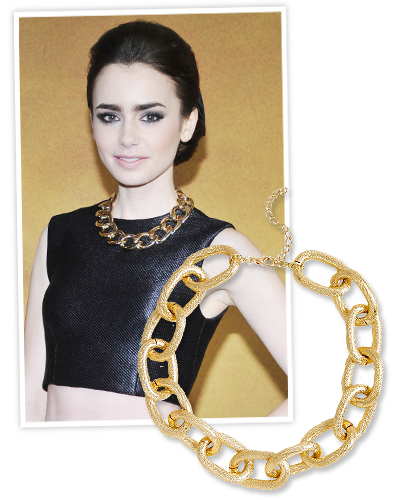 Inspired by: Lily Collins. A chunky chain is a statement necklace without the bells and whistles. [Source: InStyle]
We're happy to add some chunk to your chain by creating one especially designed for the rebel in you! Contact us and we'll get started on your custom design piece today.