It's no secret that Elizabeth Taylor possessed an extensive and amazing jewelry collection. After her passing, what's to become of $150 million worth of jewelry?
Sources tell People it will likely go to auction at Christie's in New York.

"She had the most amazing eye," says Peter Sedghi, President/CEO of Luxury Jewels in Beverly Hills. "When you would show her stones, she would tell you the origin, if it's good quality, bad quality, where it came from."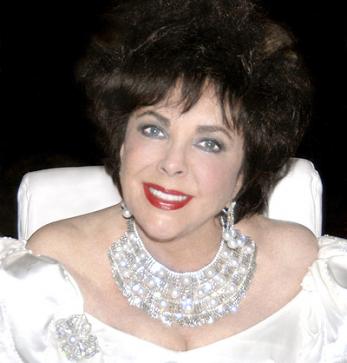 Taylor collected all kinds of stones, but she had a unique place in her heart for diamonds. They dated back to her life as an iconic actress.

"The studios, in order to make her happy, they'd always give her jewelry," says friend Lorraine Schwartz. "She grew up collecting it. People always gave her gifts… it was something that she learned to love."

Among the star's most treasured items? A 69-carat Taylor-Burton diamond, purchased for over $1 million; and a 33-carat Krupp diamond, given to her by fifth husband, Richard Burton.
Any of Taylor's pieces capture your heart? Remember, we're happy to re-create a piece with your budget in mind!