"A kiss on the hand may be quite continental

But diamonds are a girl's best friend

A kiss may be grand but it won't pay the rental

On your humble flat, or help you at the automat"

And so the lyrics go to this clever classic. "Diamonds are a Girl's Best Friend", a song introduced by Carol Channing in the original production of Gentlemen Prefer Blondes (1949). It was written by Jules Styne (who wrote scores for musicals such as Funny Girl and Gypsy.)
And of course, who could forget the show-stopping Marilyn Monroe performing this number in the film version of Gentlemen Prefer Blondes? Monroe's version inspired other performers for generations to come, including Madonna and Kylie Minogue.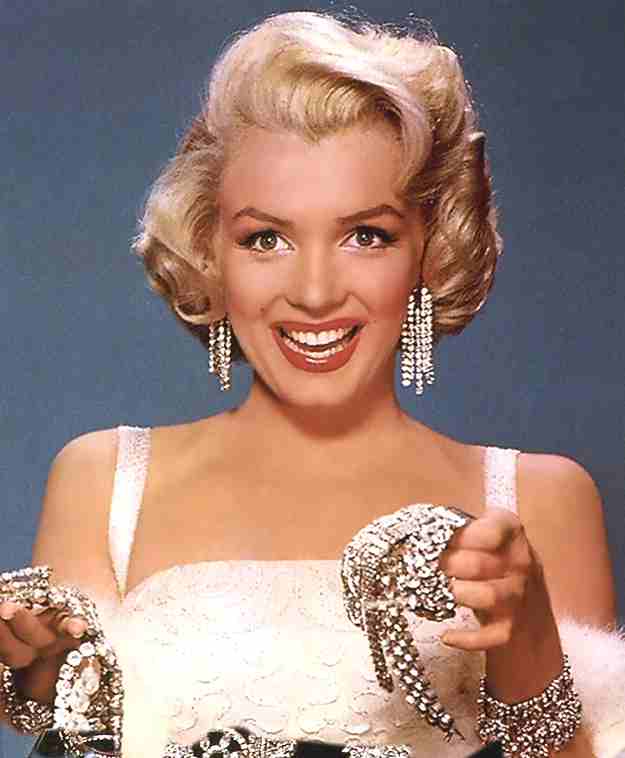 And while diamonds may or may not be a "girl's best friend," they certainly bring a sparkle to any woman's eye (note Monroe's gaga look above!)
Peruse our stunning collection of Joseph Schubach Diamonds.
Here's a ring to make any girl go giddy: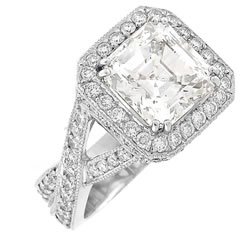 Ashcher Cut Clarity Enhanced Diamond Ring With Pave Diamonds
This
one-of-a-kind heirloom creation of 14kt white gold features a 3.41 ct
ashcher cut clarity enhanced diamond with 1.13ct t.w. of fully faceted
pave' set white diamonds. Click here for more details.