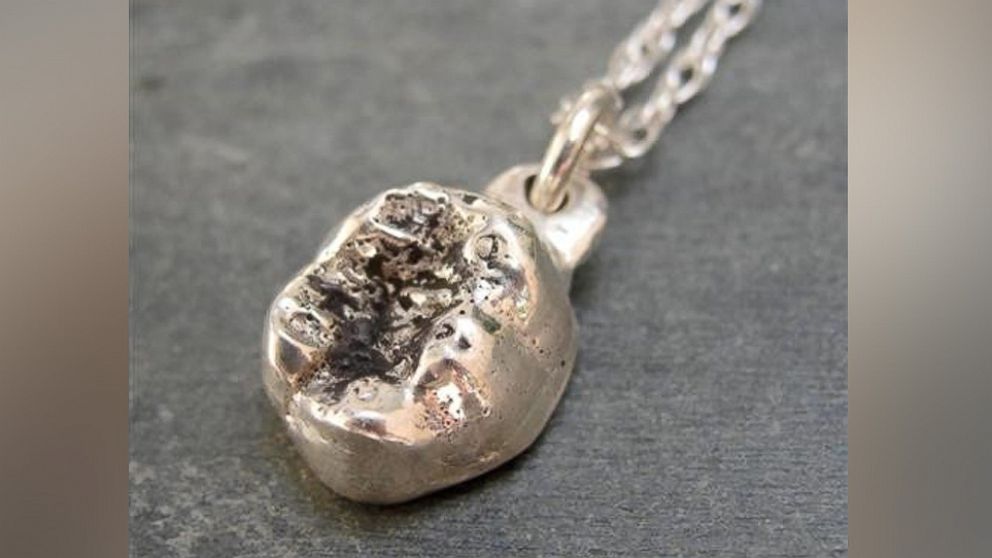 We thought breast milk jewelry was a strange jewelry trend but this one might be a solid competitor.
According to Etsy's
Jackie Kaufman, owner of the Rock My World shop on Etsy, said she's had about 100 orders so far. She had the idea after a woman who had saved all her children's baby teeth asked her to make a piece of custom jewelry.

"Once I posted the finished product, I started getting many requests for us to create different pieces of jewelry using the teeth," she said. "Most people had no idea that this was possible."
Molds of your child's teeth come in sterling silver or gold.
Source: ABC News