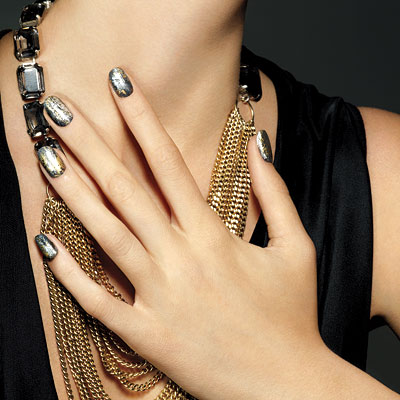 This is an often debated issue: if you're wearing gold, where nothing but gold. If you're wearing silver, where nothing but silver. That's what my grandmother believed. She also believe eating candy before bedtime gave you nightmares. So maybe its time we revisit these old "rules of fashion."
According to one expert:
We were once told not to mix metals, and this is one of the old-school rules (like no white after Labor Day) that designers now ignore. Wearing gold with gold and silver with silver creates a more traditional look, but isn't true fashion all about looking modern?

The trick is, if you want to mix metals, keep the style of the jewelry the same. A modern gold cuff won't look right paired back to dainty, antique platinum and diamond earrings. The "stacking trend" lends itself perfectly to the mixing of metals. Stack square or round rings or bangles in different shades of gold. You can even layer gold and silver necklaces for a fashion-forward look. Sometimes rules were made to be broken.

Hmmm…maybe candy before bedtime did cause nightmares.