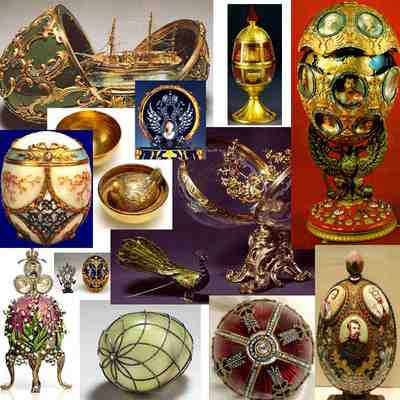 Fabergé, jeweler to the last Russian czar and creator of the legendary Imperial Easter eggs, made a comeback of sorts Wednesday when it presented its first jewelry collection in more than 90 years, even as other luxury goods makers are bracing for a tough year.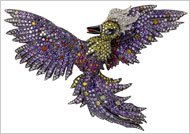 A firebird brooch from the Fabergé jewelry collection.
The collection is the result of a two-year effort by Fabergé's owners, a group of investors led by the British private-equity firm Pallinghurst Resources, to revive the brand by reuniting it with two heirs of the Fabergé family.
The firm also assembled a management and design team that includes Mark Dunhill, former president of Alfred Dunhill, a leather and accessories maker owned by the Swiss luxury goods company Richemont, and Frédéric Zaavy, an avant-garde Parisian jeweler.
And in an unusual twist, Fabergé said it would not sell the colorful gemstone earrings, rings and brooches through retail outlets, but through its Web site and 15 sales representatives.
"Rather than replicating inventory and investing capital in bricks and mortar, we can invest in making unique jewelry," Mr. Dunhill said Wednesday.
Created in St. Petersburg in 1842, Fabergé grew to become one of Russia's largest and most successful producers of jewelry and art works. When Czar Alexander III commissioned Peter Carl Fabergé to make an Easter present for his wife, he created the first Fabergé egg; 49 more followed.
The new collection does not include any eggs, but it is strikingly colorful and based on motifs, like flowers and animals, from collections created more than 100 years ago. Prices range from $40,000 for a ring to $7 million for a bracelet inspired by Monet's "Water Lilies." The company said it expected to turn a profit within five years.
Source: NYTimes