The sources of inspiration for jewelry design are endless. Why? Because design itself never stops. Look around you. Your room or office is packed with design and not just those of an interior decorator.
The smallest or most mundane item possesses its own particular design, from the lowly paperclip to a simple ballpoint pen.
Take the following examples. Designer Holly Paxton fashioned a throwaway tag that can also be worn as a brooch.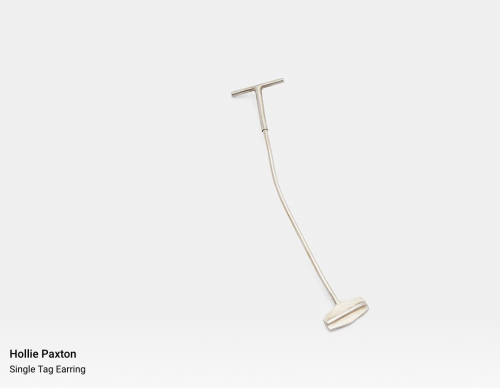 Now take a look at this below. A corner of candy bar packaging is the inspiration. Who would have thought this little corner of wrapper? [Same designer: Holly Paxton]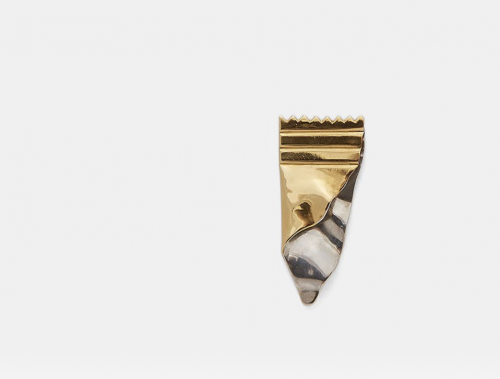 The takeaway: the sky's the limit. Creativity knows no bounds. The simplest object around you possesses its own angles, lines, colors and unique design. Let's celebrate the simple!
Source: Highsnobiety