It's always a breath of fresh air to discover that the fashion trends for a particular season are accessible, simple to wear and fashionable. No sharp, pointy heels or or studded leather chokers this Spring!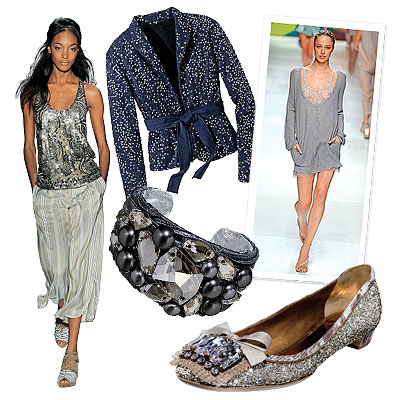 According to Today's Hot Trends, this Springs offers up ease and sweetness.
White is the key color for your wardrobe this season – and all of its variations. Once you have your whites covered, here's the other trending colors, according to PANTONE at the Fashion Color Report Spring 2010.
Turquoise, tomato purée, fusion coral, violet, tuscany, aurora, amparo blue, pink champagne, dried herb and eucalyptus will be favorite colors.

Fashion trends include ripped jeans, feminine and frilly dresses, billowy pants and an overall casual, light feel.
Our Keys of Love pendant match perfectly with the relaxed look at a price you can afford. Prices start at $199.