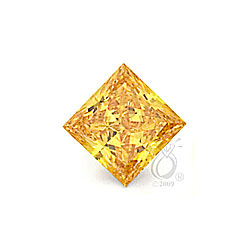 The winning trends for Winter 2009-2010:
¨ Big and bold
¨ Dramatic, unique, unusual necklaces
¨ Huge cuff bracelets with big stones
¨ Natural stones, eclectic natural look
¨ Black
¨ Multi-strand necklaces
¨ Pearls
¨ Cocktail rings with huge stones
¨ Big hoop earrings
And the color choices? Yellow and coral. It stands to reason that these colors that elicit a sunshine effect would be popular in the darker months. The nice part is, at Joseph Schubach Jewelers, we can provide jewelry that's priced right for you, with colors you choose.
When it comes to yellow, for instance, we can provide you with citrine, yellow topaz and of course, Gemesis cultured diamonds, whose gems possess some of the brightest, most vivid hues of yellow around.
Take a look or check out our Gemesis gallery: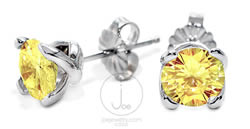 Style 8570GM
Classic "bypass" stud earrings featuring 1/2ct t.w. Gemesis cultured diamonds in fancy yellow or orange color.
Available Metal: 14kt White Gold And Yellow Gold
Available Stone Size: 1/2ct t.w.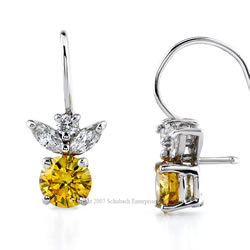 Style GM1014
.84ct t.w. of deep fancy yellow round brilliant Gemesis diamonds of VS clarity set into 18kt white gold earrings accented with approximatley 1.50ct t.w. marquee and round white diamonds.
Metal: 18kt White Gold
Stone Size: .84ct t.w.