Whether you're an active artist or the 9 – 5 type, we all have some rock and roll in us, waiting to come out. Well, tis the season.
One of the hottest trends for this fall are touches of "edgy" detail. No, this doesn't mean wearing a dog collar to your next corporate event! These are just minor accoutrements that add a certain sharp, fun flair to just about any outfit.
At Joseph Schubach, we're happy to create a piece made directly from your mischievous side. And we can make it affordably, with materials like moissanite or Gemesis or palladium.
"Rock and roll never forgets."
Here are some examples to inspire: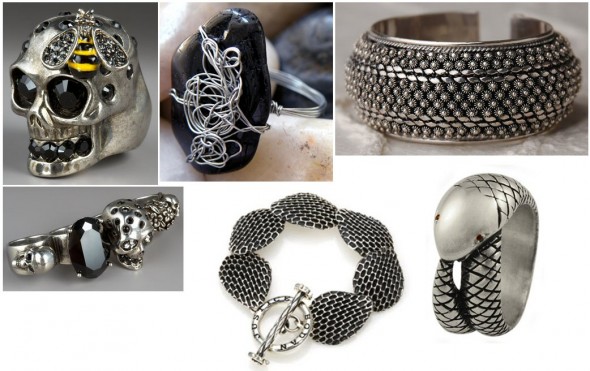 Images: ShopFlick / Bergdorf Goodman