Many people walk into Joseph Schubach Jewelers, confessing they know very little about engagement rings. Of course, we're more than happy to help them through the process. An ill-executed engagement ring, well…could end up in a lack of an engagement!
So here, for your amusement (and warning!) are several photos of some of the worst engagement rings we could find: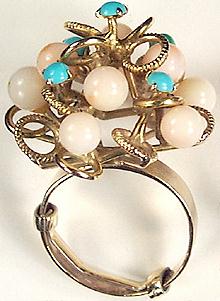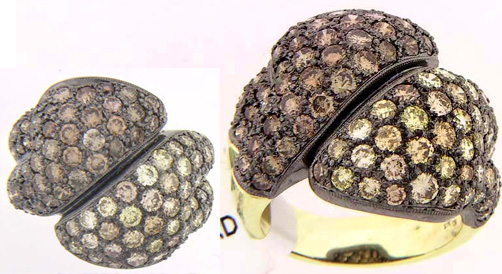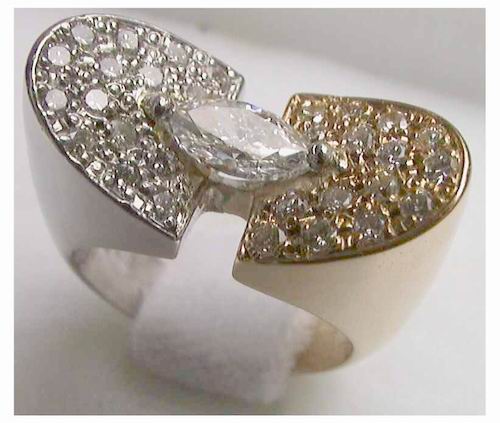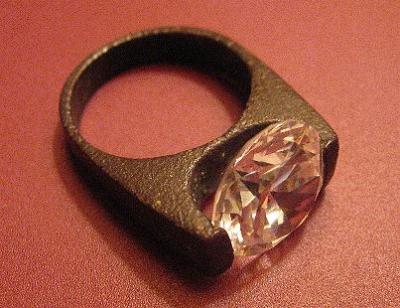 Okay, now erase those images from your memory…please. And take a look at one of our decidedly non-ugly engagement rings…so you know the difference: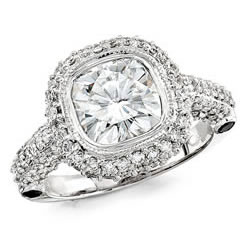 Cushion Cut Moissanite Ring With Pave' Diamonds And Six Genuine Sapphires
Gorgeous
pave' diamond and cushion cut moissanite ring. This ring contains one
Charles and Colvard created moissanite with diamond accent stones and
six genuine blue sapphires for a total gem weight of over 3.50ct!