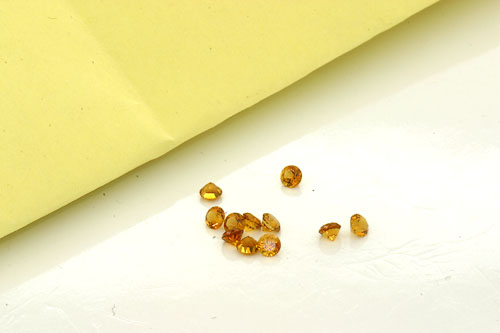 like a citron or lemon; of a lemon color; greenish yellow
. 
But the elegant, energetic quartz Citrine comes in a variety of colors, ranging from pale yellow to brown to orange to reddish brown. Natural citrine (one of the most rare of of the quartz family) is a pale champagne yellow or orange. 
Citrine is reputed to be one of the most powerful of the quartz family as well. It is often called the "Kundalini quartz" because of its ability to fully activate and spiral all of the energy between your chakras. 
It is also one of the few minerals on the planet that
transmutes
 rather than absorbs negative energies as well as being considered an "emotional balancer."
And if
that
isn't enough, it also is rumored to help the heart, kidney, digestive tract, liver and muscle, promote creativity and eliminate self-destructive behavior.
If you want to start the New Year right with this special quartz or other gems such as Moissanite, then consider Joseph Schubach Custom Jewelry, where you co-create the jewelry of your dreams with us.