Sure we can look at jewelry found thousands of years ago through museum glass, but there's something about jewelry used in a painting that gives us a more intimate look. Let's take a piece from The Jewelry Loupe that uses this example.
The artist: Dante Gabriel Rossetti (English, 1828–1882).
The painting: Bocca Baciata (Lips That Have Been Kissed), Oil on Panel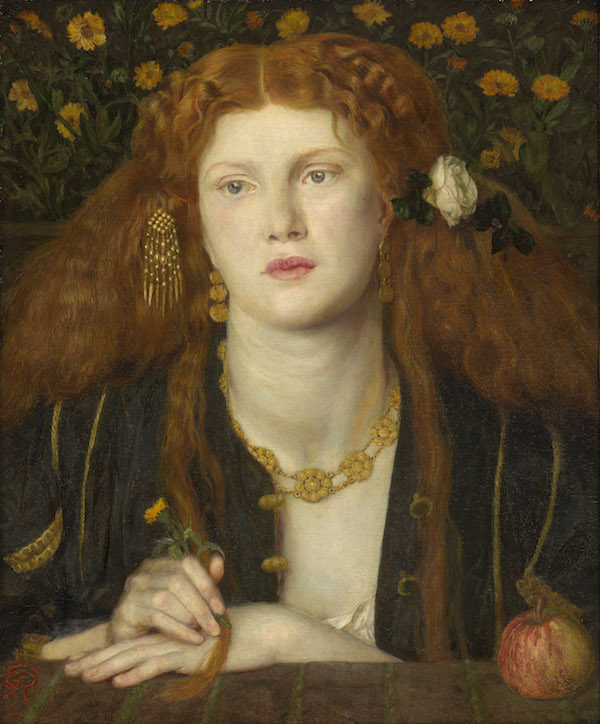 Isn't it exquisite? The model (one of the artist's favorite) is wearing a Revivalist gold necklace and earrings in addition to an earring attached to beautiful head of hair. Apparently the artist collected Revivalist jewelry himself so its no surprise it made its way into his paintings. Perhaps he even loaned several of his pieces to this model, for the sake of his work.
Revivalist jewelry, popular in the later half of the nineteenth century, consisted mainly of adaptations of earlier jewelry styles.