October 30, 2014
I just want to tell you that it has been a real pleasure working with you, and I love your company, and my rings!
Thanks again,
B
October 29, 2014
I literally died when I saw her. I just got home and ran inside.
Literally outdone. And I didn't think I could love anything as much as engagement but I think this might be a topper (don't tell R! Haha!).
Unbelievably gorgeous. I LOVE the etching soooo much.
Please tell your team they out did themselves. It's incredible!!
xoxo
October 29, 2014
Admit it. You have one, maybe two, hanging out in your jewelry box. That necklace with the broken clasp, lonely and unworn. This simple video shows you how to fix it yourself. (Yes, you.)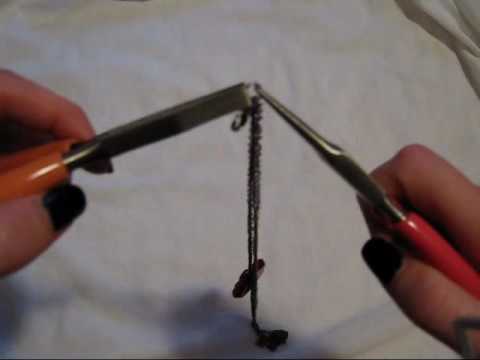 October 28, 2014
Even though October is nearing an end, we wanted to take a moment to focus on one the most magical gems: opals.
The name opal is derived from the Sanskrit word "upala," as well as the Latin "opalus," meaning "precious stone." Opal is a gemstone of much variety; the ancient Roman natural historian Pliny once described it in the following way:

"… it is made up of the glories of the most precious stones. To describe it is a matter of inexpressive difficulty: There is in it the gentler fire of the ruby, the brilliant purple of the amethyst, the sea-green of the emerald, all shining together in an incredible union."

Source: EarthSky
October 27, 2014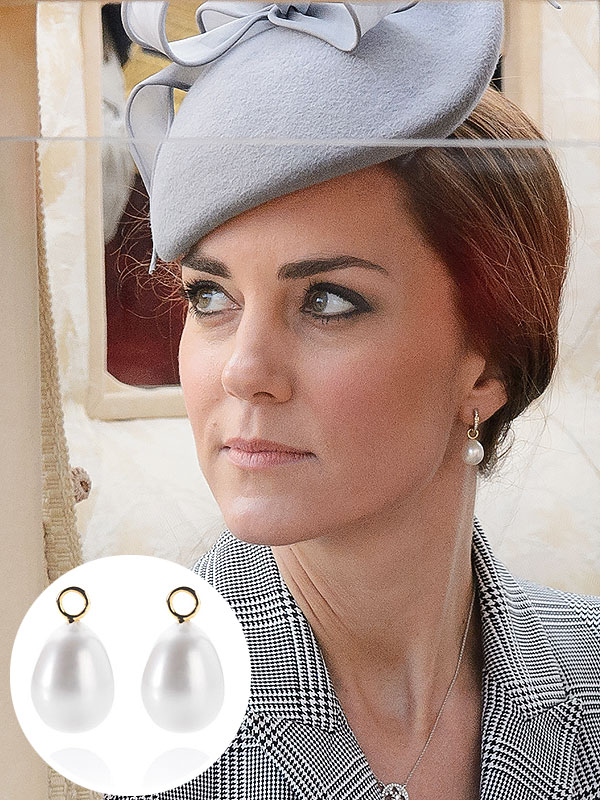 Some of us assume that those of the royal ilk are almost obligated to constantly wear something new every time they appear in public. But just like us, they have their favorite pieces. Princess Kate particularly loves her pearl drop earrings…and the designer is all too happy about her smart choice.
"Kate looked radiant, elegant and eternally stylish," jeweler Annoushka Ducas tells PEOPLE, adding: "the pearls are very easy to wear and they look great on her."

Kate has been photographed in the 18ct yellow, gold and white pearl drops [£295] so many times, Ducas has lost count and all of the pieces Kate owns (three in total – another pair of pearl drop hoops and a diamond eternity ring) are believed to have been purchased as gifts for herself.

"She pops in unannounced and very quietly looks at what she's after and then goes away again. It's all very low-key," reveals Ducas, who also sends her royal client look books and lets her try on pieces at home before making a purchase.

Source: People.com
October 24, 2014
Hi Joe,
I proposed over the weekend, and it went great! L can't stop
talking about how much she loves the ring and how beautiful it is. I
asked her at the Griffith Observatory, overlooking LA with a couple of
friends with us.
October 23, 2014
If you could only see the smile on my face right now, they are more beautiful then I could even have imagined!
October 22, 2014
Hi Beth
I just wanted to say wow the ring is amazing and I cannot thankyou enough you have been amazing throughout the whole process thankyou for this beautiful ring to propose with and I will email you again in 2 weeks with hopefully a picture of me and the partner with a ring on her finger.
Thanks again Beth and to all of you
Best wishes
M
October 22, 2014
According to the spiritually-inclined, precious stones hold power. Some are meant to heal, others to protect, etc. Even if you're not that "New Agey" it doesn't seem that far-fetched, does it? We wear certain pieces of jewelry because we feel it not only looks good, but offers up a certain feeling…and maybe that feeling is coming from the stone or the metals.
Here's what GemsandMineralsDiva have to say:
Diamonds amplify energy and never need recharging. They are like apartments with free electricity, but prettier. Diamonds increase the energy of whatever it comes into contact with and when paired with other crystals, the healing is amped up.

Diamonds are like Malachite, however and need to be cleansed often. Both Diamond and Malachite enhance all energy including negative energy. Smudging a Diamond with white sage or even washing your hands often (for those who wear diamond rings) will help fix that.

Diamonds will plug all holes in your aura, cleanse your aura of anything blocking your inner light and help your true divine soul's light sparkle. It's a gem for the Crown Chakra and links it to divine light and love.

Worn as earrings, Diamonds protect against cell phone vibes. Â Diamonds also clear emotional and mental pain while stimulating your creativity.

Being a symbol of wealth, Diamonds attract abundance and like Citrine, help you to adapt to thinking on the level of abundance.
October 21, 2014
The "Sultan of Suave" has passed away at 82 and left a legacy in the fashion world that will have a never-ending ripple effect. Here are some images in his memory.
The only realities in life are that you are born, and that you die," he told an audience at New York's 92Y "Fashion Talks" series in June 2013. "We always think we are going to live forever. The dying aspect we will never accept. The one thing about having this kind of warning is how you appreciate every single day of life."