September 17, 2014
Nobody is quite sure why Apple dropped its infamous lowercase "i" from it's premiere timepiece. But nobody expected the watch to look like this either. The designers went with a more classic, simple look that certainly doesn't screen "Apple." Take a look or read The New York Times piece on the watch (who called it stunning! Hmmm…not sure about that).
"A wearable device that combines health and fitness tracking with communication."

September 16, 2014
It's hard to imagine the Queen of England having only one piece of jewelry that she loves above all others considering the bounty of jewelry she possesses. But rumor has it, this is her fave:
September 15, 2014
Campuses are a perfect calibrator of emerging fashion trends. Why? Students are often the ones most likely to be on top of fashion news but more than that, they create trends.
So what's happening on campus this Fall?
If you've taken a walk around campus lately, you're sure to have noticed girls walking around with wrists covered in gold- and silver-colored bangle bracelets, or wearing necklaces with a clear locket filled with tiny charms around their neck.

"I like how personal the jewelry is designed to be. I choose what best suits me and add whatever charms I want to it. To me, it's just another way to outwardly represent myself and my tastes. That's why I wear the things I wear. I guess you can say fashion is simply a manner of expressing oneself and communicating with others nonverbally," says one student.
September 10, 2014
Some great pointers on how to dress up a casual work outfit and make it sparkle.
September 9, 2014
Just because you couldn't be there doesn't mean you can't see the dazzling winners from this year's Jewelers' Choice Awards. Put on your sunglasses!
Best Ring Design
Under $2,500
14k white gold diamond ring; $1,980; Gabriel & Co., NYC; 212-719-3258; gabrielny.com
$2,501–$10,000
18k white gold ring with 6.58 ct. marquise-cut ocean-blue aquamarine and 0.6 ct. t.w. diamonds; $8,999; Parlé Jewelry Designs, Pocatello, Idaho; 208-233-4059; parlegems.com
Colored Stone Jewelry
Under $2,500
14k white gold and sapphire diamond necklace; $1,510; Gabriel & Co., NYC; 212-719-3258; gabrielny.com
Over $10,000
Custom 18k rose gold Baroness ring with 14.09 ct. morganite and 2.36 cts. t.w. brilliant-cut diamonds; $19,279; Yael Designs, San Francisco; 415-989-9235; yaeldesigns.com
September 8, 2014
I just wanted to drop you a note to tell you how gorgeous my engagement ring fix looks! Thank you so much for working with me and getting those channel stones replaced – I can't wait to wear the wedding band I bought from you guys with it! Your customer service goes above and beyond – I appreciated both the quick turnaround via email and Jen's follow up phone calls. You put my mind at ease and made me a very happy bride! I will definitely be spreading the word about Joseph Schubach Jewelers and stopping by your online store whenever I'm looking to buy something else! Thanks again!
J
September 8, 2014
As most of us know by now, comedienne Joan Rivers died last week at 81 years old. We wanted to take a moment to highlight her jewelry line and the personality behind it.
Joan Rivers, the entertainer, seemed to spend as much time on the QVC home shopping channel as she did telling jokes and critiquing celebrity fashion. For years, she ceaselessly hawked her line of jewelry, clothing and beauty products on television.

It worked. In 24 years of appearances on the channel, she managed to sell over $1 billion in merchandise, according to QVC.

Her big-sellers included the Pave Crystal Lovebirds Brooch, (shown below) for $150 and the Starlet Style 20 necklace (also shown below) for $112. Shoppers – or at least those claiming to be – inevitably left positive comment on the website about her products. For example, the necklace garnered a 4.8 out of 5 rating, including 98 five-star reviews.

Source: Fortune -http://fortune.com/2014/09/04/joan-rivers-legacy/
September 3, 2014
Clip-on earrings are experiencing a resurgence. But not just for the ears. Because of their vintage-y quality and unique craftsmanship, people are using them for other purposes, like sprucing up a hair-do or ponytail.
So blow the dust off of your grandmother's clip-ons and try them out in your hair (as shown in the following video):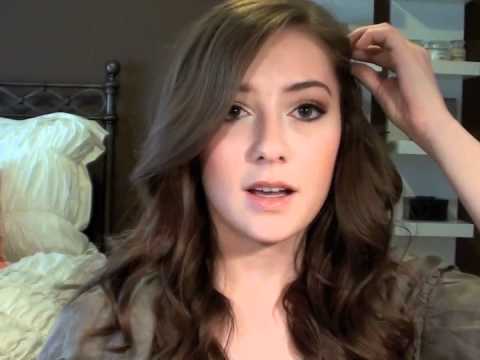 September 2, 2014
It's not a great shot but its the closest we've come to seeing Angelina Jolie's wedding ring after her secret ceremony wedding on August 23rd. But we can tell you a little about the designer and his process working together with Brad Pitt.
The newlyweds turned to luxury jewelry designer Robert Procop for their wedding bands, Procop confirmed to Us Weekly. Jolie, 39, previously worked with Procop for a 2010 jewelry collection, which benefitted her Education Partnership for Children of Conflict charity. The jeweler also spent time with Pitt, 50, to design Jolie's engagement ring.

In 2012, Pitt presented his love with a massive diamond ring, estimated at 16 carats. "Brad had a specific vision for this ring, which he realized over a yearlong collaboration," Procop told ABC of the engagement ring at the time. "He wanted every aspect of it to be perfect, so I was able to locate a diamond of the finest quality and cut it to an exact custom size and shape to suit Angelina's hand. Brad was always heavily involved, overseeing every aspect of the creative design evolution."
August 27, 2014
We all know by now that it's all right to mix jewelry colors and metals. It's more than all right–it can actually accentuate jewelry shades and add depth to your outfit. In this quick video, we learn the basics of mixing and matching. Try it today!