September 27, 2016
We passed the test (well we better had, right?) But most importantly, we want our customers to know the maximum amount possible when it comes to diamond knowledge. Why? Because it assures a smarter purchase. The more you know, the happier you are with the end result.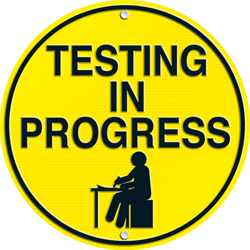 What is a 60/60 type diamond? 
What should the diameter of a well-cut 1ct round diamond be?
What is a Golconda diamond?
What does it mean if a diamond is referred to as a reflector? 
What are the potential negative effects of strong/very strong fluorescence?
What is the ideal crown angle in a modern round brilliant diamond?
What is optical symmetry? 
September 26, 2016
Gold and black jewelry have a long and winning color combination history. And its easy to see why. Nothing sets off the richness and warmth of gold's yellow hues like a dark-as-night black. The two colors just naturally (and dramatically) enhance the best in each other.
Need a little proof? Look no further than Amanda's Style File (in National Jewelers) where she provides stunning examples. (We just love the dog tag, which would work just as well for the female persuasion we think!)
We proudly carry Lashbrook so please check out our full line here.
September 22, 2016
The most beautiful necklace in the world doesn't mean anything unless its paired with the right neckline. We could detail you "the rules" but nothing is better than seeing the visuals, right? This sweet little video by Kate Caviar gives you the basics in just over 2 minutes!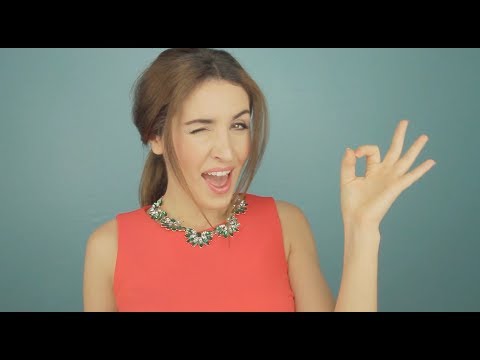 September 20, 2016
Indian jewelry continues its global focus with amazing jewelers hailing from the country and creating stunning pieces like the one shown above.
Not only did the creator (Nirav Modi, a third-generation diamantaire) produce this stunning piece but he is the proprietary owner of several diamond cuts. That's impressive!
Since opening his first store in India in 2014, Modi has become known for extravagant diamond jewels and four innovative proprietary diamond cuts: Jasmine, Endless, Ainra, and Mughal, all of which are evident in both his high-jewelry and standard collections.
It's great Modi is getting the global attention he deserves for such fine and groundbreaking work!
September 19, 2016
Isn't it an amazing feeling to know that jewelry has been worn throughout the history of humankind? Just like us, they felt compelled to adorn (though jewelry was also likely to be worn to protect and ward off evil).
While there has been much debate regarding the authenticity of these jewelry fragments, proof is now positive: Neanderthals did create jewelry.
Now, a study uses a new method that relies on ancient proteins to identify and directly date Neandertal bone fragments from Grotte du Renne and finds that the connection between the archaic humans and the artifacts is real. Ross Macphee, a paleontologist at the American Museum of Natural History in New York City, who has worked with ancient proteins in other studies, calls it "a landmark study" in the burgeoning field of paleoproteomics. And others say it shores up the picture of Neandertals as smart, symbolic humans. [Source: Science Magazine]
If you're looking for jewelry from the Neanderthal period, we'd love to custom design it for you…but it's a little too late!
September 15, 2016
Take heed! Most of us are deeply ingrained with old wives tales when it comes to the healing of freshly pierced ears…and guess what?
We're wrong.
That's right. The whole hydrogen peroxide and/or rubbing alcohol combo? Not the way to go. And who would know better professional Berkeley-based body piercer Kerry?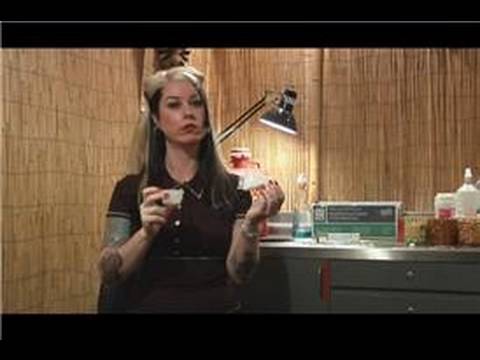 September 13, 2016
Of the myriad of ways gems and jewelry has been used throughout history, many overlook a long line of painters who in a need to capture just the right shade of a color, actually ground gems and used them in their work.
Take the bold and vivacious blue from lapis, a gem with ancient, colorful roots. According to Forbes:
"…the stone was so revered that it went beyond the realm of jewelry. 'I love that lapis was grounded into pigment to make paint, and that the most important masters of the Renaissance used it in their works,' said Mish Tworkowski, the founder and designer of Mish New York."
Cast your eyes on Pietro Perugino's "Delivery of the Keys" (1482). An unmistakable shade of blue, wouldn't you agree?
September 12, 2016
Some movies are simply "jewelry heavy" where the film relies on jewelry as if it were a co-star, enhancing the beauty of the film…and the lead actress of course.
Cleopatra is one such movie where the jewelry lovin' queen played by jewelry lovin' actress Elizabeth Taylor stunned theater goers with her staggering array of gold dripping costumes.
Here are some other fun facts about Cleopatra (found in AnOther) you might not know.
1. Taylor's 24-carat gold cloth cape, designed to look like the wings of a phoenix, was intricately assembled from thin strips of gold leather and embellished with thousands of seed beads, bugle beads and bead-anchored sequins.

2. A colossal total of 26,000 costumes were created for the film.

3. Taylor had 65 costume changes in Cleopatra, a record for a motion picture at the time.

4. She was allocated an incredible $194,800 (ÂŁ123,000) wardrobe budget.

5. Costume designer Renie Conley won the 1963 Academy Award for Best Costume Design (along with Irene Sharaff and Vittorio Nino Novarese), for her creation of Taylor's stunning gowns, which placed emphasis on the actress' beauty and sexuality over historical accuracy.

6. Sartorially, the film was extremely influential, popularising snake rings, arm cuffs, geometric haircuts and maxi dresses, as well as the "Cleopatra Eye" makeup trend – a 60s Revlon commercial promoted Cleopatra "Sphinx Eyes".

7. According to Rex Harrison's autobiography, Fox custom-made the boots for his character Julius Caesar while Richard Burton's boots were Stephen Boyd hand-me-downs from the previous attempt at making the film. Harrison was amazed that Burton did not complain.

8. The armies of extras alone were issued 8,000 pairs of shoes.

9. Taylor's iconic gold cape sold at auction for $59,375 in 2012. Prior to that it had been stored in a cedar closet, finely wrapped in tissue paper.

10. The female extras complained about their overly tight and revealing costumes, which they said provoked wandering fingers among the male ensemble. The studio eventually hired a special guard to protect them.
September 10, 2016
Cutting is also important for smaller stones. Here's an example of how cutting affects a gemstone's appearance. These are 3.5mm yellow sapphires going into a bracelet. Stone #1, Â in addition to having better proportions, has a flower, or star pattern at the base/culet of the stone. The result is a much brighter looking stone.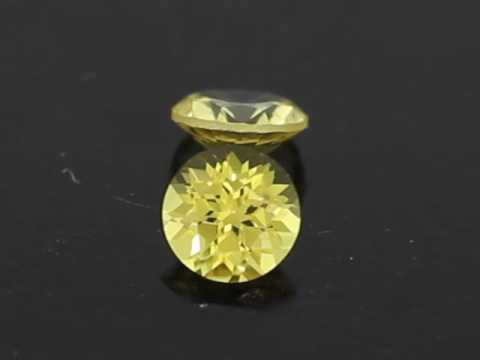 September 6, 2016
It's amazing how the smallest detail of a piece of jewelry provides us with so much information. In this simple video, you'll see how the catch on a brooch is used to identify the time period in which it was made. From the early 1800's to the 195o's, catches were popular for phases, just like any other jewelry trend (bet you didn't know about the trombone catch!).