February 25, 2015
Enlightening article in Forbes this week, highlighting the risk-takers and the risk-aversive jewelry wearers at the Oscars. Susan Abeles, director of US Jewelry for Bonhams auction house, opines on, in particular, Gwyneth Paltrow's (risk-taking) jewelry choices, designed by Anna Hu Haute Joaillerie.
She applauded Gwyneth Paltrow for her choice of wearing Anna Hu Haute Joaillerie, a contemporary jewelry designer who creates one-of-a-kind statement pieces. Abeles said that these are the kind of modern pieces that are collectable.
February 24, 2015
The power of the statement necklace must have spread…like down the arm to your wrist. These weighty statement bracelets detailed in JCK are bold yet intricate, all packing a fashionable punch. What do you think?
Cuff in sterling silver with ruthenium finish and 0.76 ct. t.w. diamonds, $3,500; Brady Legler
Hinged cuff in 18k yellow gold cuff from the Sea Leaf collection, $9,400; Miseno
February 23, 2015
We've seen subdued years, trust me. You know, diamond stud earrings or bare necks. The light touches were effective, sure. But we expect more from the Oscars, don't we? We want pomp, circumstance. We want frill and feathers. We want fun! This year, we weren't disappointed. This year, the jewelry extrovert was highlighted:
Early on it appeared that Margot Robbie was going to be the highlight of the jewelry show wearing a Van Cleef & Arpels "Zip Antique Colombine" emerald necklace featuring diamonds and sapphires set in 18k yellow gold. The zipper is fully functional. But it turned out that Robbie was going to be joined by a parade of others wearing a variety of statement necklaces.

Scarlett Johansson (looking non-plussed after surprise kiss from John Travolta) pretty much stunned everyone with a large bib emerald necklace that ran from the top of her neck to her chest. I'm still trying to find out the creator of this show stopper (Bulgari?). She matched the necklace with Piaget Mediterranean Garden ear cuff set in 18k pink gold with five pear-shaped emeralds, 278 brilliant-cut diamonds, four pear-shaped aquamarines and two pear-shaped green tourmalines.

Lupita Nyong'o may have out-done everybody with a white Calvin Klein gown adorned with approximately 6,000 white pearls, which were reportedly a mix of fake and real.

Anna Kendrick wore a diamond collar of five rows matched with marquis and pear-shaped diamond cluster earrings totaling 13 carats, reportedly by Norman Silverman. The necklace was tucked into the neckline of her gown.

Cate Blanchett went with a multi-row turquoise necklace by Tiffany & Co. In contrast to other bold necklace statements, Jessica Chastain went with a delicate and refined diamond necklace by Piaget. The actress was recently named a brand ambassador for the luxury jewelry and watch brand.

It wouldn't be an Oscars without Nicole Kidman making a red carpet jewelry statement. This year she wore more than $7 million worth of Harry Winston Diamonds, including 7-carat emerald-cut diamond earstuds, an 82-carat Caftan diamond bracelet, a 16.5-carat emerald-cut diamond solitaire ring and a 5.3-carat bezel-set diamond band ring.
February 20, 2015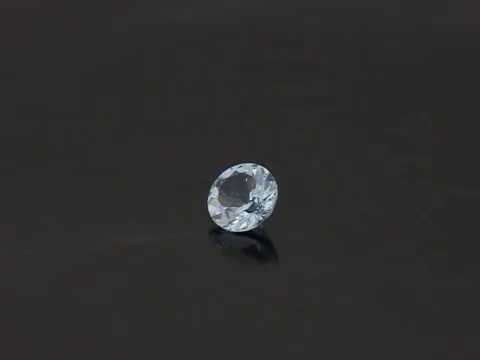 February 18, 2015
Turquoise has a bit of a dated stigma to it. Which is a shame because its a beautiful and adaptable stone, accenting a wide variety of clothes. Ready to rethink turquoise?
February 17, 2015
We have had a busy month, mediawise. First, Joe appeared on CBS5's The Morning Show. Then days later, Joe appeared on The List. In both, he describes the eco-friendly and budget-friendly lab-grown diamonds, perfect alternatives for couples on a tight budget who don't want to scrimp on quality.
Joe, don't let the fame go to your head!
February 16, 2015
We're so happy to be working with Pure Grown Diamonds. We believe in their eco-friendly product and we love their team. Over the weekend, a customer asked how exactly a diamond is grown from a seed.
Here's what Pure Diamond has to say:
Pure Grown Diamond technology replicates the conditions necessary to grow a diamond crystal above the Earth's surface. Grown diamonds are produced by utilizing two gem-quality diamond creation processes: High Pressure-High Temperature (HPHT) and Chemical Vapor Deposition (CVD).

In both instances a small diamond seed is placed in a tightly-controlled environment where the rough diamond grows, atom-by-atom, layer-by-layer, recreating the natural process.
February 13, 2015
February 12, 2015
February 11, 2015
According to the satirical newspaper, The Onion, Zales may have jumped the gun a little when they unveiled (several) engagement rings for those marrying more than one partner. Too funny.
NEW YORK—Saying the company had skipped a good five or six steps on society's path to wider acceptance of nontraditional relationships, marketing experts told reporters Wednesday that jewelry retailer Zales had definitely jumped the gun with its new engagement ring commercial featuring a polyamorous triad.

"Zales is definitely getting a bit ahead of itself with its new 'Abundant Love' ad—today's consumers just aren't ready to see a jewelry commercial like this," said Venture Marketing brand consultant Caitlin Boyd regarding the new campaign, which depicts a man simultaneously proposing to his male and female co-primaries while presenting three identical gold engagement bands. "This could maybe fly in 15, 20 years, but TV viewers are going to need to see a number of other alternative relationships in engagement ring ads first: a non-monogamous heterosexual dyad, trans partners, at least a few biracial lesbian couples. As it stands, this one's certainly putting the cart before the horse."

When reached for comment, a Zales representative stated that the rings, which are available in sets of three or more, can also be customized for polyamorous unions involving secondary, tertiary, or pivot partners.