December 16, 2014
At this point, most of us have heard about moissanite and other alternatives to natural diamonds. But unlike years ago (remember cubic zirconia anyone?), synthetic diamonds are becoming a viable and respectable alternative for a younger, socially conscious demographic. The public is (finally) responding.
It's holiday time—and the media is talking about diamonds. (Yay, says the industry.) And, in contrast to most years, the stories are positive. (Yay again.) Except it's lab-grown diamonds. (And now the industry gulps.)

As promised, Pure Grown Diamonds has orchestrated a publicity campaign to educate consumers about its man-made gems. They have been featured on Today. In The New York Times. New York Post. Bustle. Local news in New York and Miami. And via a proposal at the Superdome in New Orleans, witnessed by thousands in the stadium and all those watching at home.

Expect more stories to come. Lab-grown diamonds are an interesting story. They are a new, and as a Scio executive told me, possibly "disruptive" product.

I have long felt that the traditional diamond business underestimates the challenge posed by lab-grown diamonds. Industry executives often scoff: What groom will buy a synthetic for an engagement ring? For a symbol of love, people will want the real thing.

News flash: No company will sell these stones as synthetic. And they will stress that they are, in fact, real. (They are right about that.)
Re: the new millenials:
The millennial generation—the group that is beginning to get married and making its first trip to jewelry counters—is a particularly ripe target for this kind of pitch. They are known to be practical (i.e., frugal), they aspire to be socially conscious, and they are intrigued by technology. Lab-grown diamonds hit all of those notes.




Old European Cut Round Forever Brilliant Moissanite

Forever Brilliant 1ct diamond equivalent (6.5mm) Charles and Colvard created old european cut enhanced round moissanite. Includes the Charles and Colvard certificate of authenticity and limited lifetime warranty.

December 15, 2014
So Jen is our production manager and her mother is a postal carrier here in the Phoenix area.
Seven year-old Jenna lives on her route and left this heartfelt note to Jen's mom…then followed it up with a detailed gift list to Santa.
Exhibit A: The Warm-up Letter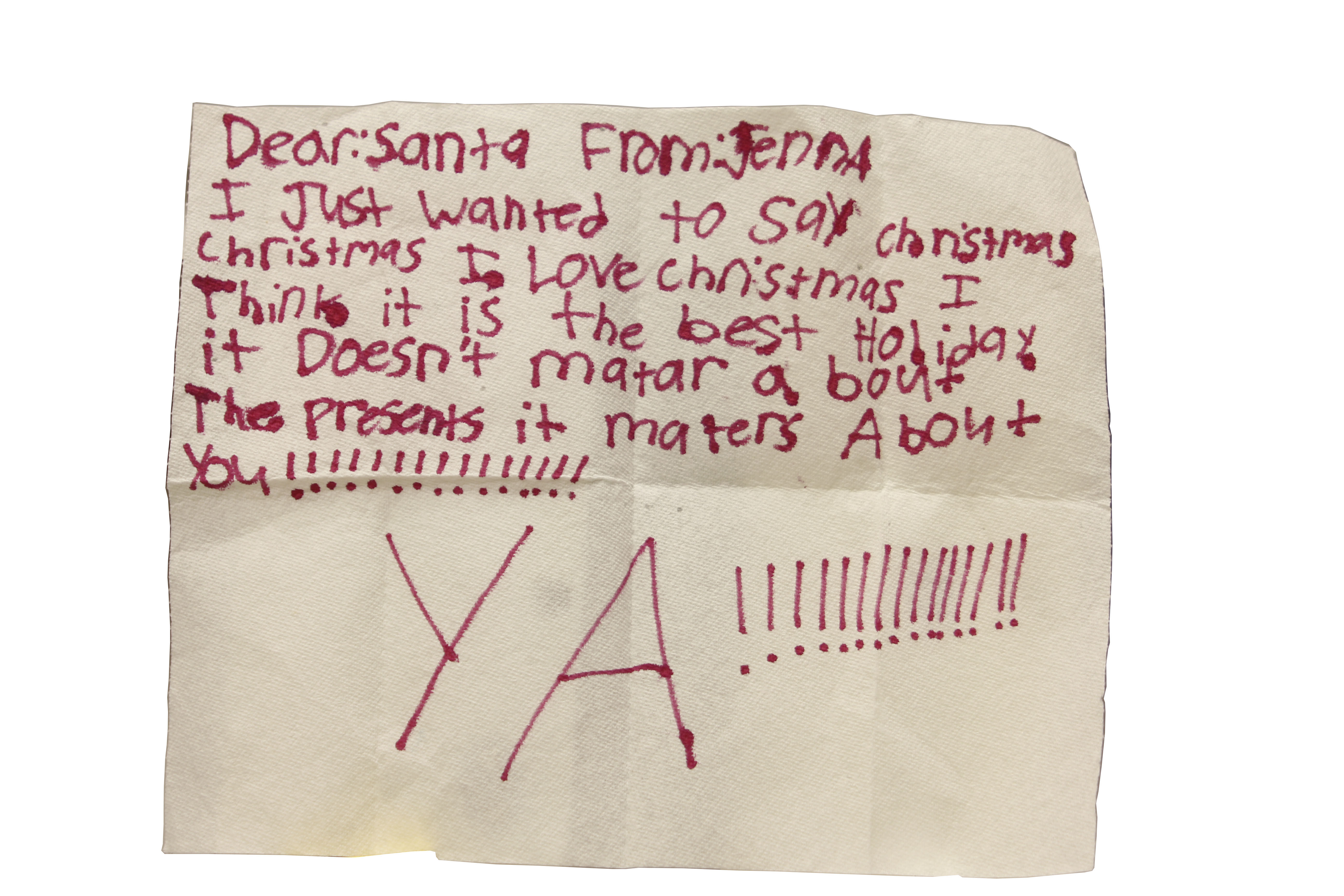 Exhibit B: The "And While You're at It" Letter":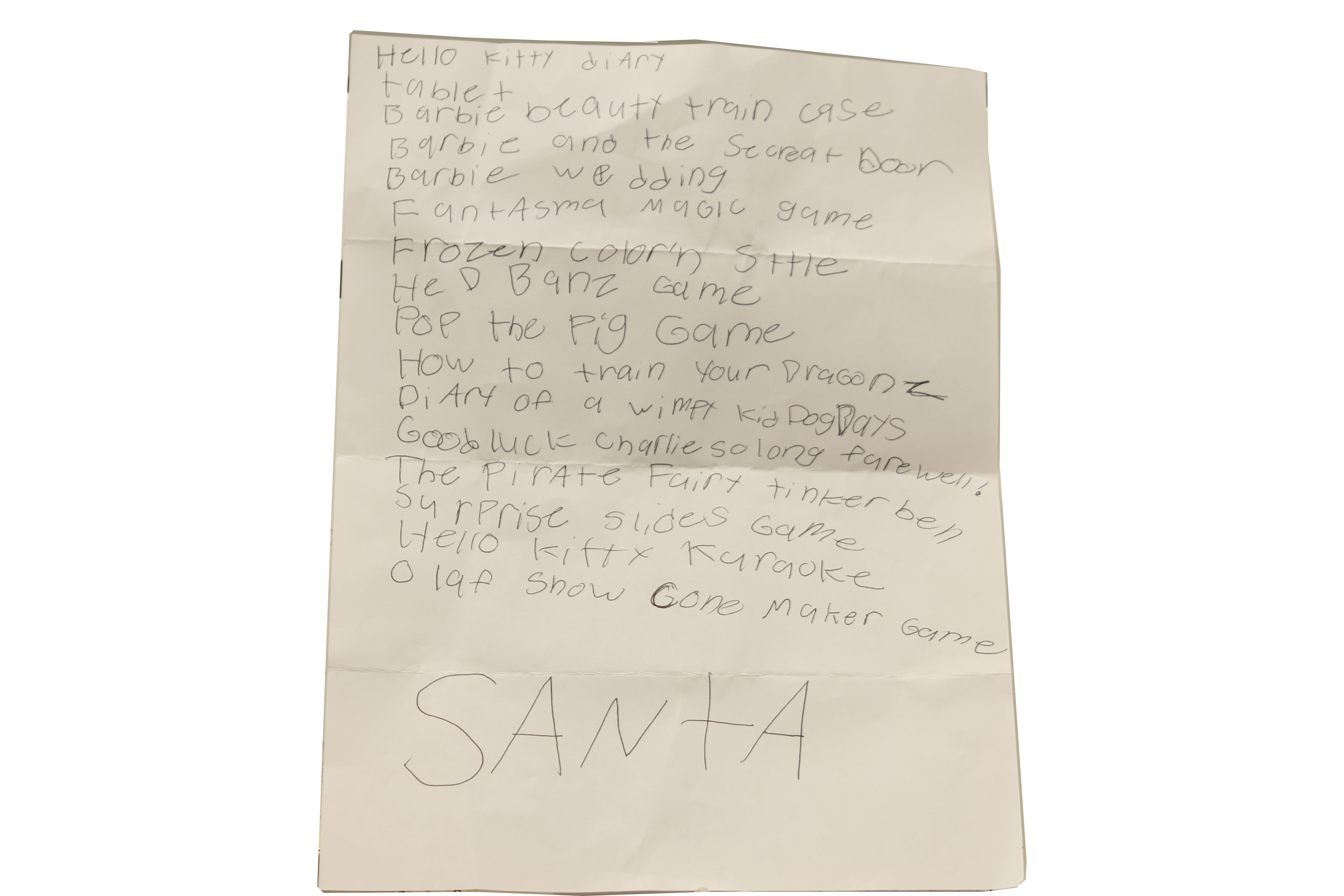 May Santa deliver the goods this year!

December 10, 2014
It's almost hard to conceive 3-D jewelry. How can you "print out" jewelry? Well many jewelers have figured out a way, including Glenn Lewis.
Though jewelry has been worn throughout human history, Lewis Jewelers is part of a trend taking jewelry high-tech.

Glenn Lewis works with a 3-D printer to create original jewelry pieces. About half the pieces sold at Lewis Jewelers are created in-house, Tim Lewis said.

"If we design it on the computer, we can actually print that model with incredible precision and accuracy," Lewis said. "We print it, we cast it, we polish it, we set it, we polish it again, and it's ready for sale."

The Lewis brothers started their business together at ages 19 and 21. Today, Lewis Jewelers has about 2,000 unique wedding pieces, and it would take 6 ½ days to try on every ring in the store if you spent 90 seconds with each, Lewis said.

Source: NewsOK
December 9, 2014
We've been on the fence about the single earring trend. Why? Well, it looks like someone lost an earring, that's why!
But this askew earring look, we like considerably more. It offers an interesting asymmetrical look that's fun and compelling.
Plus its one of the emerging jewelry trends for 2015.
What do you think?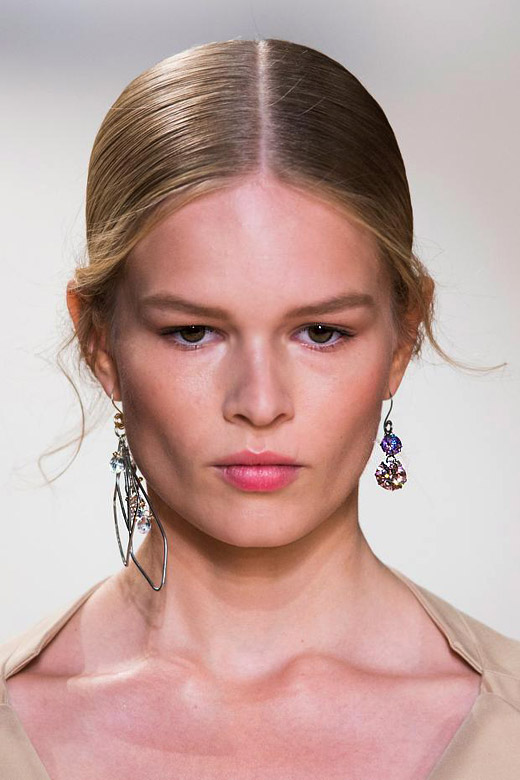 December 8, 2014
We like nothing better than jewelry that goes toward a good cause. A West Michigan woman is making it her mission to use jewelry to help senior dogs.
Carol Januszewski runs Golden Years Alaskan Malamute Rescue. It's based out of North Muskegon and strives to find forever homes for the breed. She also sells jewelry on Etsy. The proceeds go toward her rescue center.
Source: FoxNews17
December 2, 2014
Found this fetching shot on JCK Online today. Compared to "the size of an avocado pit, it looked too big to be real, like a paste facsimile stolen from the prop department of a Hollywood film about the ludicrously rich." Love it!
Two weeks ago, I snapped my most popular Instagram pic of all time: a close-up of a pear-shape diamond perched between a thumb and forefinger—250 likes and counting. The rock was remarkable for several reasons: Not only was it D color and VVS1 clarity, it boasted the unique watery translucence associated with type IIa diamonds (referring to gems devoid of nitrogen), with the GIA paperwork to prove it.

Those qualities, however, weren't the things that blew up my feed. What earned the most attention was simple: At 89.23 cts., the diamond is enormous. When I first saw it, I gasped. About the size of an avocado pit, it looked too big to be real, like a paste facsimile stolen from the prop department of a Hollywood film about the ludicrously rich.
December 1, 2014
I receive alerts on jewelry trends and just had to check this one out: jewelry made from skateboards. It's a great example of upcycling as well as showcasing some amazing colors. Check it out.
While southern tier citizens dug themselves out of the snow, Katie McGinnis used the weather as an excuse to make jewelry.

McGinnis, 24, owns Trebird, an artisan jewelry business that handcrafts accessories from used skateboards. That's right—skateboards.

"Every single color you see comes from the board itself," McGinnis said. "Which is my favorite part – you never really know what you're going to get until you sand through to see the boards different colored plies."
November 26, 2014
Renderings are a key component when custom designing jewelry pieces. It gives your bauble a dry run and helps the jeweler define the work ahead. This auction capitalizes on the artistry that goes behind a rendering…and for good reason: these sketches are amazing!
Leading American auction house Rago has organized a sale of jewelry and couture for December 7. A collection of more than 250 jewelry renderings (circa 1920 to 1950) is one lot that caught our eye. The group includes some examples from Dreicer & Co., which was one of the top luxury jewelry retailers in America during the first quarter of the 20th century. The sketches and gouaches were produced on cards or celluloid and depict rings, brooches, earrings, necklaces, and other accessories.
Source: Architectural Digest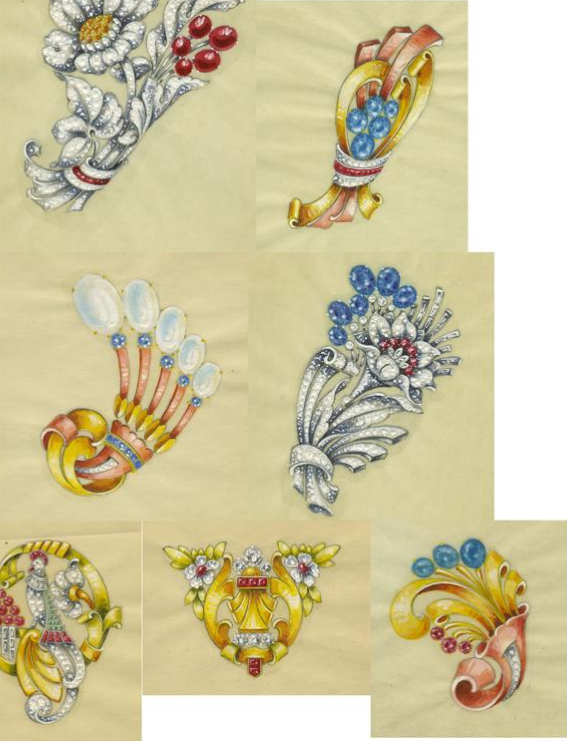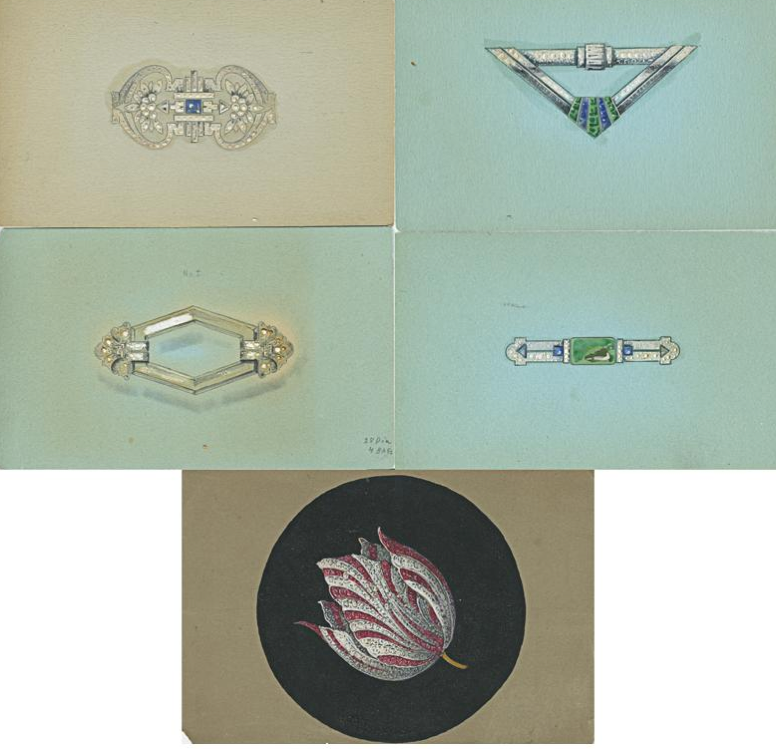 November 25, 2014
We truly appreciate the minimal look at Joseph Schubach Jewelers. It's nice to see women scaling back their accessories and choosing simplified pieces that add just that right touch.
Here are some perfect examples of minimal jewelry found at 10x.
 

Actress Sasha Alexander wore these Suzanne Kalan earrings, pictured here in yellow gold, at AFI Fest 2014, held at Hollywood's Dolby Theatre on Nov. 12.

Minnie Driver wore a Le Vian diamond and white gold ring and bracelets to the premiere of Beyond the Lights on Nov. 12 in Hollywood.

Actress Rashida Jones chose these Jack Vartanian black diamond ear climbers to go with her dress while attending the IWMF Courage in Journalism Awards, held at The Beverly Hilton Hotel on Oct. 28.
November 24, 2014
This is not your grandmother's Navajo jewelry. These colorful and contemporary pieces usher in a brand new era of Navajo jewelry design. Check out Architectural Digest for more images.