November 25, 2014
We truly appreciate the minimal look at Joseph Schubach Jewelers. It's nice to see women scaling back their accessories and choosing simplified pieces that add just that right touch.
Here are some perfect examples of minimal jewelry found at 10x.
 

Actress Sasha Alexander wore these Suzanne Kalan earrings, pictured here in yellow gold, at AFI Fest 2014, held at Hollywood's Dolby Theatre on Nov. 12.

Minnie Driver wore a Le Vian diamond and white gold ring and bracelets to the premiere of Beyond the Lights on Nov. 12 in Hollywood.

Actress Rashida Jones chose these Jack Vartanian black diamond ear climbers to go with her dress while attending the IWMF Courage in Journalism Awards, held at The Beverly Hilton Hotel on Oct. 28.
November 24, 2014
This is not your grandmother's Navajo jewelry. These colorful and contemporary pieces usher in a brand new era of Navajo jewelry design. Check out Architectural Digest for more images.
November 21, 2014
November 19, 2014
Our job is to beautify. But we all know that a deeper beauty lies within and all the jewels in the world can't compare with that. So here are some reminders of true beauty:
Whenever you are creating beauty around you, you are restoring your own soul. ~Alice Walker

Though we travel the world over to find the beautiful, we must carry it with us or we find it not. ~Ralph Waldo Emerson

Our hearts are drunk with a beauty our eyes could never see. ~George W. Russell

Beauty is not in the face; beauty is a light in the heart. ~Khalil Gibran

That which is striking and beautiful is not always good, but that which is good is always beautiful. ~Ninon de L'Enclos

Some people, no matter how old they get, never lose their beauty — they merely move it from their faces into their hearts. ~Martin Buxbau

I don't like standard beauty — there is no beauty without strangeness. ~Karl Lagerfeld

November 18, 2014
Okay, holiday jewelry can be…well, tacky. But there's a certain fun to it as well: as if we're allowed to shelf good taste for a few months and just relish in the kid-like kitsch of it all.
So here's some Thanksgiving jewelry pieces we spotted around the Net to get you in the mood.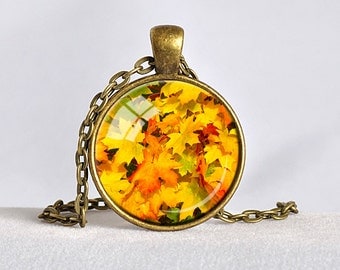 Fall leaves pendant on Etsy.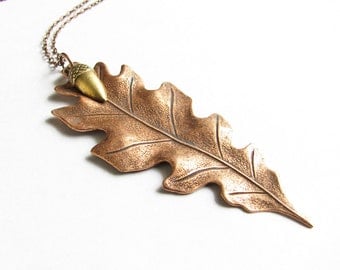 Antiqued Copper Plated Large Leaf Pendant with Acorn on Etsy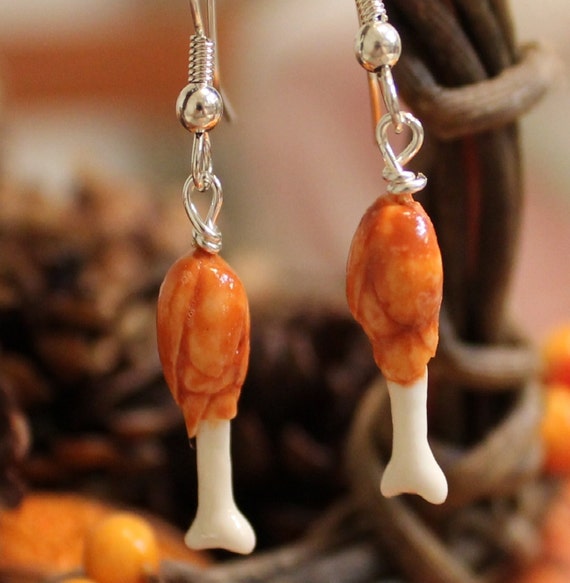 Turkey leg earrings on Etsy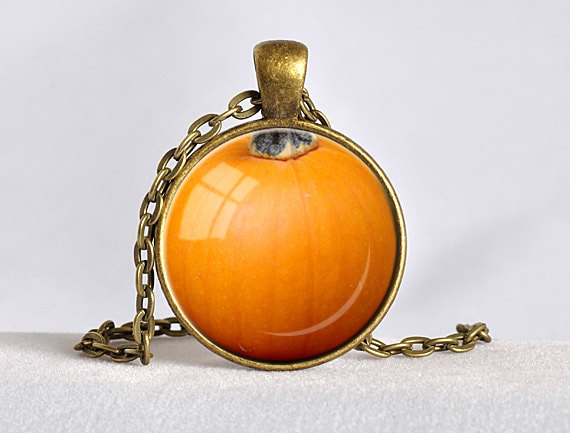 Fall pumpkin pendant on Etsy
Pumpkin pie earrings on Trendsetter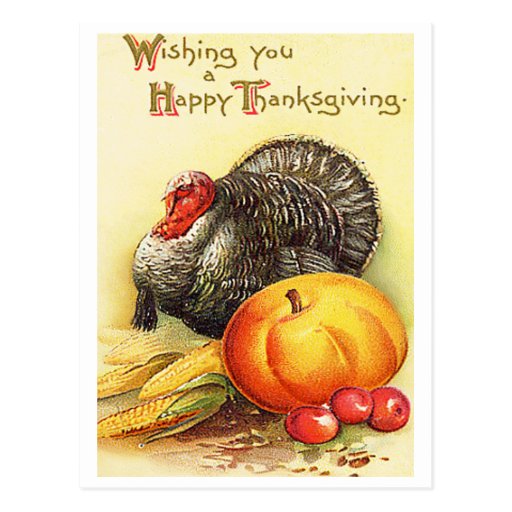 November 17, 2014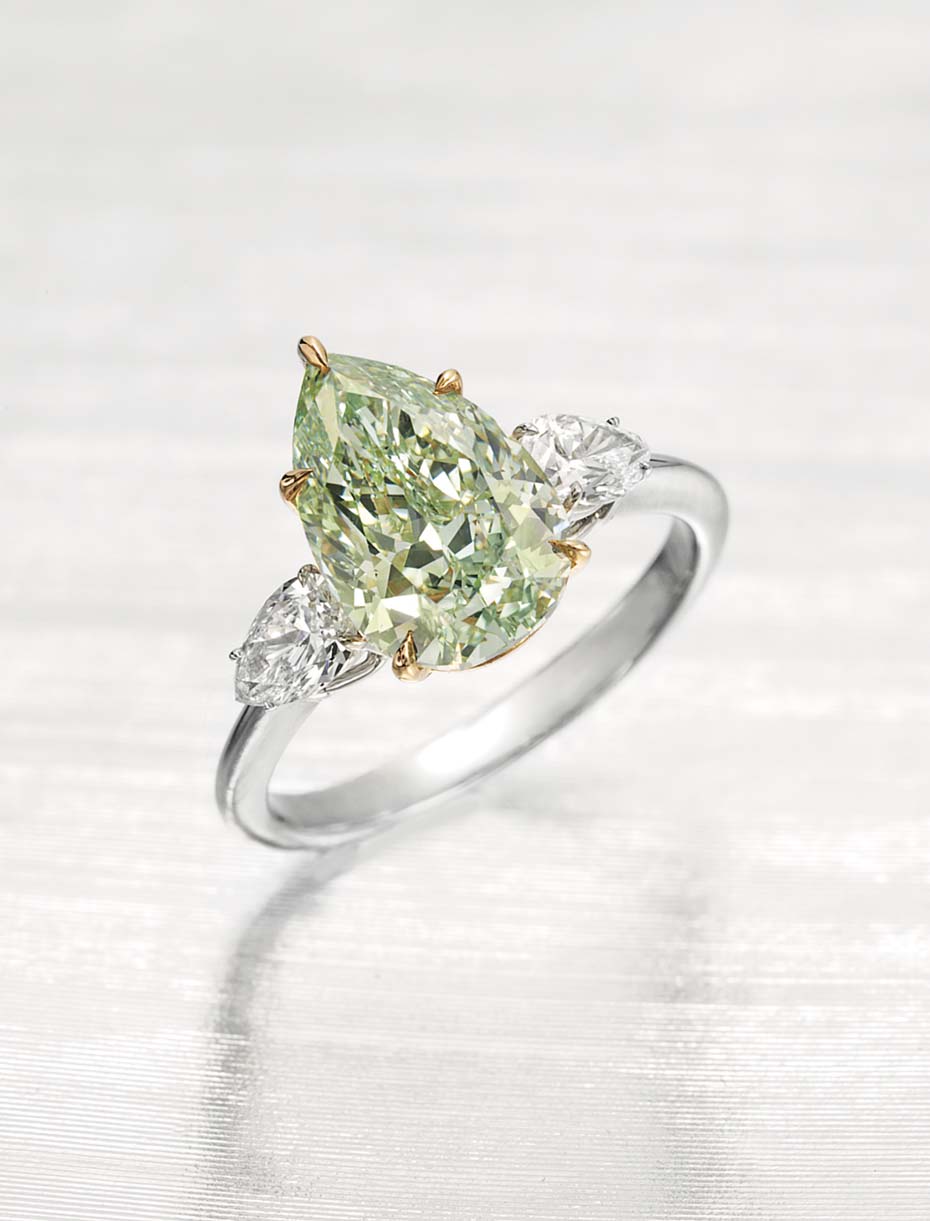 If you're turning green with envy, join the club!
This pear-shaped 3.51ct Fancy Intense green diamond ring, flanked by two white diamonds was expected to achieve between US$800,000 and $1.2 million at Christie's last month. This color grade is rarely seen, even at auctions.
November 12, 2014
The color of jewelry is a major component of its attraction (of course) but the American Gem Trade Association took it a step further and voted for the most amazing colorful jewelry in the world. Simply amazing pieces.
The AGTA Spectrum Awards is considered by many to be the most respected and prestigious creative awards for the jewelry design industry. Launched in 1984 by the American Gem Trade Association, it honors, recognizes and promotes designers whose work uses natural colored gemstones and cultured pearls in fine jewelry design. The international competition serves as the benchmark for jewelry designers striving to gain recognition for their work. In addition, it is one of things the jewelry industry uses to establish trends through the use of color and materials.

The AGTA recently announced the 2014 winners of the competition, held in New York, and according to Douglas K. Hucker, CEO of the AGTA, the 500 or designers who participated stretched the boundaries in what can be achieved in jewelry design with colored gems and pearls.

Source: Forbes
November 11, 2014
Here's a video of three stunning GIA graded natural color fancy yellow diamonds. Which one is your favorite?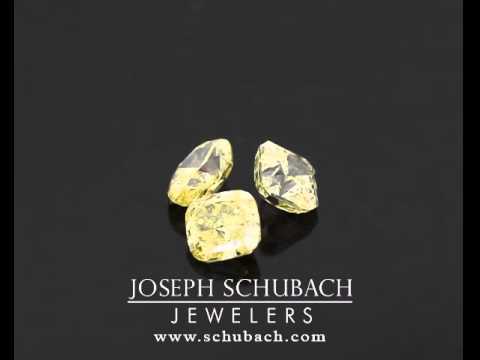 November 11, 2014
The best part about jewelry is that it livens up just about any outfit. So the next time you're in a pinch for time, watch this short video and revisit that jewelry box of yours. A simple and easy transformation awaits!
November 10, 2014
Julien's Auctions said Saturday that bidders worldwide sought items from Madonna's professional and personal life during the two-day Icons & Idols: Rock n' Roll auction in Beverly Hills that started Friday.
The auction house says the gown and stole from her "Material Girl" video sold for $73,125, while the wedding dress the pop icon wore when she married Sean Penn in 1985 brought in $81,250.
Her jacket from "Desperately Seeking Susan" sold for a record $252,000 and one earring worn in the film fetched $34,375.
Other highlights include the gown from the film "Evita" — which sold for $15,000 — and her "A League of Their Own" uniform — which sold for $31,250.
Source: AP Press