November 26, 2015
It can seem overwhelming to layer necklaces. Which length? And how much layering? When it too much layering well…too much? This sweet little video gives you just the right pointers so you'll layer like a pro in no time!
"Be sure to keep the more detailed necklace on top."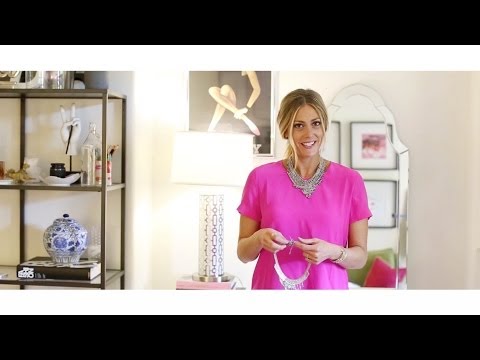 November 25, 2015
Like this jeweler, we often encounter a frequent dilemma when customers are choosing metals for their wedding rings. This video gives you a detailed picture of the differences between white gold and platinum. Ultimately the decision is personal but this video provides you with the information you need to make an informed decision.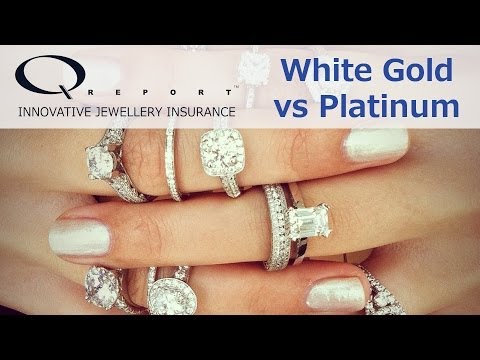 November 23, 2015
Just the words "diamond dust" conjure up visions of pretty drops of sparkling magic, delicately hanging in the air, catching light…something like this:
But is it diamonds?
(Well maybe in your imagination.)
Can you use it as glitter?
(Sure, but it will be cold and short-lived  glitter.)
According to the Weather Guys:
Diamond dust is a cloud composed of tiny ice crystals that forms near the ground. It is often reported under clear sky conditions and so is also known as 'clear-sky precipitation.'

The formation of diamond dust requires very cold temperatures, typically less than minus-13. When the air is very cold the water vapor that is always present condenses to form ice crystals.

Though it forms in air near the ground, diamond dust is not an ice fog. An ice fog initially forms as tiny drops of liquid water that then freeze. Diamond dust forms directly as a crystalline piece of ice. The shape of these ice crystals is similar to tiny, thin, six-sided pencils. The ice crystals are small and few in number so diamond dust is sometimes hard to see.

During daylight, bright sparks of light can be generated as the sun hits the ice crystals. This happens as the light bends as it passes through the crystals. This can make the air sparkle, much like a diamond ring can sparkle if the light hits the ring at the right angle. Because it is shaped like crystals, diamond dust can generate some beautiful optical phenomena, such as halos and sun dogs.
November 19, 2015
In all of years in business, we've yet to meet a woman who doesn't like pearls. They're often preferred over diamonds!
Pearls are a classic fashion statement that go with just about any outfit. And our freshwater cultured pearls come in distinctively fun colors that make your holiday gift unique and special.
Stop fussing about online or dealing with department stores. We just decided for you–and you'll be grateful. Because we know that this simple (and infinitely affordable) gift just checked one lucky person off your list.
"A woman needs ropes and ropes of pearls."- Coco Chanel
November 18, 2015
We live in a world that keeps us in constant state of focusing on our negatives. And for good reason: when we feel "less than", we tend to spend money on fixes, whether its a fad diet or new make-up or the latest fashion.
But when we take a second to realize that the marketing world thrives off of our insecurities, we stand a chance of breaking free and looking at ourselves from a whole new perspective, based on reality, not Photoshop!
So take a moment today to focus on your positive physical attributes. (No matter how much of a perfectionist you are, you can undoubtedly come up with a few aspects about you that make you proud!) Come up with three. Maybe its your pronounced cheekbones or your pale blue eyes. Or your latest funky hairstyle or your pretty, tapered hands. Maybe its your smile or the way you walk.
Now here's the hard part: extend that self-pride to other parts of yourself. Imagine embracing your non-washboard abs or the laugh wrinkles around your eyes. Envision celebrating a scar well-earned or decidedly imperfect teeth.
Life is short. And we're all imperfect. But guess what? It's in that imperfection that beauty lies, if we let it.
Today, remember…
November 17, 2015
What a whimsical eye treat. This clever Czech artist has discovered a different kind of gem: colored pencils.
This creative jewelry reminds us that all that glitters is not gold. Jewelry can take all forms and sizes, shapes and colors…and of course, material.
Jewelry designer Anna Čurlejová turns colored pencils into unique, wearable art. Depending on how they're cut, either honeycomb dots or long lines of color allow for some truly creative jewelry. Lacquer keeps the pencil parts in place.

Source: BoredPanda.
November 12, 2015
This watch is less about the bells and whistles of time pieces we've featured in the past and more about ornate and colorful beauty.
According to the Telegraph:
With its patchwork of yellow, purple, orange and even green diamonds, the Piccadilly Princess Royal Colours watch from Backes & Strauss is among the most elaborate and strikingly colourful high jewellery watches to be found anywhere.
No two watches from this line look alike. Each watch is created using hand-picked fancy-colored diamonds and uses a range of various cuts (Baguette, Cushion, Marquise, Oval, Pear, Princess, Ascher, Emerald, Heart and Ideal Cut). Each piece contains 225 stones (to mark every year since Backes & Strauss was founded) and takes hundreds of hours of our master craftsmen.
Keeping time has never looked so amazing!
November 11, 2015
How do you like your anklet to sit? While it ultimately does depend on preference, we offer this bit of guidance:
Choose an anklet that sits loosely…but not too loose. You want to be able to move your anklet around with ease (an anklet that fits too firmly around the ankle not only feels uncomfortable but risks breakage), but you don't want too much of a gap, where it falls beneath your ankle or too low on your ankle.
Here's a quick and easy video to help you on your way to the perfect anklet fit!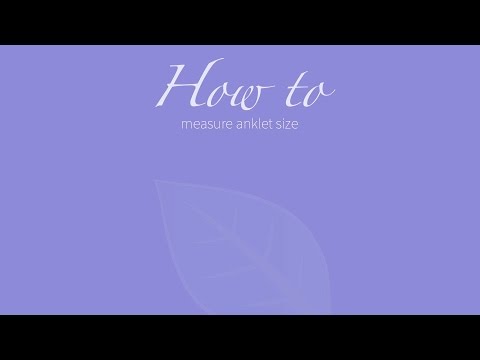 November 10, 2015
Tomorrow is Veteran's Day and undoubtedly, you'll see people donning red poppies in honor of those who have fallen in battle.
So what is the history of the red poppy's significance?
The red remembrance poppy has become a familiar emblem of Remembrance Day due to the poem "In Flanders Fields". These poppies bloomed across some of the worst battlefields of Flanders in World War I; their brilliant red colour became a symbol for the blood spilled in the war.
Jeweler Adrian Buckley created amazingly beautiful poppy brooches five years ago whose proceeds go toward The Royal British Legion. Celebrities such as the Duchess of Cambridge, Angelina Jolie, Jude Law, Lady Gaga and Stephen Fry have proudly worn them.
Here are a few examples of his work:
November 2, 2015
Here's a helpful educational video to help you decide between buying a natural diamond or a diamond alternatives (in this case, cubic zirconia, Chatham white sapphire, synthetic moissanite and natural diamond).
Whether you're looking for an eco-friendly option or a budget-friendly option, this video helps guide the way. Or call us and we'll offer some friendly tips.