July 22, 2015
Beth,
I'm indebted to you forever!!! My ring came today and I love it! It's all your fault! You took the time out of your busy day to advise me, a stranger. who knows little about jewelry on a selection that was a good one. Thank you so much for your expertise. I am one happy online shopper!
May God bless you today and everyday!!
You are special!
Judy R
Note from Joe: Â Judy did not purchase her ring from us. She presented a piece she found elsewhere and Beth advised her it was a good value.
July 22, 2015
Is it really gold?
Can you taste it?
Will it hurt your throat?
Goldschlager is a cinnamon schnapps that contains flecks of gold and the liquor in drinks like the Gingerbread Man, Liquid Cocaine and the Golden Delicious.
Is the gold in Goldschalger real?

 True dat. Goldschalger's gold leaves are comprised of 24-karat gold, but don't head to the pawnshop just yet. The actual amount of gold contained in a bottle is less than a tenth of a gram, equating to little more than two dollars.

Can drinking it hurt your throat?

Gold—known for its malleability and lack of sharp edges—probably won't cut open your esophagus. But it sure does look pretty!
July 20, 2015
Most of us probably have an amulet or talisman or two in our jewelry box, whether we know it or not. It's that piece we wear for luck, like a job interview. Or we don for protection, like before going on a long trip.
Some may simply call these powerful pieces lucky charms" but the meaning runs deeper. Amulets and talismans have been around since the beginning of the human race…certainly not a passing trend!
According to Wikipedia:
Amulets and talismans are often considered interchangeable despite their differences. For example, the amulet is an object with natural magical properties, as opposed to a talisman which must be charged with magical powers by a creator. It is this act of consecration or "charging" that gives the talisman its alleged magical powers. The talisman is always made for a definite reason whereas an amulet can be used for generic purposes such as averting evil or attracting good luck.[2]
July 15, 2015
When most of us think Salvador Dali, we think of boldly surreal, flamboyant artwork. But Dali was an incredibly original and prolific jewelry designer as well. His collection currently resides in DalĂ­-Joies at the DalĂ­ Theatre and Museum in Figueres, Catalonia, Spain.
All the pieces in the collection are unique items, and the combination of materials, dimensions and shapes used by Salvador DalĂ­ make this a one-off set in which the artist managed to express in a unique way the wealth of his singular iconography. Gold, platinum, precious stones (diamonds, rubies, emeralds, sapphires, aquamarines, topazes, etc.), pearls, corals and other noble materials combine to form hearts, lips, eyes, plant and animal forms, religious and mythological symbols and anthropomorphic forms.

As well as designing the forms of the jewels, Salvador DalĂ­ personally selected each of the materials used, not only for their colours or value but also for their meaning and the symbolic connotations of each and every one of the previous stones and noble metals. Some of the jewels that form part of this collection, such as The Eye of Time (1949), Royal Heart (1953), or The Space Elephant (1961), have become key works and are considered to be as exceptional as some of his paintings.
July 14, 2015
What about this look still maintains its chicness and fun after all these decades? The daring haircuts, the Art Deco jewelry…and of course the swing of the short skirt.
What were flappers exactly?
According to Wikipedia:
Flappers were a "new breed" of young Western women in the 1920s who wore short skirts, bobbed their hair, listened to jazz, and flaunted their disdain for what was then considered acceptable behavior. Flappers were seen as brash for wearing excessive makeup, drinking, treating sex in a casual manner, smoking, driving automobiles, and otherwise flouting social and sexual norms.[1] Flappers had their origins in the liberal period of the Roaring Twenties, the social, political turbulence and increased transatlantic cultural exchange that followed the end of World War I, as well as the export of American jazz culture to Europe.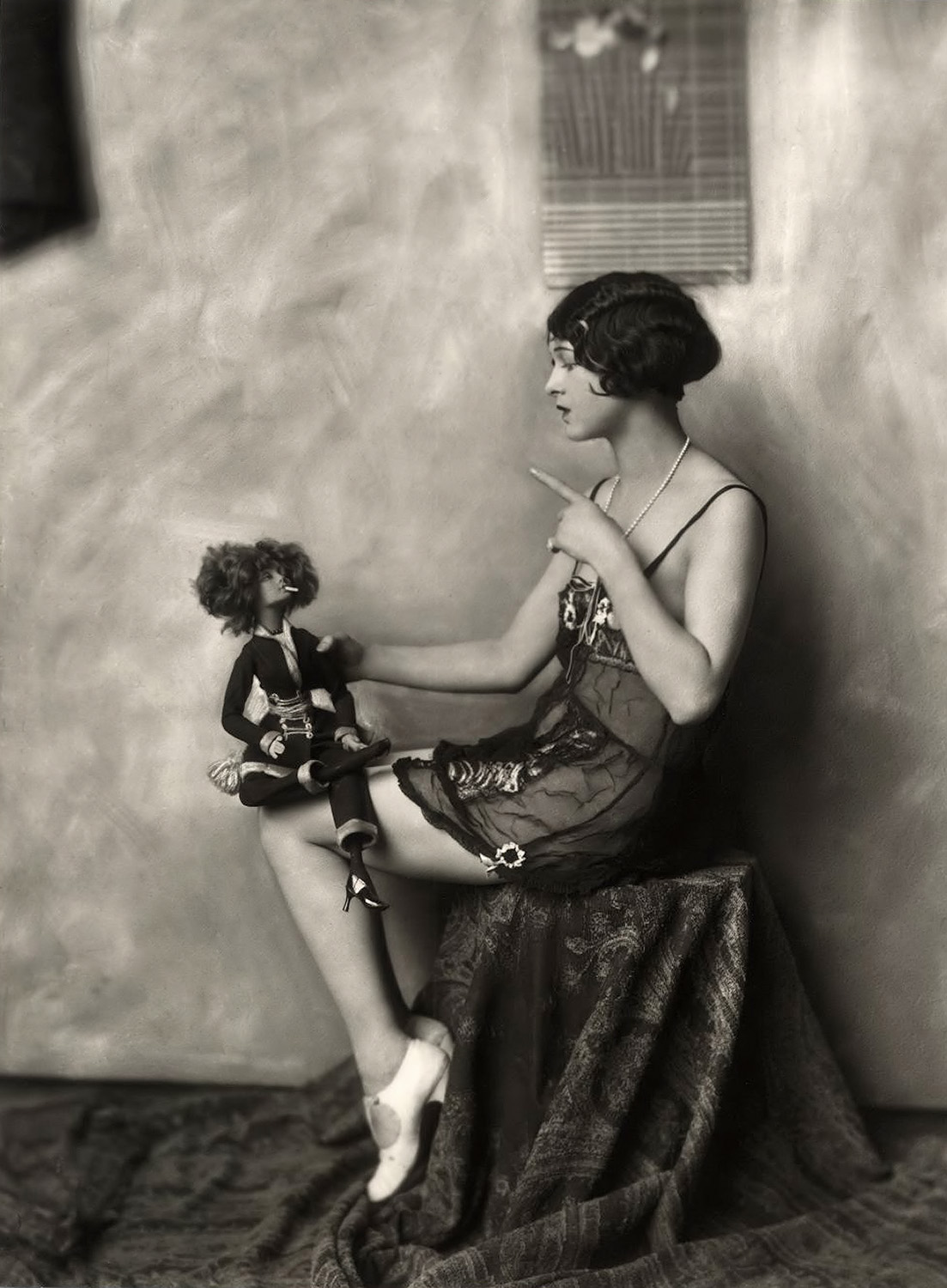 July 13, 2015
Storing your jewelry is always a challenge. Jewelry boxes can encourage messiness (who hasn't had to untangle necklaces) or simply forgetfulness (out of sight jewelry means out of mind). So when we stumbled across this article in the Star Telegram, we couldn't help but notice not only how practical it is but how it's an eco-friendly upcycling project that just about anyone can do (meaning you don't have to be that crafty!).
July 7, 2015
We can't say we're surprised but we are certainly pleased. Its time that these viable, high quality lab-made diamonds are given their props. Not only are they an eco-friendly gem choice but the quality is equivalent to that of a natural, mined diamond.
At the recent JCK tradeshow in Las Vegas, lab grown diamonds clearly had their place in the spotlight.
Now that millennials are becoming more sophisticated consumers, the time for lab-grown gemstones has clearly arrived. From Pure Grown Diamonds to Charles & Colvard Created Moissanite, the selection of lab-grown products has begun to change the marketplace. It's no longer a matter of if or when they will become sought after, rather, it's by whom and how. At the Charles & Colvard booth at the recent JCK Las Vegas show, independent jewelers, e-commerce buyers, and designers were three-deep to view the new colorless moissanite set to debut this fall.
July 6, 2015
Aren't you still reeling from last night's World Cup Soccer game? Nail-biting excitement. And beaming pride for our country.
U – S – A! 
U – S – A!
U – S – A!
Alex Morgan, a pivotal member of the team, is also a bit of fashionista so we're highlighting some of her fashion and jewelry choices in honor of their smashing victory.
Who is Alex Morgan? According to Wikipedia:
Alex Morgan, is an American soccer player and Olympic gold medalist. She is a forward for the Portland Thorns FC of the National Women's Soccer League (NWSL) and for the United States women's national soccer team. At age 22, she was the youngest player on the national team at the 2011 FIFA Women's World Cup. In the 2012 London Olympics she scored the game-winning goal in the 123rd minute of the semifinal game against Canada.
June 29, 2015
While we customize all kinds of jewelry, this might go beyond the scope of our team.
Now you can have a customized pendant designed from your particular DNA. I'm not sure how you would test it for accuracy…but it sure is an interesting concept.
British designer Alexander Davis, creates DNA pendants that are unique to each wearer and inspired by his degree in biochemistry.

When a DNA pendant is commissioned by a client, they take a blood sample from the wearer and send it to a lab for DNA sequencing, Davis told me over email. They then find an area of their DNA that is likely to contain some unique code on which they can model the pendant.

The combination of gemstones on the necklace corresponds to a unique part of that sequence, representing their four-letter DNA code.

This particular one pictured here is made in platinum and set with diamonds, sapphires, and amethyst and priced from ÂŁ15,000 (roughly $23,800).
June 24, 2015