March 25, 2015
OMG. I just DIED! So fantastic to see an idea come into being J    what do I need to do next! Good Golly!!  Picture one is so great  It took me a little too long to move on I feel like all  of the pics are wonderful!  WOW.  What do  you need from me NEXT J  I might  just  print out a pic from the blog and paste it to my finger.   Holy cow That is perfection!
Thanks  SO MUCH!!
K
Note from Joe: We couldn't resist posting this great email on a custom design we're making for K!
March 24, 2015
This timepiece is so dazzling, I had to put on my sunglasses while reading the article in JCK this morning. Seriously, have you ever seen such an ornately detailed, dazzling watch? Probably not. Since its one of a kind…and there's the matter of that pesky pricetag.
Graff Diamonds once again made a splash at Baselworld, introducing a $40 million watch topped with a 38 ct. D Flawless that can be converted to a bracelet or ring. 

Billed as the world's most valuable transformable timepiece, the Fascination is covered in 152.96 cts. white diamonds and topped with a 38.13 ct. D Flawless pear shape.

The pear-shaped stone can also be worn as a centerpiece in a bracelet or ring, the company said.
March 23, 2015
Check out a recent article in the New Yorker that details the discovery of a trunk of intricately designed Callot dresses, designed by three sisters who are considered by some to be the most amazing designers in fashion history. Their detail to craftsmanship is astounding and will inspire us to continually raise the bar higher.
A "Callot dress" is one that was made by the Paris haute-couture house Callot Soeurs—Callot Sisters. The sisters are not much remembered now: there has been no monograph on their work, and no retrospective. Yet, not long after Callot Soeurs opened their atelier, in 1895, they became one of the great names in Belle Époque fashion. Madeleine Vionnet, one of the most influential and radical designers of the twentieth century, was the sisters' head seamstress. She ranked them higher than the self-proclaimed King of Fashion, Paul Poiret. "Without the example of the Callot Soeurs," Vionnet said, "I would have continued to make Fords. It is because of them that I have been able to make Rolls-Royces."

Few dresses made by Callot Soeurs have survived. So when the cache of some twenty gowns was found moldering in the trunks in the villa, it was a major discovery. The villa was La Pietra, built by a Medici banker and bought, in 1907, by Hortense Mitchell Acton, a Chicago heiress, who was the wife of Arthur Acton, an Anglo-Italian antique dealer. Their son, Sir Harold Acton, the Oxford memoirist, historian, and aesthete, bequeathed the estate to New York University, in the nineteen-nineties.

"Without the example of the Callot Soeurs," Vionnet said, "I would have continued to make Fords. It is because of them that I have been able to make Rolls-Royces."
March 18, 2015
It's that time of the year again where we box up the wintery wear and blow the dust off of lighter, prettier things. Even jewelry needs a spring-cleaning. It's a perfect time to clean your jewelry as well as getting rid of old pieces that no longer serve you. Don't be too dear. Think in terms of wardrobe that you simply couldn't do without. The remainder? Take it to your local thrift store so someone else can enjoy it.
Here's some sage advice from Daily Mail:
Choose an afternoon where you won't be disturbed. Put on some music and wear nice underwear (you're going to be looking at yourself in the mirror a lot) and comfortable clothes that are easy to take on and off.

Start working your way through your wardrobe, trying on each item as you go. You want to create three piles of clothes: one pile for items you are throwing out/donating to charity/ friends, one for items that you are keeping and one for items you're not sure about.

Try on each item and ask yourself the following questions: does it suit you? Have you worn it at all in the last six months? Are you keeping it because it was expensive or a present? The only clothes you should keep are the ones that really suit you – be honest.

Good reasons for throwing clothes out:

They are old and worn
They no longer fit you
You've never worn them
You don't feel good in them

Pack the pile of clothes you're not sure about into a box and leave them for a month. If at the end of the month you haven't missed them they can be given to charity.

Personal heirlooms such as Grandma's old shawl and clothes of other sentimental value should be boxed up with cedar blocks to keep the moths away and stored away from your wardrobe to give you more space.

By the end of the afternoon you will find yourself with a much smaller wardrobe – now is the time to work out what's missing.
March 17, 2015
One can only imagine the creative abilities of a Neandrathal from 130,000 years ago. Well actually, we can do more than imagine. Witness their jewelry making abilities below. (The Neandrathals appear to be more stylish than one would think. I may have seen a similar necklace at Burning Man.)
Long before they shared the landscape with modern humans, Neanderthals in Europe developed a sharp sense of style, wearing eagle claws as jewelry, new evidence suggests.

Researchers identified eight talons from white-tailed eagles — including four that had distinct notches and cut marks — from a 130,000-year-old Neanderthal cave in Croatia. They suspect the claws were once strung together as part of a necklace or bracelet.
March 16, 2015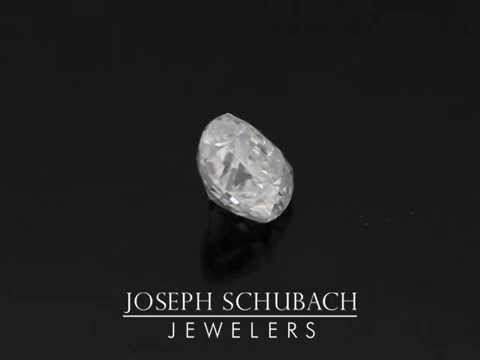 March 16, 2015
Red diamonds are rare…very rare. These "gemologist's dreams" range in shades of red but all are entirely amazing and captivating. Remember, in this day and age, you can have lab-created diamonds (including fancy colored) for a mere fraction of the price.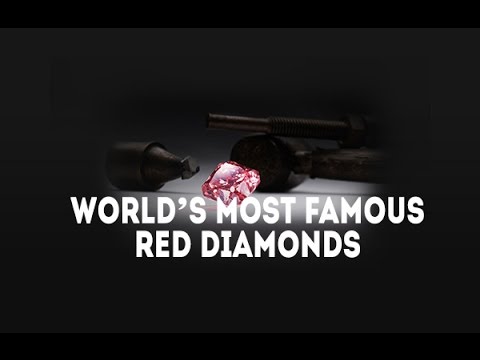 March 11, 2015
I just loved this JCK post celebrating one of my personal favorite earrings: hoops. They look good on just about any woman, stay put on your ear comfortably, and express a sense of movement and flow. And apparently, they're making a comeback!
Here are some of the latest and greatest in hoop earrings. If any appeal to you, we'd be happy to custom design your own personal hoops.
March 10, 2015
One can only imagine the utter thrill and excitement archaeologists must feel when uncovering items from thousands of years ago. These items consist of a rare cache of jewelry and silver coins, minted during from the reign of Alexander the Great, and have been discovered in a stalactite filled cave in northern Israel.
Source: Discovery News
March 9, 2015
Today's a big day in the tech world. The Apple watch will be previewed Monday at a press event in San Francisco. Apple CEO Tim Cook is expected to lead the presentation, followed by other Apple execs and developers who will explain apps they've created for the watch.
So will it take off? Doesn't your smartphone do the job of an Apple watch even easier? Only time will tell (get it? Time? Watch?)
Here is Apple's video on their specialty watch:
And here's a parody on the above video: